College Station Athletics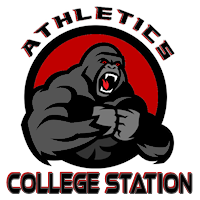 Team: College Station Athletics
[ID #245]

Location: College Station, TX (Southwest)
Owner: FreddyTheEye

[since November 11th 2014 | last seen February 22nd 2020]
Rank: #6 - Rating: 287.16
Fan Mood: 110.46
Prestige: 96
Color: Red & Black
Team Notes:
• Jun 15 2044:
Quentin Simmons
was released.
• Jun 15 2044:
Roberto Apodaca
was claimed off of waivers.
• Jun 15 2044:
Ramon Ybarra
was released.
• May 29 2044:
Quentin Simmons
was claimed off of waivers.
• May 29 2044:
Jacob Wenger
was released.
• May 25 2044:
Crespin Leon
was released.
• May 21 2044:
Peter Rouse
was released.
• May 21 2044:
Peter Rouse
was claimed off of waivers.
• May 21 2044:
Oliver York
was claimed off of waivers.
• May 10 2044:
Ed Linder
was claimed off of waivers.
League Record:
Wins: 30 Losses: 35 Pct: .462 Last10: 7-3 Streak: W1
Ave: 4.6 - 4.7 RS: 296 RA: 303 DIFF: -7
Cup:
Group 91
[1 | Eliminated]
Press Releases:
Mar 15 2036:
2036 team report
-
by FreddyTheEye on May 18th, 2018
Let's play ball!
Team report:

College Station Athletics
are coming off four legends seasons that produced a second place finish, three pennants, two legends crowns and a cup championship.
Gone:
Perennial All star hall of fame slugger Art Shields, long time short stop Darius Bowman and clutch power hitting outfielder Takeo Ono.
New additions:
Top prospect rookie
Diego Clemente
, strong armed rookie catcher
Bernardo Zelaya
, a short stop tandem of rookie Pascual Morales and veteran John Gill and right handed hitting slugger
Walt Wheeler
will try to replace some of the lost power to the lineup. At least 4 rookies will see significant playing time this season.
Offseason and drafts:
Although we were able to find a couple roll players on waivers that we believe will fill gaps, our draft was very subpar. Rounds 1 and 2 have produced two pot 12 probable roll players should they stick with the club long term.
The club's strong point has been
Pitching
and the starting four remain the same and should be solid albeit aging. After that we have three vets and six 26 and under pitchers fighting for bullpen and 5th starter roles. We will need one or two to really step up. Our pitching depth or lack of will likely make or break us this season.
Manager
Ray McDowell is back for a second season after leading the team to a championship last year.
Our ballpark
remains unchanged.
2036 Outlook

We expect to be in contention again this season but in all honesty we believe long time rival Novi Doubledays may be the team to beat. We definitely can't count out Battle Creek (currently ranked #2 and have been 2 or 1 for three straight seasons!!)or #5 Monterey Titans and the two new comers Laredo and Missoula deserve to be in the league.
We do however expect super long time rival "the Care Bears" will spend the bulk of the season with 5-6 starters on the injured list.
Overall we should have a decent balance between hitting, defence and pitching as well as veterans and youth. We continue to be optimistic about the future.
Good luck in the coming season to all.