Alpharetta Yellow Jackets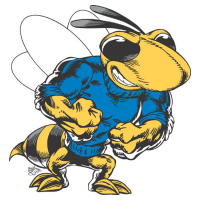 Team: Alpharetta Yellow Jackets
[ID #235]

Location: Alpharetta, GA (Southeast)
Owner: loganmcguinn

[since September 28th 2020 | last seen December 03rd 2021]
Rank: #365 - Rating: 90.74
Fan Mood: 106.72
Prestige: 4
Color: Navy & Gold
Team Notes:
• Jan 13 2053:
Felipe De La Rosa
was selected to the national team of
Puerto Rico
.
• Jan 13 2053:
Luis Abreu
was selected to the national team of
Panama
.
• Jan 13 2053:
Tariq Bhatti
was selected to the national team of
Pakistan
.
• Jan 13 2053:
Xavier Linares
was selected to the national team of
Guatemala
.
• Jan 13 2053:
Darío Rincón
was selected to the national team of
Guatemala
.
• Nov 02 2052:
Felipe De La Rosa
was awarded the Cy Young award.
• Aug 09 2052: Manager
Manny Helton
was inducted into the team Hall of Fame.
• Aug 02 2052:
Preston Mann
was signed as a free agent.
• Aug 02 2052:
Leonardo Adame
was signed as a free agent.
• Jul 09 2052:
Rick Gallagher
was released.
League Record:
Wins: 0 Losses: 0 Pct: .000 Last10: 0-0 Streak: -
Ave: 0.0 - 0.0 RS: 0 RA: 0 DIFF: 0 Power Index: 98.0
Cup:
Group 19
[0 | Still Alive]
Press Releases:
Oct 22 2052:
Playoff Time!
-
by loganmcguinn on November 29th, 2021
After 5 losing season, 3 of which were basement dwelling seasons the Yellow Jackets have finally made it to the playoffs! Its been a long time coming with the team being young and now very competitive for the past handful of years. The team ended the season 28-15 including a 11 game winning streak. Carmelo Madrid and Luis Abreu were solid offensive contributors all season long, Madrid had a breakout season which included his first trip to the all star game. Roberto Nunez has a strong case for rookie of the year as well.
Felipe De La Rosa was a cornerstone for the pitching staff all season long and is a strong candidate to win his second cy young award. Jeronimo Mendoza was another strong contributor to the rotation and will be back from his injury for this playoff run. Benito Silva after bouncing around from the majors and minors and the starting rotation to the bullpen the past few years to finally finding his role as closer and his first full time closer was tied for first in saves for the league and 3rd most in a single season for the team.
Manager Jose Portillo to be making his first playoff appearance but knows the battle is not won yet. Best of luck to the Dublin Leprechauns and perekoor1.
Sep 24 2052:
11 Game Winning Streak
-
by loganmcguinn on November 22nd, 2021
The Yellow Jackets just completed a 11 game winning streak! The team is really hot right now and moved all the way up to first place during this streak. They outscored their opponents 71-18 during this 11 game span. The pitching has been great not giving up more than 3 runs in any game as well as having 2 shutouts. The bad news is Jeronimo Mendoza will have knee surgery and will miss the entire rest of the regular season. He is 8-5 this season and leads the league in ERA at 2.54 and is ninth in the league in WHIP at 1.288. "He will be missed during the final stretch of games", Manager Portillo said "but we are confident in our guys who will step up in his place." The Yellow Jackets will call someone up from the minors and will also be starting Vicente Robles for Mendoza's next scheduled start.
May 25 2051:
2051 First Quarter
-
by loganmcguinn on August 5th, 2021
With a quarter of the season completed the Yellow Jackets after 3 years of completely rebuilding the team are starting to compete in the East. Lead by Jung Hoon Lim, Ji Hoon Uhm and Luis Abreu the team has a potent offense with the best batting average and on-base percentage and second best OPS. Quite the opposite from last years offensive struggles as many players entering their second full year have show great progress. "We have 5 players that are big time contributors to the team all 25 years old or younger and showing great development" said Manager Jose Portillo, "its very encouraging to see their hard work showing on the field".
The pitching staff has been holding their as well so far they are tied for the best ERA in the east and have the most strikeouts and have given up the fewest earned runs. Benito Silva and Brendan Pope have been great in the bullpen and the 1st round pick in the 2048 draft Guy Devine has been the best starting pitcher for the staff.
"Our biggest weakness right now is defense" Portillo said. Lim at catcher is still his gold glove self and hopefully his play can inspire the rest of the team. As it stands today the yellow jackets have the lowest fielding percentage in the east and it has certainly cost them a few games.
Owner and GM loganmcguinn is excited about the team going forward in the rest of this season and with the future of this team. "We have 5 or 6 guys in our farm system that should be ready in a year or two to help our team win. Its very promising to see".
The season is far from over but things are looking brighter for the organization as a whole.
Jul 21 2049:
Manny Helton retiring
-
by loganmcguinn on March 19th, 2021
Manny Helton has stepped down as manager of the Alpharetta Dodgers. He was the Manager for 25 years winning the league championship in 2035. He was a great teacher of the game and beloved by all. Manny said : "I have been with the franchise through ups and downs for 25 years and have been given a tremendous amount of support throughout the years, now turning 80 soon I am looking forward to spending time with my family and fishing".
Jose Portillo has been hired as the new manager and is looking forward to the challenge of replacing Helton and teaching this young team. Portillo is know for development of pitching and said he loves the young talent on the team. Portillo was the Manager of the Helena Roadrunners for 5 and a half seasons with a record of 421 wins and 461 losses.
Oct 28 2047:
New Direction
-
by loganmcguinn on November 11th, 2020
With the end results to the season, the Alpharetta Dodgers will be going younger. We had many overpaid and underperforming aging players and it is time to bring in youth. We are still looking to compete, excited about our starting 5 and looking forward to next season and how some of the moves we made this year to rebuild for our future.