Santa Rosa Raiders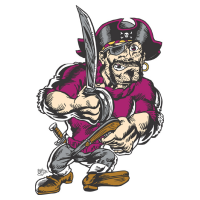 Team: Santa Rosa Raiders
[ID #170]

Location: Santa Rosa, CA (West)
Owner: None
Rank: #229 - Rating: 115.70
Fan Mood: 94.64
Prestige: 30
Color: Blue Pinstripes
Team Notes:
• Jul 21 2061:
Mateo Padilla
was released.
• Jul 21 2061:
Eric Lomeli
was released.
• Jul 16 2061: Team relinquished by
GYlieFox
.
• Jan 13 2061:
Marcos Espinoza
was selected to the national team of
Colombia
.
• Nov 02 2060: Team acquired by
GYlieFox
.
• Oct 30 2060: Team relinquished by
backstop
.
• Jan 13 2060:
Marcos Espinoza
was selected to the national team of
Colombia
.
• Aug 19 2059:
Drew Wong
was released.
• Apr 18 2059:
Chase Bray
was claimed off of waivers.
• Apr 14 2059:
Rob Harris
was claimed off of waivers.
League Record:
Wins: 48 Losses: 47 Pct: .505 Last10: 4-6 Streak: W1
Ave: 5.7 - 5.5 RS: 543 RA: 521 DIFF: +22 Power Index: 101.9
Cup:
Group 43
[1 | Eliminated]
Press Releases:
Sep 19 2054:
No Hitter is Hilarious!
-
by backstop on April 23rd, 2022
The season has been for the most part 'lack-luster' for the Raiders until now! 33 year-old Frank Thacker tosses his first NO HITTER of his career, faces only 1 batter over the minimum, and 1 walk prevents a perfect game! What's more he threw 126 pitches, well above his max and his catcher talked about it after the game, "It was the funniest thing. He complained that his pitches weren't going where he wanted them to, didn't like the umpire's sense of the strike zone, and was shaking me off like crazy! AND then, in the ninth inning, he was on the mound shaking his head and just giggling uncontrollably. I never seen anything like it!"
Jun 29 2042:
What's next in gaining an EDGE?
-
by backstop on September 21st, 2019
For any pitcher at the Major League level, injuries are expected for any number of reasons: arm fatigue, ankle twist, groin strain, and on and on! However, this reporter has learned what the real reason for what Mario "the Sheriff" Segovia went down with about a week ago. It seems when on a road trip, a supermodel 'spy' for the home team was found at the hotel bar (making herself available to visiting players) and the Sheriff invited her to dine with him in the hotel café. The next thing you know he finds himself in the boy's room with severe stomach issues. Yes, and as you might have guessed, the supermodel was never to be seen from again. The only question this reporter has is, "What WON'T the home team do these days to gain an edge?" Geez!
Jul 01 2036:
Manager up to something AGAIN!!
-
by backstop on June 16th, 2018
Manager "Red" Ike Stover showed up in the locker room before today's final game hoping for a sweep of their 5-game series... WITH PURPLE HAIR! That's right, the team's sixty-year-old leader in the clubhouse now has 'neon purple' hair!! When asked why the change, he simply said, "I was hoping to build some momentum before the All-Star break and it seemed like the team is on a roll...but the real reason is: My grand-daughter thought I looked 'real Cool'. What could I do? A manager with a soft spot, who knew???
Jul 09 2033:
Rumors of All-Star Snub Hovering
-
by backstop on September 4th, 2017
A press conference was held today with manager 'Red' Ike Stover and he was hotter than the Mohave Desert! "I just heard that Shadow (Salcedo) who is batting .356 on pace for over 200 hits...for the second year in a row... is being snubbed by the All-Star voters because he was excused from the 5-game series leading up to the All Star game. Why? Only because he is from Houston Texas and he wants to try to help family and friends get out from underneath all that water and destruction. This is a joke!!"
All this reporter can say is that if Shadow isn't made an all-star, there is going to inevitably be a 'Second Hurricane' for this sport to contend with beginning in the Yankees locker room.