Columbus Gators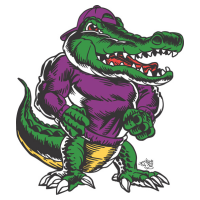 Team: Columbus Gators
[ID #16]

Location: Columbus, OH (Central)
Owner: None
Rank: #334 - Rating: 95.96
Fan Mood: 101.73
Prestige: 41
Color: Black & Neon Green
Team Notes:
• Jan 13 2060:
Cruz Banda
was selected to the national team of
Panama
.
• May 03 2059:
Martin Wright
was released.
• Apr 07 2059:
Adam Keith
was released.
• Apr 07 2059:
Leroy Kline
was signed as a free agent.
• Mar 14 2059:
Patrick Izzo
was released.
• Nov 02 2058:
Miguel Enriquez
was named the Rookie Pitcher of the Year.
• Jun 25 2058:
Philippe Fortin
was signed as a free agent.
• May 29 2058:
Clay Taylor
was signed as a free agent.
• Apr 07 2058:
Tracy Higdon
was released.
• Mar 14 2058:
Kyle Koch
was released.
League Record:
Wins: 0 Losses: 0 Pct: .000 Last10: 0-0 Streak: -
Ave: 0.0 - 0.0 RS: 0 RA: 0 DIFF: 0 Power Index: 101.2
Cup:
Group 36
[0 | Still Alive]
Press Releases:
Mar 14 2039:
The end of an era.
-
by Luizmussa on January 4th, 2019
Today, after 12 years of service behind the plate, the 6 time All-League, 5 time All-Star, once Gold Glove and once MVP catcher Rickey Page announced his retirement from baseball.
The Big Guy left with tears and with a strong feeling of job done.
The Columbus Patriots family is very thankfull for all those years with us, Ricky! You were one of the greatest to ever wear our colors!
THANK YOU
Jan 15 2034:
Tom Brady released
-
by Luizmussa on October 9th, 2017
The Columbus Patriots' GM, Luiz Mussa, announced today that Tom Brady has been released.
Deeply sad, Mussa wished the best of luck to the prospect but cited his weak arm and his lack of development as the main reasons to justify the drop.