Denver Broncos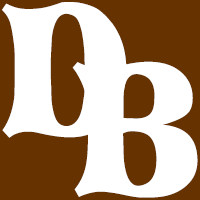 Team: Denver Broncos
[ID #15]

Location: Denver, CO (Mountain)
Owner: Ced

[since November 07th 2014 | last seen January 27th 2023]
Rank: #186 - Rating: 123.93
Fan Mood: 101.94
Prestige: 64
Color: Rust
Team Notes:
• Mar 18 2058:
Emilio Cadena
was claimed off of waivers.
• Mar 12 2058:
Iván Jiménez
was signed as a free agent.
• Mar 12 2058:
Doug Medlin
was released.
• Mar 12 2058:
Long Lam
was released.
• Mar 10 2058:
John Washburn
was signed as a free agent.
• Mar 10 2058:
Johnnie Russo
was claimed off of waivers.
• Feb 19 2058:
Félix Garza
was signed as a free agent.
• Feb 19 2058:
Luis Mendoza
was signed as a free agent.
• Feb 19 2058:
Octavio Rivas
was signed as a free agent.
• Feb 19 2058:
Andrés Zarate
was claimed off of waivers.
League Record:
Wins: 18 Losses: 26 Pct: .409 Last10: 5-5 Streak: W2
Ave: 4.9 - 5.3 RS: 216 RA: 233 DIFF: -17 Power Index: 100.0
Cup:
Group 96
[2 | Still Alive]
Press Releases:
Sep 04 2057:
Milo Metalbat partners up with Barry Friese for "Indacouch" Ice Cream
-
by Ced on December 7th, 2022
Denvy owner Ced has revealed that a limited-time offering of Indacouch Ice Cream will be sold at the ballpark of Single A ballclub Athol Afterburners. Atlantic City manager Barry Friese's input (and continual taste-testing and re-taste-testing) as a 20-rated player developer was essential to bringing the product to life.
Future galactic superstar Center Fielder T.J. Burley's 100 point dip in batting average "is nitpicking and tracking only a light loss" when questioned about the player's pregame consumption of the dessert, said Friese during media availability.
To make room for the new item, adult entertainment expert Milo Metalbat explained that "Barry Barely Blazed" [a.k.a. the triple B] pesto sauce flavored personal pizzas have been discontinued due to stadium ushers complaining about an overwhelming amount of fans being unable to remember where their seat was.
Sep 28 2055:
Rangel's First Bronco "Horse-hit" Lands In Deep Carp Territory
-
by Ced on July 12th, 2022
Edgardo "Nobody's" Rangel, product of the talented Corvallis Ravens minor league system, homered in his first major league at-bat. The rightfielder, a September call-up, went 3-4 in his professional debut against the Santa Monica Carp during an 8-2 win.
"Felt good to drop one off at the Carp pool," said the rookie.
The Carp fan that caught the home run ball happily exchanged it with Rangel for the game-used bat from Denvy's three-time MVP "Home Run Ron" Payton, who also homered in the game, but had no idea about when number two might happen.
Apr 18 2054:
2042 Cy Young Winner Steve "Finnzey" Douglas Proud of Organization
-
by Ced on March 14th, 2022
Steve "Finnzey" Douglas recently praised the Denver war room's drafting and pitching strategies.
"There is always a choice," said Douglas. "The ballclub needs arms that can compete. My advice is always 'on the arm'".
Seymour "The Suit" Case is the most recent Cy Young Award winner for Denvy.
"Douglas does what he does," said Case.
May 25 2052:
Wright Wrong for Denver - "Papa Pearl" Prieto Picked
-
by Ced on October 20th, 2021
After being eliminated in the group stage of the cup for the second straight season, and after losing a 13th straight game, manager Gary Wright was fired by Denver. Wright had a dismal .330 league winning percentage during a time of having inherited a Cy Young winner and an MVP on his roster.
Papa Pearl Prieto was hired as the new manager. "We wish Wright well, but we are disappointed it had to end without the success we set out towards. Prieto is a laid-back personality who is capable of high quality work, but not a lot of non-baseball people have heard of him," said Denver owner Ced.
Aug 31 2047:
$20 Million Dollars Worth of Players Arrive; Sal Burt Really Has Returned (You Kidding Me?)
-
by Ced on October 27th, 2020
Over the span of just eight days, President Ced has added an astonishing $20 million dollars to the already bloated Denver payroll. Five players have arrived to assist Manager Zachary Trimble's ballclub avoid relegation.
Renteria has Legends experience with Roanoke, Valle nearly signed with Denver last season, Kasper is three years away from an MVP season, Smallwood is a reach and hard to explain but he has won three league titles. Then there is Sal Burt.
"Let me call you out, everyone in baseball. There is no reason whatsoever that a career .311 hitter like Sal Burt should even be a free agent this late into the season. Almost had 200 hits in Legends last year. Ok. And Trimble now has plenty of firepower to score us more runs as we head into these last fifty or so. Other than that, any other questions from the media otherwise, I'm going back to Capricorn tarot card readings, because they're delivering results," said Ced.
"Well I just don't understand most teams, including my own sometimes. I'm our biggest fan and critic. So my scouting team has been making this franchise go wrong. I mean they drafted 2 lefty pitchers in a row in one draft in the past? Do they not know I'm historically against lefties and I don't know how many seasons it has been where one was even ... On the roster?
So I asked the Denvinci Broncos scouting staff (back in 2045) go find me the exact following: an all star, an all league, a league MVP, a man who once hit over 250 hits in one season. A guy whose nickname is *beep*ing "hits**". Who gives us an immediate four game sweep of our next opponent. Even Cooperstown would love him*. And one of the wins needs to be ya know a grand slam against College Station to win the game, even if it is NOT a walk off. Who gets POTG 25% of the time in his first seven games. And you find that boy for under $5 million salary. And oh yeah wait wait wait, make sure he is a former league champion. A winner. And that's where Sal Burt fit in."
*drafted by Cooperstown in Broken Bat
**and his name must be that PRIOR to arrival at Denver, and that can't be faked with old players as those nicknames can't be renamed after a certain age