Denver Broncos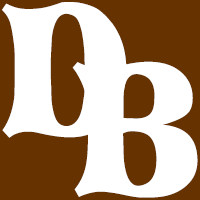 Team: Denver Broncos
[ID #15]

Location: Denver, CO (Mountain)
Owner: Ced

[since November 07th 2014 | last seen December 04th 2023]
Rank: #60 - Rating: 170.23
Fan Mood: 108.30
Prestige: 70
Color: Rust
Team Notes:
• Jun 08 2062:
Marc Hauser
was claimed off of waivers.
• Jun 04 2062:
Fernando Leiva
was claimed off of waivers.
• May 29 2062:
Gordon Herzog
was released.
• Apr 14 2062:
Leonard Watts
was claimed off of waivers.
• Apr 14 2062:
Stan Snowden
was claimed off of waivers.
• Apr 14 2062:
Emilio Melendez
was released.
• Apr 10 2062:
Joel Balistreri
was signed as a free agent.
• Apr 10 2062:
Jeffrey Pease
was signed as a free agent.
• Apr 10 2062:
Connor Campbell
was released.
• Apr 10 2062:
Tomás Izquierdo
was signed as a free agent.
League Record:
Wins: 27 Losses: 23 Pct: .540 Last10: 7-3 Streak: W3
Ave: 5.0 - 4.3 RS: 248 RA: 216 DIFF: +32 Power Index: 100.0
Cup:
Group 74
[1 | Eliminated]
Press Releases:
Aug 25 2061:
Broken Bat Icon Cedillo Secures Save Six Hundred
-
by Ced on October 8th, 2023
"My arm gave me a tryout with Denver, but it was my mind that gave 600 last outs for us," said
Raul Cedillo
sitting in front of his locker after pitching a perfect ninth inning in a 1-0 shutout win versus Davenport in front of 32,597 fans at Denver Field.
Lil Ced Hustla's throwing arm was visibly heavily iced after suffering a dead arm, and he was expected to miss one week of playing time. A record number of media credentials had been issued for the Denvy-Davenport home stand. Former Denver closer and fellow Dominican
Emiliano Peña
, who amassed 519 saves in his career, was in attendance.
"I can understand the confidence of the ballclub whenever Cedillo gets the call from the bullpen. What Raul can do with his cut fastball can only be compared to somebody like say Shannon Poole who also made it to 600 saves," commented Peña.
"Installing Cedillo as our closer in Legends as a kid with 66 Skill Index at age 22 was seen as a maverick move by me at that particular time. He posted a 2.00-ish ERA that first year in Legends though, converting 12 of 13 save opportunities. Very proud of him and the hugeness of his success. Definitely understood the media interest, the bobblehead giveaway nights he has had over the years and things like that," said ex-Denver manager
Zachary Trimble
. "He was coachable, he was cooperative, and he eventually mastered his craft. I ended up getting fired by Denver and shipped off to manage a team in Mexico which is the end of the line in Broken Bat, but without a legacy, a man cannot be Legendary you dig?"
Sep 08 2058:
TWIBB Note
-
by Ced on February 22nd, 2023
This Week In Broncos Baseball note (TWIBB). On September 6, 2058,
Jarrod "Fingers" Winchester
became the second player in Denver history to pick up 2,000 career hits when he laced a ball into left field for an RBI double off Temple Titans pitcher Jonathan Liao in front of 31,008 fans at Temple Coliseum.
The first Denvy player was
"Tank" Clement
in '36.
Sep 04 2057:
Milo Metalbat partners up with Barry Friese for "Indacouch" Ice Cream
-
by Ced on December 7th, 2022
Denvy owner Ced has revealed that a limited-time offering of Indacouch Ice Cream will be sold at the ballpark of Single A ballclub Athol Afterburners. Atlantic City manager Barry Friese's input (and continual taste-testing and re-taste-testing) as a 20-rated player developer was essential to bringing the product to life.
Future galactic superstar Center Fielder T.J. Burley's 100 point dip in batting average "is nitpicking and tracking only a light loss" when questioned about the player's pregame consumption of the dessert, said Friese during media availability.
To make room for the new item, adult entertainment expert Milo Metalbat explained that "Barry Barely Blazed" [a.k.a. the triple B] pesto sauce flavored personal pizzas have been discontinued due to stadium ushers complaining about an overwhelming amount of fans being unable to remember where their seat was.
Sep 28 2055:
Rangel's First Bronco "Horse-hit" Lands In Deep Carp Territory
-
by Ced on July 12th, 2022
Edgardo "Nobody's" Rangel, product of the talented Corvallis Ravens minor league system, homered in his first major league at-bat. The rightfielder, a September call-up, went 3-4 in his professional debut against the Santa Monica Carp during an 8-2 win.
"Felt good to drop one off at the Carp pool," said the rookie.
The Carp fan that caught the home run ball happily exchanged it with Rangel for the game-used bat from Denvy's three-time MVP "Home Run Ron" Payton, who also homered in the game, but had no idea about when number two might happen.
Apr 18 2054:
2042 Cy Young Winner Steve "Finnzey" Douglas Proud of Organization
-
by Ced on March 14th, 2022
Steve "Finnzey" Douglas recently praised the Denver war room's drafting and pitching strategies.
"There is always a choice," said Douglas. "The ballclub needs arms that can compete. My advice is always 'on the arm'".
Seymour "The Suit" Case is the most recent Cy Young Award winner for Denvy.
"Douglas does what he does," said Case.