Denver Broncos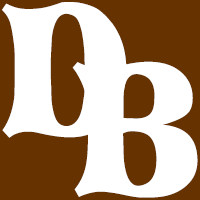 Team: Denver Broncos
[ID #15]

Location: Denver, CO (Mountain)
Owner: Ced

[since November 07th 2014 | last seen May 22nd 2022]
Rank: #32 - Rating: 195.61
Fan Mood: 115.24
Prestige: 64
Color: Rust
Team Notes:
• Mar 14 2055:
Ralph Jackson
was released.
• Mar 14 2055:
Patrick Nelson
was released.
• Jan 13 2055:
Ronnie Payton
was selected to the national team of
United States
.
• Jan 13 2055:
Long Lam
was selected to the national team of
China
.
• Nov 02 2054:
Ronnie Payton
was named the league MVP.
• Jun 04 2054:
Ralph Jackson
was signed as a free agent.
• May 29 2054:
Logan Woodcock
was released.
• May 03 2054:
Lloyd Nakajima
was released.
• Apr 29 2054:
Armando Loera
was released.
• Jan 13 2054:
Ronnie Payton
was selected to the national team of
United States
.
League Record:
Wins: 1 Losses: 2 Pct: .333 Last10: 1-2 Streak: L1
Ave: 5.0 - 5.0 RS: 15 RA: 15 DIFF: 0 Power Index: 103.4
Cup:
Group 34
[0 | Still Alive]
Press Releases:
Apr 18 2054:
2042 Cy Young Winner Steve "Finnzey" Douglas Proud of Organization
-
by Ced on March 14th, 2022
Steve "Finnzey" Douglas recently praised the Denver war room's drafting and pitching strategies.
"There is always a choice," said Douglas. "The ballclub needs arms that can compete. My advice is always 'on the arm'".
Seymour "The Suit" Case is the most recent Cy Young Award winner for Denvy.
"Douglas does what he does," said Case.
May 25 2052:
Wright Wrong for Denver - "Papa Pearl" Prieto Picked
-
by Ced on October 20th, 2021
After being eliminated in the group stage of the cup for the second straight season, and after losing a 13th straight game, manager Gary Wright was fired by Denver. Wright had a dismal .330 league winning percentage during a time of having inherited a Cy Young winner and an MVP on his roster.
Papa Pearl Prieto was hired as the new manager. "We wish Wright well, but we are disappointed it had to end without the success we set out towards. Prieto is a laid-back personality who is capable of high quality work, but not a lot of non-baseball people have heard of him," said Denver owner Ced.
Aug 31 2047:
$20 Million Dollars Worth of Players Arrive; Sal Burt Really Has Returned (You Kidding Me?)
-
by Ced on October 27th, 2020
Over the span of just eight days, President Ced has added an astonishing $20 million dollars to the already bloated Denver payroll. Five players have arrived to assist Manager Zachary Trimble's ballclub avoid relegation.
Renteria has Legends experience with Roanoke, Valle nearly signed with Denver last season, Kasper is three years away from an MVP season, Smallwood is a reach and hard to explain but he has won three league titles. Then there is Sal Burt.
"Let me call you out, everyone in baseball. There is no reason whatsoever that a career .311 hitter like Sal Burt should even be a free agent this late into the season. Almost had 200 hits in Legends last year. Ok. And Trimble now has plenty of firepower to score us more runs as we head into these last fifty or so. Other than that, any other questions from the media otherwise, I'm going back to Capricorn tarot card readings, because they're delivering results," said Ced.
"Well I just don't understand most teams, including my own sometimes. I'm our biggest fan and critic. So my scouting team has been making this franchise go wrong. I mean they drafted 2 lefty pitchers in a row in one draft in the past? Do they not know I'm historically against lefties and I don't know how many seasons it has been where one was even ... On the roster?
So I asked the Denvinci Broncos scouting staff (back in 2045) go find me the exact following: an all star, an all league, a league MVP, a man who once hit over 250 hits in one season. A guy whose nickname is *beep*ing "hits**". Who gives us an immediate four game sweep of our next opponent. Even Cooperstown would love him*. And one of the wins needs to be ya know a grand slam against College Station to win the game, even if it is NOT a walk off. Who gets POTG 25% of the time in his first seven games. And you find that boy for under $5 million salary. And oh yeah wait wait wait, make sure he is a former league champion. A winner. And that's where Sal Burt fit in."
*drafted by Cooperstown in Broken Bat
**and his name must be that PRIOR to arrival at Denver, and that can't be faked with old players as those nicknames can't be renamed after a certain age
Jan 15 2046:
Denver Broncos 25-Year Anniversary Team
-
by Ced on June 16th, 2020
Denver Broncos 25-Year Anniversary Team
We looked over the last 25 seasons and found all of Denvy's consistent contributors as well as the impactful one-hit wonders. Without further ado, here is the 25-Year Anniversary Team that was compiled with the help of players, staff, the media and of course our FANS.
C
Rafael Lopez
Five tool player, power hitter, 4 Gold Gloves. All of this from a Round 7 draft pick.
1B
Luis Jimenez
Pure offense, and proven contributor in Legends. 5 years straight of 100 RBI in Legends. Stands at first base and catches balls thrown in his general direction adequately. Not gonna be diving in the stands for fouls.
2B
Mark Grant
2041 Legends MVP. Not known for fielding. Switch hitter with power.
3B
Tank Clement
Military veteran. Went to Army. Our starting third baseman for 13 years. 7 Gold Gloves, a "web gem" player at that hot corner. Point Blank Period. 2 full seasons without any errors. 2,000+ career hits.
SS
Vince Casey
Just here for his glove. 3 Gold Gloves. 2042 he played out of his mind offensively. Probably juicing admittedly. We know nothing about that.
LF
Lance Davies
Low SI rental hero. All Star, All League and Gold Glove at age 35. Signed from the leftovers and scraps of a Legends team.
CF
Marco Guzman
Best clutch hitter we've had. Denver All-Time career leader in Runs, Home Runs, Runs Batted In. All Star 9 years straight.
RF
Curtis Napolitano
Only with us briefly. Career .391 OBP. 7 seasons of 90+ walks. Moneyball guy. Five tool guy, just not shown on his player card.
DH
Ron Bush
Always seemed to be a lock for 100 runs per season.
Oct 22 2042:
Two Rookie of the Years Tangle
-
by Ced on October 21st, 2019
Bryan "Problem" Paris and "Lightning" Daiki Saito had a showdown in Denver, in a rarity of a game that saw two former Rookie of the Year pitchers face off. Both are products of the great Laredo farm system.
It was a match-up of finesse versus power. Paris, a pinpoint accurate pitcher who won the Cy Young and led the Legends League in WHIP in 2039 versus Saito, whose Big In Japan stuff that shows promise but has occasionally struggled, as he has posted a 10.38 ERA and 2.23 WHIP in his last three appearances.
"We'll always have Paris!" was sarcastically chanted around Denver Field as Saito made his way to the showers during the 6th inning after allowing a two-run homer to Grabowski, which made the final score 5-0.
Paris pitched a gem; a complete game shutout.
With the win, Paris, whose free agent contract and controversial move between these two Legends teams made him Denver's highest paid player on the roster, equaled his win total of last year at 13, giving up just 5 hits and one walk.