Williston Pioneers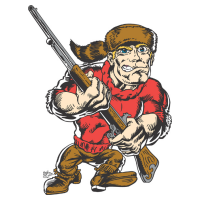 Team: Williston Pioneers
[ID #112]

Location: Williston, ND (Plains)
Owner: crash_davis

[since June 04th 2021 | last seen May 24th 2022]
Rank: #208 - Rating: 113.77
Fan Mood: 125.60
Prestige: 34
Color: Blue & Gold
Team Notes:
• Mar 04 2055:
Louie Joseph
was claimed off of waivers.
• Mar 02 2055:
Juan Pablo Morales
was signed as a free agent.
• Jan 13 2055:
Ernesto Toledo
was selected to the national team of
Puerto Rico
.
• Jan 13 2055:
Olawale Olayemi
was selected to the national team of
Nigeria
.
• Jan 13 2055:
Salvador Ojeda
was selected to the national team of
Mexico
.
• Jan 13 2055:
Nelson Leach
was selected to the national team of
Jamaica
.
• Nov 02 2054:
Lyle Lombardi
was named the Rookie Pitcher of the Year.
• May 23 2054:
Norm English
was signed as a free agent.
• May 06 2054:
Ricardo Olivera
was claimed off of waivers.
• Mar 18 2054:
Horacío Barrera
was claimed off of waivers.
League Record:
Wins: 2 Losses: 1 Pct: .667 Last10: 2-1 Streak: W2
Ave: 3.3 - 3.0 RS: 10 RA: 9 DIFF: +1 Power Index: 102.5
Cup:
Group 30
[0 | Still Alive]
Press Releases:
Nov 02 2054:
Pioneers Prevail in 6, win World Series
-
by crash_davis on May 5th, 2022
Let the champagne flow! The Williston Pioneers have won their first World Series since 2028, and they did it behind the leadership of first-year manager, Gordon DiMaggio, 28.
After winning the West division with a 99-61 record, the Pioneers had home field advantage against East champs, Kingsport Kings. Reigning Cy Young winner Johnnie Beasley was lights out throwing 8 shutout innings (7Ks) and vet 2B Brett Giordano provided a sixth inning solo home run in the 2-0 victory.
The Kings struck back against rookie sensation Lyle Lombardi, tagging him for 7 runs (5 ER) behind the mighty bat of Joel Burgess's two home run game, and the series evened at 1-1. Game 3 saw Sonny Perry take the hard-luck loss (8 IP, 2 ER) as Kings' Ramon Rios baffled Pioneer hitters in the 2-1 loss.
With their backs against the wall, Beasley was asked to come in for Game 4 and was nearly as good going 7 2/3 innings (3 ER, 9Ks) and the bats came alive punctuated by Ernesto Toledo's fifth inning grand slam breaking a 1-1 tie, and the Pioneers won 9-3.
The offensive barrage continued in Game 5 as the Pioneers slugged 17 hits for 10 runs in the 10-3 run giving young pitcher Juan Manuel Saenez all of the support he needed.
In Game 6, DiMaggio opted to give Perry the start and had Beasley resting for a potential Game 7. Kingsport struck first, going up 1-0, but Omar Zepeda evened the score at one with a fifth inning home run. The Kings rallied for two in the seventh to take a 3-1 lead and it looked like they were headed for a series-tying win. But in the eighth inning, with bases load and two outs, a wild pitch cut the deficit to one and put the go ahead run on second. 1B Dirk Cody followed up with a two-run single to right field to go up 4-3! And the World Series was won!
Jul 19 2054:
Williston All-stars make key contributions in winning effort
-
by crash_davis on April 9th, 2022
For a second consecutive season, Williston sent several starters to the All-Star game with many of last year's players making an encore performance in the 3-1 win.
Starters:
OF Horacío Barrera
(1st appearance): .338 AVG, .413 OBP, .530 SLG, 44 runs, 10 HRs, 33 RBIs
OF Ricardo Rangel
(9th appearance): .313 AVG, .397 OPB, .490 SLG, 59 runs, 38 RBIs, 10 SBs
2B Brett Giordano
(6th appearance): .292 AVG, .351 OBP, .575 SLG, 58 runs, 20 HRs, 74 RBIs
1B Dirk Cody
(3rd appearance): .286 AVG, .316 OBP, .536 SLG, 43 runs, 16 HRs, 58 RBIs
P Johnnie Beasley
(4th appearance): 3.49 ERA, 9-6 Record, 122 Strikeouts (139 ⅓ IP)
Reserves:
Sonny Perry
(2nd appearance): 3.46 ERA, 9-6 Record, 123 Strikeouts (137 ⅔ IP)
Beasely and Perry combined for 3 ⅓ shutout innings and tallied 4Ks. The Williston bats came alive in the 3rd inning providing all of the scoring the West needed to win 3-1 when Rangel and Barrera hitting back-to-back running scoring doubles.
Jul 16 2053:
Williston well represented in All-Star game
-
by crash_davis on January 19th, 2022
The West division-leading Pioneers of Williston unsurprisingly sent a large contingency to the All Star game, but even the biggest Pioneer fans might have been caught off guard by the size. In total, eight Pioneers were on the 20-man All-Star roster including five players who started. Unfortunately, the Pioneers struggled in this game resulting in a loss, but they and the team are honored for the recognition of their season accomplishments thus far:
Starters:
OF Ricardo Rangel (8th appearance): .309 AVG, .410 OBP, .455 SLG; 46 runs scored, 40 RBIs, 19 SB
OF Jesús Villaseñor (1st appearance): .328 AVG, .380 OBP, .530 SLG; 51 runs scored, 34 RBIs
2B Brett Giordano (5th appearance): .289 AVG, .387 OBP, .517 SLG, 49 runs scored, 31 RBIs
DH Ernesto Toledo (3rd appearance): .294 AVG, .384 OBP, .659 SLG, 54 runs scored, 80 RBIs, 28 HRs
P Johnnie Beasley (3rd appearance): 3.75 ERA, 12-4 record, 100 Ks (127 1/3 innings)
Reserves:
1B Dirk Cody (2nd appearance): .300 AVG, .333 OBP, .516 SLG, 32 runs scored, 39 RBIs
P Mariano Sepúlveda (1st appearance): 0.37 ERA, 25/25 saves, 20 Ks (24 1/3 innings)
P Sonny Perry (1st appearance): 3.35 ERA, 9-4 record, 104 Ks (110 innings)