Springfield Isotopes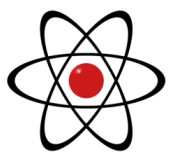 Team: Springfield Isotopes
[ID #95]
Location: Springfield, MA (New England)
Owner: Luke

[since January 01st 2013 | last seen February 19th 2020]
Rank: #12 - Rating: 249.20
Fan Mood: 101.61
Prestige: 42
Color: Red & Black
Team Notes:
• May 29 2044:
Ed Crow
was released.
• Mar 04 2044:
Miguel Valle
was claimed off of waivers.
• Feb 19 2044:
Jared Horton
was released.
• Feb 19 2044:
Andres Pardo
was claimed off of waivers.
• Feb 05 2044:
Josué Ojeda
was claimed off of waivers.
• Jan 22 2044:
Cade Lang
was released.
• Jan 22 2044:
Peter Stein
was claimed off of waivers.
• Oct 24 2043:
Ian Wells
was released.
• Oct 24 2043:
James Hess
was released.
• Sep 14 2043:
Esteban Avalos
was released.
League Record:
Wins: 26 Losses: 29 Pct: .473 Last10: 2-8 Streak: L4
Ave: 5.7 - 5.4 RS: 314 RA: 295 DIFF: +19
Cup:
Group 111
[1 | Eliminated]
Press Releases:
Nov 04 2035:
Dragons win League III.4 pennant, Becerra takes two awards
-
by Luke on May 4th, 2018
After securing promotion to League II, the Springfield Dragons won the League III.4 pennant beating the Los Angeles Isótopos 4-1 in the league's playoff series. Led by Rookie Pitcher of the Year and Cy Young Award winner Sergio Becerra the Dragons were able to reverse the fortune from the midseason interleague play during which LA beat the Dragons taking 8 wins in 10 games between the two teams.
Jan 15 2034:
Bradley new manager, to focus on pitching
-
by Luke on October 7th, 2017
Today, Jesse Bradley was named the new manager of the Springfield Dragons.
He will be tasked with rebuilding a pitching staff, whose underperformance doomed the Dragons last season.
Sep 26 2033:
Frost out, Carlisle named interim manager
-
by Luke on September 26th, 2017
John Frost has been fired as manager of the Springfield Dragons with immediate effect. Due to the epic collapse going from first to last during inter-division play and the continued perfomance well below expectations, the owner and GM opted to make a change at the position. This follows the release of three veteran players two weeks ago.
Gregg Carlisle has been named interim manager until the end of the season. A new manager will be presented before the start of the next season.
May 03 2031:
Martinelli perfect against State College
-
by Luke on March 17th, 2017
Jeremy Martinelli made franchise history on May 1st pitching a perfect game leading the Dragons to a 4-0 win over the State College Bears.
No opposing player made it to first base while Martinelli struck out 5 and needed only 91 pitches to complete the game, giving the Dragons a much needed win in their struggle to stay above the relegation zone.
Martinelli finished the game in style striking out Bears right fielder Gene Watson for the final out of the ninth inning.
Oct 08 2028:
Dragons clinch pennant, start preparation for next season
-
by Luke on September 9th, 2016
After a few challenging seasons the Springfield Dragons clinched the pennant in the East Division of League III.4. After avoiding relegation only due to the better run differential last season the franchise will make its comeback in League II in the 2029 season.
"We will now give our young pitchers one or two starts over the last few games. We hope they will use the experience to be prepared for next season", the manager John Frost said at batting practice.