Cedar Park Raiders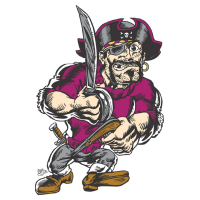 Team: Cedar Park Raiders
[ID #85]
Location: Cedar Park, TX (Southwest)
Owner: ephenssta

[since June 29th 2016 | last seen April 20th 2018]
Rank: #526 - Rating: 61.21
Fan Mood: 113.39
Prestige: 6
Color: Red & Black
Team Notes:
• Sep 09 2035:
Antonio Iglesias
was released.
• Aug 14 2035:
Jim Walter
was claimed off of waivers.
• Aug 14 2035:
Domingo Ramirez
was claimed off of waivers.
• Jul 28 2035:
Félix Reynoso
was signed as a free agent.
• Jul 14 2035:
Sung Min Kim
was claimed off of waivers.
• Jul 07 2035:
Joe Kemp
was released.
• May 29 2035:
Timmy Gallo
was claimed off of waivers.
• May 21 2035:
Rafael Fuentes
was released.
• May 21 2035:
Aoto Yamada
was signed as a free agent.
• May 17 2035:
Bernie Thacker
was signed as a free agent.
League Record:
Wins: 74 Losses: 53 Pct: .583 Last10: 6-4 Streak: L1
Ave: 5.3 - 4.5 RS: 679 RA: 567 DIFF: +112
Cup:
Group 90
[0 | Eliminated]
Press Releases:
Sep 09 2035:
Cedar Park Parts Ways With Iglesias
-
by ephenssta on April 19th, 2018
After a string of frustrating performances, the Cedar Park staff has let Antonio Iglesias go. The pitcher was in his 10th season with the club.
Danny Patrick said he was sorry to see the pitcher go, but feels confident in his decision that it's time to take the team in a new direction.
Iglesias had a career 4.37 ERA with a record of 48-30 with 24 saves.
Nov 04 2034:
Year End Awards
-
by ephenssta on December 22nd, 2017
The Cedar Park Raiders would like to recognize and congratulate the following players for winning awards for their performances this season.
First is Yuki Fukuda, winning Rookie Pitcher of the Year. The second round draft pick from Japan racked up 11 wins and 10 saves and finished his rookie season with a 3.66 ERA. We would also like to recognize Danny Broderick for placing third in the Rookie Pitcher of the Year voting, despite having fewer than 20 innings on the mound.
Cedar Park's catcher Oscar Clinton earned his first career Gold Glove award behind the dish.
Joe Kemp cracked the top five in the Cy Young voting after recording his second lowest ERA of his career and setting career highs in starts, innings pitched, strikeouts, quality starts, strike percentage, gb/fb percentage, and player of the game awards. Kemp was also selected as the team's most valuable pitcher by his teammates and coaches.
The team's all-stars this season included: P Joe Kemp, 1B Jon Cote, Ramon Quintanilla, and Martin Llamas.
Jon Cote went on to win All-League honors after his incredible season at first base. He was also voted to be the team's most valuable batter by his teammates and coaches.
Thank you for yet another incredible season, and we'll see you next spring!
May 14 2033:
Ephenssta Returns With Big Roster Moves
-
by ephenssta on August 21st, 2017
After an extended absence to pursue his long-time dream of marching Drum Corps, owner/GM Ephenssta has returned to the Raiders!
Upon his return, he began making changes to the roster as we know it, returning the promising Cuevas to AA for continued development and promoting long-term project Cuevas to the majors to bolster a struggling outfield.
The teams bullpen is still a project that Ephenssta insists will be worked on.
Oct 13 2030:
Cedar Park wins the West
-
by ephenssta on February 11th, 2017
From the moment Ephenssta took over, he had one goal: win the division. In his second full season at the head of the program, he accomplished that goal. The team was elated and took some time to celebrate the news, but players are still focused on finishing the rest of the season strong.
Oct 24 2029:
End of Season Notes
-
by ephenssta on November 28th, 2016
The season ended for Cedar Park and they'll have to settle for second in their division after going 5-5 in their last ten games. Manager Danny Patrick and owner/GM Ephenssta both expressed disappointment in the way the season ended, but stated they were proud of their team's performance during the season.
Owner/GM Ephenssta, when asked about the offseason, said the team would be working to shore up its bullpen and look to add at least one more impactful hitter to the lineup. AAA pitcher Toni Leon is expected to make his debut next season.
Despite the heartbreaking end to the season, the Cedar Park Raiders finished with the best win percentage (95-65, .594) since 2018 when the team went 102-58. Additionally, the Raiders racked up 17 cup wins, the most in franchise history.
Player of the Year Awards:
Batter - B. Meeks. .313/.346/.542; 18 HR. 12 SB.
Pitcher - C. Parra. 141.2 IP, 2.29 ERA, .192 BAA. 29/36 on save opportunities.