Makakilo Koi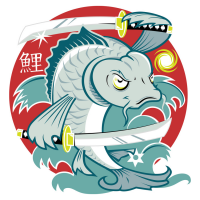 Team: Makakilo Koi
[ID #749]
Location: Makakilo, HI (Pacific)
Owner: None
Rank: #649 - Rating: 50.49
Fan Mood: 87.88
Prestige: 11
Color: Rust
Team Notes:
• Mar 14 2043:
Rashad Hopson
was released.
• Jun 25 2042:
Rashad Hopson
was signed as a free agent.
• Apr 07 2042:
Elvis Wilburn
was signed as a free agent.
• Mar 14 2042:
Hank Pruitt
was released.
• Mar 14 2042:
Kiko San Agustin
was signed as a free agent.
• Apr 07 2041:
Bernardo Perea
was signed as a free agent.
• Mar 14 2041:
Oscar Homan
was released.
• Mar 14 2041:
Yong Sun Lee
was signed as a free agent.
• Jun 25 2040:
Jesse Ackerman
was signed as a free agent.
• Apr 07 2040:
Ken Powers
was signed as a free agent.
League Record:
Wins: 10 Losses: 6 Pct: .625 Last10: 4-6 Streak: L2
Ave: 5.2 - 4.4 RS: 83 RA: 70 DIFF: +13
Cup:
Group 23
[0 | Still Alive]
Press Releases:
Feb 08 2038:
Manager names Yoshii and Hernandez Team Captainst
-
by Dylan2tone on October 11th, 2018
Koi's Manager Sammy Gunn has named Starting Pitcher Fumitoshi Yoshii and DH Santiago Hernandez team Captains for the 2038 Season!!
Gunn in a press statement says " Yoshii and Hernandez were not on the team last season and they are up there in age. But these guys have played at the highest level of Broken Bat Baseball. They have the experience, drive, and talent to help win this team a much needed League Championship."
Fumitoshi Yoshii is a high profiled Starting Pitcher. He played for the College Station Athletics of The Legends League where he has won A Cy Young, 3 League Championships, and a Cup Championship. He is also a 4 Time All Star, 2 time All League Player, 2 time National Team Player for Japan 🇯🇵, and was the 2028 Rookie Pitcher of the Year.
Santiago Hernandez spend most of his Career as a Master Outfielder. Although he is too slow to run around the outfield anymore. His bat still connects with the ball!! He will play DH for the Koi this year. Hernandez is a 6 time All Star, and 3 Time All League Player.
The Makakilo Koi is the High Favorite to win the VI. 31 League
Aug 19 2037:
Golden Deleon!!!
-
by Dylan2tone on September 13th, 2018
Makakilo Koi's Right Handed Setup Pitcher Jesus DeLeon is the pitcher to watch recently. DeLeon has 3 wins and a save under his belt in the Koi's last 5 games. This season DeLeon is leading the League so far with 14 Wins!! He also has 2 saves and a hold also on the season. Is he CY Young material?? We think YES!!!
Jun 10 2037:
Manager will release Captain due to poor batting after road trip
-
by Dylan2tone on August 28th, 2018
Makakilo Koi's Manager Steve Schmitt releases a statement saying The team will part ways with team Captain Victor Howard. "Victor Howard has not hit the ball the way we have expected him to this season. He would be a great backup player for DH or Outfield but the man is the highest paid player on the team and 4.6 million a year doesn't sit the bench. He will play his last 5 games as a Koi in Massachusetts against The Caribou Cubs.
We caught up with Victor Howard this morning for statement. Howard's says " I am disappointed to hear the Koi are looking for a replacement for me back in Hawaii. I am honored to play with my hard working teammates and I will miss them and hope nothing but success for them for the rest of the season. I'm coming in these last 5 games hoping to help my teammates get these wins so we can take over the division. Watch the game the balls will be flying!!"
The Koi are only 3 games back in the West division. Howard is paid 4.6 million a year and hits under a .075 against Left Handed Pitchers. The worst on the entire team.
May 14 2037:
#679 Makakilo Koi VS #28 Davis Devils
-
by Dylan2tone on August 20th, 2018
The Makakilo Koi are set to host The Davis Devils today at home for Game 1 of a 4 Game Series for Cup Play!!
The Koi are ranked only 679 in BrokenBat and are Huge Underdogs against The #28 Legends Division Davis Devils.
Koi's Starting Pitcher for Game 1 will be Lefty Lenny Miller. Miller has led the Koi so far with 4 wins and innings pitched during league play this season. "It's a dream come true to be able to pitch against a Legends Division Team" says Miller. " I will do my best to keep runners off base and our ballclub had prepared for this game all season. We are not afraid of this team and we're walking into our stadium expecting to win."
Mar 25 2037:
Fear the Koi !!!
-
by Dylan2tone on August 7th, 2018
Owner Dylan2tone took over the Chico Racoons who was ranked only #754 (Third worst of all broken bat teams) in the middle of the 2036 season with promises to completely turn the team around in a winning direction.
After a name change, city change, and a complete rebrand of the team.
The Chico Racoons have moved to Hawaii and are now the Makakilo Koi.
The Koi started the 2037 season with 4 straight cup wins!! Putting them at a #699 ranking. Led by manager Steve Schmitt, Pitcher Lenny Miller, and Sluggler Victor Howard...The Koi is on the rise and don't plan on stopping anytime soon.
FEAR THE KOI