Grapevine Mustangs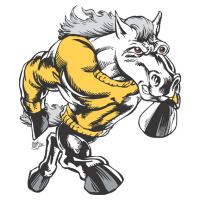 Team: Grapevine Mustangs
[ID #721]
Location: Grapevine, TX (Southwest)
Owner: envican

[since January 24th 2019 | last seen August 17th 2019]
Rank: #573 - Rating: 59.41
Fan Mood: 82.76
Prestige: 28
Color: Red & Blue
Team Notes:
• Mar 02 2042:
Elián Martinez
was signed as a free agent.
• Feb 19 2042:
Alfonso Viciedo
was signed as a free agent.
• Jan 15 2042:
Rubén Chávez
was selected to the national team of
Colombia
.
• Nov 01 2041:
Vic Bernardi
was hired as the new manager.
• Nov 01 2041:
Glenn Stark
was fired as manager.
• Oct 24 2041:
Nate Ding
was released.
• Oct 24 2041:
Alberto Ordonez
was released.
• Oct 08 2041:
Emilio Ibarra
was released.
• Aug 29 2041:
Carl Walsh
was claimed off of waivers.
• Jul 07 2041:
Cam Armstrong
was signed as a free agent.
League Record:
Wins: 0 Losses: 0 Pct: .000 Last10: 0-0 Streak: -
Ave: 0.0 - 0.0 RS: 0 RA: 0 DIFF: 0
Cup:
Group 16
[0 | Still Alive]
Press Releases:
Nov 01 2041:
Disappointing Season for the Mustangs
-
by envican on August 8th, 2019
The 2041 season ended up being another disappointing one for the Mustangs as they finished with a losing record for the 5th straight season. After starting the season hot and leading the western division for much of the first 2 months they limped into the All-Star break and never regained their early season form, ending up 4th in the division.
The Mustangs have fired manager Glenn Stark and have hired Vic Bernardi who has a strong focus on developing young players. After a strong draft centered around 21 year old shortstop Bruce Seymour, the Mustangs hope Bernardi's attention to training the new group of prospects can translate into future wins.