Charlottesville Cavaliers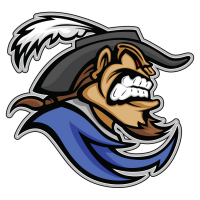 Team: Charlottesville Cavaliers
[ID #715]
Location: Charlottesville, VA (Mid-Atlantic)
Owner: angler

[since September 19th 2017 | last seen December 12th 2018]
Rank: #459 - Rating: 76.62
Fan Mood: 78.33
Prestige: 16
Color: Red & Gold
Team Notes:
• Mar 06 2038:
Benito Santiago
was released.
• Mar 06 2038:
Neal Rice
was claimed off of waivers.
• Mar 02 2038:
Jesus Morales
was claimed off of waivers.
• Mar 02 2038:
Alton Holmes
was claimed off of waivers.
• Feb 19 2038:
Luis Arias
was released.
• Feb 19 2038:
Art Lee
was released.
• Feb 19 2038:
Art Lee
was inducted into the team Hall of Fame.
• Feb 19 2038:
Jermaine Reno
was claimed off of waivers.
• Feb 19 2038:
Freddie Wilson
was released.
• Feb 19 2038:
Kent McCurdy
was released.
League Record:
Wins: 60 Losses: 94 Pct: .390 Last10: 4-6 Streak: L5
Ave: 4.2 - 5.3 RS: 646 RA: 813 DIFF: -167
Cup:
Group 126
[0 | Eliminated]
Press Releases:
Jan 15 2036:
Manager found separating Gummy Bears
-
by angler on May 8th, 2018
Manager Marcos "The Tactician" Guzman was found in the locker room closet with a large bag of gummy bears separating the colors and mumbling something about the red ones being real mean! It appears that the pressure of last year's season and its disappointments have done him in. Management has decided that they have no choice but to terminate his contract and visit him regularly at the looney bin! So sad!
Mar 01 2035:
Spring Training- Time for pranks
-
by angler on February 23rd, 2018
With the manager (the Tactician) using his slide-rule in his office all hours of the night and chanting to the baseball gods, it seems that the team has taken upon themselves to help last years rookie perform up to his potential this year, unlike last year. His new nickname is: Mariano Magano aka M.I.A. So far MIA has found his underwear wrapped in saran wrap and frozen, his bat painted bright red, and an 86 year old fan run onto the field during pregame and plant a big wet kiss on him. And finally, the team organized during the first spring training game of the year a new chant: "M" is for Mariano, "I" is for is, and "A" is for Adorable but hitless so far this year!!
Sep 04 2033:
At top of division but pitching a concern...
-
by angler on September 20th, 2017
It seems new ownership has stepped into a very promising organization. Although they are doing well at the moment, there are some major dents in the pitching armor. With high era's all around the starters need to show something positive for the rest of this year. The most uncomfortable work so far has been to sit down with the closer and tell him we need his services as a starter. You should have seen the terror on his face! But his response was, "No problem ma'am! I won't let you down!!"
Nov 04 2031:
2031 Player Awards
-
by RJ Harrison on May 5th, 2017
The Cavaliers dropped down at the end of this season, but there were two bright spots.
3B Hayota Chiba won Rookie of the Year.
CF Ray Reese, a former ROTY, won several awards this season. All Star outfield, All League center field and MVP!
Very proud of these guys.
RJ
Oct 16 2030:
Important series
-
by RJ Harrison on February 12th, 2017
The Cavaliers beat the Port Huron Ravens 3 games to 1 in a hugely important late season series. This gives the Cavs the lead in the division with only a few games to go. This would be the very first promotion for the Cavs under my leadership as GM and I'm very excited.