Charlottesville Cavaliers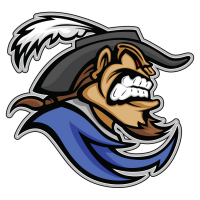 Team: Charlottesville Cavaliers
[ID #715]
Location: Charlottesville, VA (Mid-Atlantic)
Owner: None
Rank: #478 - Rating: 75.24
Fan Mood: 98.79
Prestige: 16
Color: Red & Gold
Team Notes:
• May 03 2044:
Brandon Rossetti
was released.
• Apr 07 2044:
Ken Crosby
was released.
• Mar 14 2044:
Joel Norris
was released.
• Mar 14 2044:
Marcelo Cabrera
was signed as a free agent.
• Oct 20 2043: Team relinquished by
bigdadyhcks
.
• Apr 14 2043: Team acquired by
bigdadyhcks
.
• Apr 07 2043:
Dong Young Kim
was signed as a free agent.
• Jan 15 2043:
Luis Carrasco
was selected to the national team of
Puerto Rico
.
• Aug 19 2042:
Joon Ho Seo
was signed as a free agent.
• Jul 21 2042:
Shigeru Arai
was released.
League Record:
Wins: 31 Losses: 24 Pct: .564 Last10: 8-2 Streak: W3
Ave: 5.1 - 4.6 RS: 280 RA: 255 DIFF: +25
Cup:
Group 15
[0 | Eliminated]
Press Releases:
Feb 19 2040:
Spring Training: Players On Alert!
-
by angler on March 15th, 2019
As spring training games begin, all players seem strangely on edge. We asked some of the vets why the players seemed nervous and jumpy. We discovered that in past years, baseball operations and staff (from coaches to ball retrievers) have been given the unique opportunity to play pranks on all players at any time. We've heard stories of past years and some of the more outstanding efforts by management and staff:
For instance, in the spring of '36...the batting coach hollowed out the bats of two rookies! In '38...the medical staff sabotaged the treatment tubs with chemicals that, in 30 minutes after getting out, turned the unsuspecting victims purple for the next 24 hours. And finally, last year in '39, the owner got into the hazing ritual by posting on the outside doors of the locker room that the local University's largest sorority Group was using it to "host well deserving coaches and staff some 'relaxation time'"...NO PLAYERS ALLOWED UNLESS THEY WERE AT LEAST 3 for 4 TODAY!!! Well, it is Baseball...What will happen this year? Let's Have Fun out there!
Jan 15 2036:
Manager found separating Gummy Bears
-
by angler on May 8th, 2018
Manager Marcos "The Tactician" Guzman was found in the locker room closet with a large bag of gummy bears separating the colors and mumbling something about the red ones being real mean! It appears that the pressure of last year's season and its disappointments have done him in. Management has decided that they have no choice but to terminate his contract and visit him regularly at the looney bin! So sad!
Mar 01 2035:
Spring Training- Time for pranks
-
by angler on February 23rd, 2018
With the manager (the Tactician) using his slide-rule in his office all hours of the night and chanting to the baseball gods, it seems that the team has taken upon themselves to help last years rookie perform up to his potential this year, unlike last year. His new nickname is: Mariano Magano aka M.I.A. So far MIA has found his underwear wrapped in saran wrap and frozen, his bat painted bright red, and an 86 year old fan run onto the field during pregame and plant a big wet kiss on him. And finally, the team organized during the first spring training game of the year a new chant: "M" is for Mariano, "I" is for is, and "A" is for Adorable but hitless so far this year!!
Sep 04 2033:
At top of division but pitching a concern...
-
by angler on September 20th, 2017
It seems new ownership has stepped into a very promising organization. Although they are doing well at the moment, there are some major dents in the pitching armor. With high era's all around the starters need to show something positive for the rest of this year. The most uncomfortable work so far has been to sit down with the closer and tell him we need his services as a starter. You should have seen the terror on his face! But his response was, "No problem ma'am! I won't let you down!!"
Nov 04 2031:
2031 Player Awards
-
by RJ Harrison on May 5th, 2017
The Cavaliers dropped down at the end of this season, but there were two bright spots.
3B Hayota Chiba won Rookie of the Year.
CF Ray Reese, a former ROTY, won several awards this season. All Star outfield, All League center field and MVP!
Very proud of these guys.
RJ