Rogers Rebels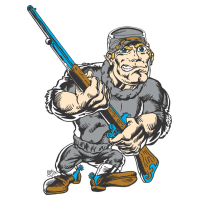 Team: Rogers Rebels
[ID #696]
Location: Rogers, AR (South)
Owner: None
Rank: #626 - Rating: 53.11
Fan Mood: 97.27
Prestige: 3
Color: Red
Team Notes:
• Mar 14 2043:
Ian Gardner
was released.
• Mar 14 2043:
Kent Egan
was released.
• Mar 14 2043:
Chad Cochrane
was signed as a free agent.
• Jan 15 2043:
Christian Koch
was selected to the national team of
Switzerland
.
• Jul 21 2042:
Arturo Menendez
was signed as a free agent.
• Jun 25 2042:
Yuito Suzuki
was signed as a free agent.
• May 29 2042:
Hal Carmicheal
was signed as a free agent.
• May 03 2042:
Jesse Carl
was signed as a free agent.
• Apr 07 2042:
David McAndrews
was released.
• Apr 07 2042:
Pablo Mesa
was signed as a free agent.
League Record:
Wins: 6 Losses: 4 Pct: .600 Last10: 6-4 Streak: W3
Ave: 6.5 - 4.6 RS: 65 RA: 46 DIFF: +19
Cup:
Group 45
[0 | Still Alive]
Press Releases:
Oct 06 2030:
Is this a New Begining or the End
-
by hdpayne21 on February 9th, 2017
As the Hutchinson Highlanders loose three straight Team owner said "We are working on a new plan for next year but this year don't be suprised if the Highlanders make the playoffs This Year.
Mar 16 2020:
On the Rise
-
by Skiski93 on October 25th, 2014
As the Yonkers season came to an end, a new open will soon be opening. The past season was remarkable for both Casey and his team. Casey Allen, manager of the Yonker Cubs, released a a statement earlier today about last season and what the team looks to do now.
"Last years team had true talent, great veterans and many young guys as well. Finishing the season 109-53 was remarkable and I was glad to be apart of it. Winning the Playoffs and being champs of the V.27 League was truly amazing. I would like to thank everyone who believed in us and for all of the players that we had, since they were the ones who performed. Advancing leagues is always an accomplishment of manager and we will be doing our best to continue this positive outlook. From here, we will still rebuild, bring new talent in, and sadly have to let some of our amazing veterans go. I want to wish everyone luck this year, and I want this season to be as inspiring and fun as the last. Some young talent may or may not be called up, this shall be determined later before the ending of spring training. Again, thank you to everyone and good luck!"
Following the statement, Casey seemed to be very thrilled with what he sees and that they will continue to grow. With a 6-5 record at the moment in spring training, does not even faze him. "It's a learning, growing, and understanding experience for everyone, no matter who you are, everyone will get a chance to play for the starting Yonkers lineup."
You heard it hear, Casey Allen believes in himself, his teammates, and the knowledge they obtain. That is all for now folks, till next time.
May 29 2019:
Winning Streak!
-
by Skiski93 on August 29th, 2014
As new manager I am very proud of the team I have. I have had some saddening moves and departures of players, but I have added better talent to our team. I am excited to see where this team goes with both the leadership that our veterans have and the talent of our younger rookies. After a winning streak of 18 games, I have no complaints at this point. I know some games we will lose, but I am looking for more opportunities to win many games with this team.
Sincerely,
Mike
Apr 07 2019:
New Management!
-
by Skiski93 on August 15th, 2014
Hello Everyone.
I would like to thank everyone and the simulation manager for allowing me to take over a team. I am open to talks, trades, and even new rivalries. I am hoping to learn and perform my best with my veteran team I have right now, while hoping to bring in real talent within the next years in my minors. See you all on the field and lets have a great season!
Sincerely,
Mike