Atlantic City Broadwalkers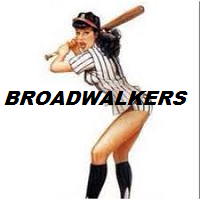 Team: Atlantic City Broadwalkers
[ID #694]
Location: Atlantic City, NJ (Northeast)
Owner: metalbat13

[since January 18th 2016 | last seen December 09th 2018]
Rank: #68 - Rating: 179.00
Fan Mood: 125.73
Prestige: 9
Color: Black Pinstripes
Team Notes:
• Sep 04 2038:
Jan Kaczmarek
was released.
• Aug 02 2038:
Cruz Regalado
was claimed off of waivers.
• Jun 27 2038:
Fabian Estevez
was claimed off of waivers.
• May 31 2038:
Ji Sung Seo
was claimed off of waivers.
• May 31 2038:
Santiago Henríquez
was claimed off of waivers.
• May 24 2038:
Tyler Kramer
was released.
• May 17 2038:
Nicolás Avila
was released.
• May 17 2038:
Josh Messina
was claimed off of waivers.
• May 17 2038:
Tyler Kramer
was claimed off of waivers.
• Mar 30 2038:
Roberto Vázquez
was released.
League Record:
Wins: 78 Losses: 56 Pct: .582 Last10: 8-2 Streak: L1
Ave: 5.2 - 4.3 RS: 698 RA: 574 DIFF: +124
Cup:
Group 25
[1 | Eliminated]
Press Releases:
Aug 04 2037:
Milo Needs New Shoes
-
by metalbat13 on September 10th, 2018
Atlantic City owner/GM Milo Metalbat became the center of additional controversy this weekend when he was featured in the first of a new series of Nike ads. A gigantic electronic
billboard in Times Square portrayed a colorful image of the always off-beat adult entertainment magnate sniffing a pair of lightly-used Colin Kaepernick athletic shoes. Underneath Metalbat's picture was the caption, "Don't Ask If Your GM is Crazy, Ask If He's Crazy Enough!"
Nike stock immediately plummeted ten percent, while equity in MNM International (Milo's Nude Massages) and B&B Consolidated (Broadwalkers and Bookmakers) increased an average of three dollars per share.
Jul 14 2037:
Bag Us Up and Ship Us Home
-
by metalbat13 on September 4th, 2018
Several weeks ago, Kroger, America's largest grocery store chain, announced that it would ban plastic bags at the checkout lanes in all its stores.
To accomplish this goal, the supermarket giant is liquidating its entire supply of surplus, non-environmentally-friendly sacks to disgruntled and frustrated Atlantic City fans.
"With the butt-ugly, first-half performance (34-46) by this year's squad, most season ticket holders have already begun wearing the lightweight, high-density polyethylene (HDPE) items to all home games!" stated team owner Milo Metalbat. "If we continue to play baseball like this, I may be tempted to force
our entire infield and starting pitching staff to don the bags without any airholes!"
Apr 14 2037:
Milo Metalbat Refuses to Be Buffaloed
-
by metalbat13 on August 11th, 2018
The Broadwalkers weren't the only individuals who opened the 2037 season with an extended road trip. After ten "away" games, AC finally returned home to take on the first-place Lexington Colonels this afternoon. Also returning to the friendly confines of New Jersey was colorful owner/GM Milo Metalbat.
Milo had spent the last two weeks in a Jackson Hole (Wyoming) jail after drunkenly taunting and attempting to head-butt a 2000-pound adult male bison in Yellowstone National Park. The controversial massage parlor and adult entertainment magnate was arrested for "touching, frightening, and/or intentionally disturbing wildlife." Metalbat was released on Thursday after posting a $1 million bail and promising to return 13 pair of Air Jordan athletic shoes illegally purchased from a score of North Carolina football players.
Atlantic City management is now contemplating a special "One-Buck Bacardi and Buffalo Breath Bobblehead Night" during a future Eastern Division matchup . . .
Jul 16 2036:
Pina Escapes Hospital to Play in All-Star Game
-
by metalbat13 on June 20th, 2018
Despite being in the middle of a 12 game "injury," Broadwalker centerfielder Mateo Pina still somehow suited up and batted leadoff for the Eastern Division in the League V.14 All Star game on Wednesday afternoon. Having suffered a so-called "groin pull" during a controversial one-on-one encounter at Milo Metalbat's Friendly Fingers Full-Body Massage Parlor, the Atlantic City OF went 2 for 5 with a home run, and led his team to a 9-1 victory over the Western Division.
"Extremely suspicious behavior!" grunted AC manager, Dancin' Danny Lewis. "It appears that Mateo is apparently going spend another week on the disabled list following the all-star break. With this kind of pathetic clubhouse effort, I'd like to break his noggin instead of his dobbin!"
When asked what he meant by the term "dobbin," Lewis referenced listeners to the urban dictionary slang for a "well hung horse." However, he also emphasized that Pina was definitely not as athletic as Justify, the recent winner of the Triple Crown.
"Heck, he's not even as studly as that raccoon who climbed the 25-story building in St. Paul, Minnesota last week!" concluded Lewis.
Mar 18 2036:
More Pain from Mo Lane?
-
by metalbat13 on May 19th, 2018
With just three hours remaining until today's waiver claim deadline, former Atlantic City pitcher Mo "Woe" Lane somewhat surprisingly appears to be a very popular young man.
The 24-year-old righthander, a 2032 Round 1 draft selection of the Broadwalkers, has compiled a less-than-spectacular 5.49 ERA in four totally uninspiring minor league seasons. Opposing hitters have lit Lane up to the tune of a cumulative .305 batting average.
"We gave Mo one final opportunity this spring," stated AC owner and GM, Milo Metalbat. "But he regressed even further, compiling a 5.23 ERA and a 1.935 WHIP in four appearances, so we sent him down the road."
Then why are nearly 70 other BB teams attempting to claim the unsuccessful second-rate hurler?
"It's because of the rumor that he is the illegitimate offspring of Clark Kent and Lois Lane!" revealed Metalbat. "However, it's pretty obvious that Mo is no junior Superman, unless he has cleverly concealed his true athletic ability by constantly wearing a jock strap laundered in Kryptonite. Hey, the kid looks about as adept as Jimmy Olsen's 50-pound overweight cocker spaniel on the mound!"