Waynesboro Highlanders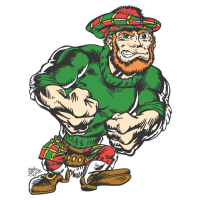 Team: Waynesboro Highlanders
[ID #669]
Location: Waynesboro, VA (Mid-Atlantic)
Owner: bigball

[since September 29th 2016 | last seen October 31st 2018]
Rank: #84 - Rating: 170.14
Fan Mood: 98.93
Prestige: 28
Color: Green
Team Notes:
• Apr 25 2038:
Luis Flores
was released.
• Jan 15 2038:
Ricardo Ferreira
was selected to the national team of
Portugal
.
• Jan 15 2038:
Moises Dykhoff
was selected to the national team of
Curaçao
.
• Jan 15 2038:
Andrés Alcalá
was selected to the national team of
Colombia
.
• Jan 15 2038:
Steve Edwards
was selected to the national team of
Canada
.
• Jan 15 2038:
Clark Reid
was selected to the national team of
Bahamas
.
• Jan 15 2038:
Edward Wood
was selected to the national team of
Australia
.
• Sep 12 2037:
Young Kim
was released.
• Mar 16 2037:
Shi Woo Rhee
was released.
• Mar 04 2037:
Salvador Carrizales
was signed as a free agent.
League Record:
Wins: 82 Losses: 74 Pct: .526 Last10: 2-8 Streak: L7
Ave: 4.8 - 4.5 RS: 746 RA: 705 DIFF: +41
Cup:
Group 7
[4 | Eliminated]
Press Releases:
Jun 27 2027:
DiMaggio Hits 100!
-
by Carcharoth on May 21st, 2016
Veteran Don DiMaggio, who has been with the Elyria Blue Jays since their time at Brunsway Point, picked up his 100th career win with the team last week. In a tight game with the West-leading Los Angeles Dodgers, DiMaggio pitched an 8 inning gem, giving up 2 ER on 6 hits and 1 walk with 1 strikeout. After the game, he admitted, "[the team] wasn't very confident going into our series with LA. We knew it would be tough, but I'm glad I was able to pitch a good game and give us a shot at the series win tomorrow." Clyde Armetta pitched the 9th to pick up his league-leading 22nd save.
After a disastrous 2026 season, DiMaggio was glad to start turning his performance around. However, even with DiMaggio's strong start to the year, management has indicated that changes may be coming in the near future. "We are very happy that Don has reached such a remarkable milestone with Elyria," said Carcharoth, the team's GM. "He has been an integral part of our team, the veteran presence that led us to our league championships in the 2024 and 2025 seasons. However, our goal this year is both to compete for the championship and continue to develop our rookie pitching to carry us forward in LL IV. We are confident in our pitching staff and our farm system has a number of guys looking for big league innings. Depending on how the next few weeks pan out, changes may have to be made."
When asked about a possible release, DiMaggio did his best to make light of the situation. "I suppose I pitch too deep into games," he joked, citing his team-leading 7 IP per start. "It's true, we have strong, younger guys who are starting to establish themselves. [Dwight] Clements (6-3, 2.00 ERA) has been absolutely lights out so far this season, definitely the best pitcher in the East. Unfortunately, roster changes are completely outside of my control. I'm just going to go out there and do my best with every start to remind team management why I am still a valuable part of this team."
The Blue Jays currently sit in 2nd place in the East with a 35-30 record, 1 game back of the Evansville Cubs.
Jul 14 2023:
A fresh start
-
by Carcharoth on July 21st, 2015
After being stagnant for far too long, it is time for the Elyria Blue Jays to turn things around. We plan to build from the bottom up, and aim to become top contenders within three years.