Houston Friars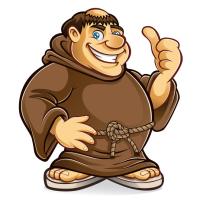 Team: Houston Friars
[ID #662]
Location: Houston, TX (Southwest)
Owner: TexasSeraphim

[since July 05th 2017 | last seen December 22nd 2017]
Rank: #408 - Rating: 80.33
Fan Mood: 114.20
Prestige: 9
Color: Brown & Yellow
Team Notes:
• Jan 15 2035:
Blaine De Vries
was selected to the national team of
Curaçao
.
• Nov 04 2034:
Santiago Bellan
was named the league MVP.
• Sep 22 2034:
Martín Otero
was inducted into the team Hall of Fame.
• Jul 14 2034:
Salvador Uribe
was signed as a free agent.
• Jul 09 2034:
Jimmy Poe
was claimed off of waivers.
• Jun 20 2034:
Luis Zamora
was signed as a free agent.
• May 25 2034:
Eddie Rodgers
was hired as the new manager.
• May 25 2034:
James Herman
was fired as manager.
• Apr 25 2034:
Jung Su Yoon
was signed as a free agent.
• Apr 21 2034:
Bobby Proietti
was signed as a free agent.
League Record:
Wins: 0 Losses: 0 Pct: .000 Last10: 0-0 Streak: -
Ave: 0.0 - 0.0 RS: 0 RA: 0 DIFF: 0
Cup:
Group 30
[0 | Still Alive]
Press Releases:
Jan 15 2034:
Friars Settle in Houston
-
by TexasSeraphim on October 7th, 2017
Tex has settled the Friars in Houston after relocating the team to Lewisville, Texas for one year. When the press asked why he moved the team after a year, Tex stated that his long-term plan was to move to a major city in Texas to ensure the long-term economic stability of the club. Now that the Friars are in the fourth largest city in the United States, Tex vowes that the club is done relocating as long as he owns the team.
Aug 21 2033:
Tex Fired Manager although Top of the League
-
by TexasSeraphim on September 16th, 2017
In a bold move, Tex fired his manager who has guided them to 5 games clear on top after he learned that he should have considered a manager's reputation for the long-term good of his team.
So the old Pop...
http://brokenbat.org/manager/2946
...has made way for the new Pop:
http://brokenbat.org/manager/3046
As for the press criticizing Tex for hiring young, inexperienced managers, Tex replied that a new owner should learn together with a bright, new manager for years to come. Only then could Lewisville be relevant, because all the good, experienced managers are already taken.
Jan 15 2033:
Lancaster Relocate to Texas
-
by TexasSeraphim on July 23rd, 2017
After over a decade in Lancaster, CA, Tex has relocated the club to Lewisville, TX. Once considered as a possible relocation site for the Dallas Cowboys, Lewisville won the franchise, as they agreed to have taxpayers pay 95% of the stadium costs.
Tex also ensured that the relocated apartment residents on the stadium's current site get one free year rent at nearby apartments and also gave two season tickets to all forced to move out of their homes.
A majority of the minor league system was relocated to Texas, so Tex has been widely criticized that his players will not be able to adjust on the field to North Texas's extremely dry summer heat.
Sep 08 2032:
New Ownership
-
by TexasSeraphim on July 6th, 2017
The Lancaster Friars, formerly the Athletics, have a new owner in Tex Cassian or Tex for short.
Tex is determined to turn this franchise around in the right direction and plans to relocate the Major League team to Fort Worth, Texas in the off season. Tex said that the off season's two priorities is to obtain a major league closer and to draft young pitching and hitting to strengthen the minor league system.
Oct 24 2022:
George Retires
-
by ianheath653 on June 1st, 2015
Lancaster Athletics' designated hitter Harry George announced his retirement today following the conclusion of the 2022 season. The 38 year-old wrapped up a 19 year career, the final 12 of which were spent with Lancaster, with more than 3,000 career hits and 485 home runs in league and cup play combined. He had a career batting average of .307 in league play. He debuted with the Irvine Blue Jays in 2004 and made All-Star teams in 12 consecutive years from 2008 to 2019. Joining Lancaster early in the 2011 season, he finishes his career as the club's career leader in home runs, RBI, batting average, on base percentage, slugging, and OPS, and ranks second in team history in hits and runs scored.