Houston Friars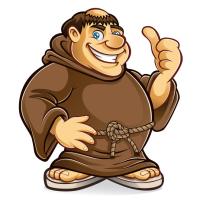 Team: Houston Friars
[ID #662]
Location: Houston, TX (Southwest)
Owner: None
Rank: #564 - Rating: 60.28
Fan Mood: 93.35
Prestige: 9
Color: Brown & Yellow
Team Notes:
• Jun 20 2039: Team relinquished by
CDub Stuff
.
• Jun 08 2038:
Wayne Burt
was released.
• May 03 2038:
Benjamín Gamboa
was signed as a free agent.
• Apr 29 2038:
Caesar Medina
was released.
• Apr 29 2038:
Luis Escobar
was signed as a free agent.
• Apr 25 2038: Team acquired by
CDub Stuff
.
• Mar 14 2038:
Santiago Bellan
was released.
• Jan 15 2038:
Blaine De Vries
was selected to the national team of
Curaçao
.
• Jul 21 2037:
Enrique Cabrera
was released.
• Jul 21 2037:
Phil Paul
was signed as a free agent.
League Record:
Wins: 63 Losses: 65 Pct: .492 Last10: 2-8 Streak: L4
Ave: 4.9 - 4.9 RS: 621 RA: 622 DIFF: -1
Cup:
Group 2
[0 | Eliminated]
Press Releases:
Apr 29 2038:
Veteran Signed in Houston!
-
by CDub Stuff on November 1st, 2018
On April 29th, 2038, pitcher Luis Escobar was signed for a multi million dollar deal. GM, CDub Stuff stated, "We're glad to have such an experienced arm on the team. This young rotation needs a role model like him." Luis will hopefully get his first start today against the Hillside Beach Dodgers.
http://brokenbat.org/player/125932
Apr 25 2038:
New Owner in Houston!
-
by CDub Stuff on October 31st, 2018
The Houston Friars now have a new GM! CDub Stuff recently bought the team in hopes for a decent start to his young managing career! "This was a big decision in my young career. I hope I can lead this team to a playoff run, but I have a lot of work to do in the meantime." CDub Stuff stated in an interview. Overall, we can't wait to see what CDub can do for this young team!
Jan 15 2034:
Friars Settle in Houston
-
by TexasSeraphim on October 7th, 2017
Tex has settled the Friars in Houston after relocating the team to Lewisville, Texas for one year. When the press asked why he moved the team after a year, Tex stated that his long-term plan was to move to a major city in Texas to ensure the long-term economic stability of the club. Now that the Friars are in the fourth largest city in the United States, Tex vowes that the club is done relocating as long as he owns the team.
Aug 21 2033:
Tex Fired Manager although Top of the League
-
by TexasSeraphim on September 16th, 2017
In a bold move, Tex fired his manager who has guided them to 5 games clear on top after he learned that he should have considered a manager's reputation for the long-term good of his team.
So the old Pop...
http://brokenbat.org/manager/2946
...has made way for the new Pop:
http://brokenbat.org/manager/3046
As for the press criticizing Tex for hiring young, inexperienced managers, Tex replied that a new owner should learn together with a bright, new manager for years to come. Only then could Lewisville be relevant, because all the good, experienced managers are already taken.
Jan 15 2033:
Lancaster Relocate to Texas
-
by TexasSeraphim on July 23rd, 2017
After over a decade in Lancaster, CA, Tex has relocated the club to Lewisville, TX. Once considered as a possible relocation site for the Dallas Cowboys, Lewisville won the franchise, as they agreed to have taxpayers pay 95% of the stadium costs.
Tex also ensured that the relocated apartment residents on the stadium's current site get one free year rent at nearby apartments and also gave two season tickets to all forced to move out of their homes.
A majority of the minor league system was relocated to Texas, so Tex has been widely criticized that his players will not be able to adjust on the field to North Texas's extremely dry summer heat.