Florissant Falcons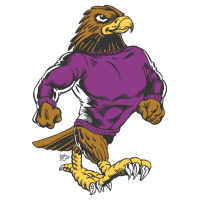 Team: Florissant Falcons
[ID #656]
Location: Florissant, MO (Central)
Owner: mbless1415

[since September 25th 2018 | last seen September 25th 2018]
Rank: #616 - Rating: 50.99
Fan Mood: 99.56
Prestige: 6
Color: Purple & White
Team Notes:
• Jan 15 2038:
Lorenzo Benítez
was selected to the national team of
Costa Rica
.
• Sep 30 2037: Team acquired by
mbless1415
.
• Jun 25 2037:
Henry Bennington
was released.
• Jun 25 2037:
Hidetoshi Kitabeppu
was signed as a free agent.
• May 29 2037:
Phil O`Toole
was signed as a free agent.
• Apr 07 2037:
Johnny Eriksen
was signed as a free agent.
• Aug 19 2036:
Felipe Perez
was signed as a free agent.
• Jun 25 2036:
Yoshihirō Yamamoto
was signed as a free agent.
• May 03 2036:
Herb Delaney
was signed as a free agent.
• Feb 19 2036: Team relinquished by
xDaveWildermuthx
.
League Record:
Wins: 0 Losses: 0 Pct: .000 Last10: 0-0 Streak: -
Ave: 0.0 - 0.0 RS: 0 RA: 0 DIFF: 0
Cup:
Group 72
[0 | Still Alive]
Press Releases:
May 29 2024:
New Staff, New Hopes
-
by aegislash001 on September 24th, 2015
A change in management has brought new hope -- and new fear into the Orland Park clubhouse.
Al Jones took the reins as GM of Orland Park and hopes to clean up the early mess the club has fallen into. Earlier today, he proceeded to sign five free agents and a new manager.
"Ownership has made it clear that we must avoid relegation this year and that the financial commitment to do so is there" Jones said in a interview.
With new staff in place, players will be scrambling for spots in the lineup, for if they don't perform, they might just be booted out of the clubhouse. Jones proved this by releasing three players today and making it clear that there will be more to come.
Orland Park has gotten off to a slow start this season, their record 10-33. They are 12 games from avoiding relegation. The team is trying to stay afloat, but there are also new long-term plans for the team. The new GM has been heard talking about moving the team to Old Bridge or Perth Amboy in the offseason.