Pharr Falcons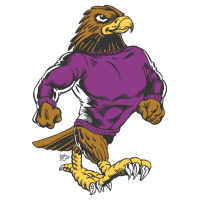 Team: Pharr Falcons
[ID #637]
Location: Pharr, TX (Southwest)
Owner: None
Rank: #253 - Rating: 111.60
Fan Mood: 98.26
Prestige: 34
Color: Purple & Gold
Team Notes:
• Apr 07 2038:
Jason Mays
was released.
• Mar 14 2038:
Tommy Hurley
was released.
• Jan 15 2038:
Mateo Castaneda
was selected to the national team of
Venezuela
.
• Nov 04 2037:
Gerald Tobias
was named the Rookie Pitcher of the Year.
• Nov 04 2037:
Stacy Curtis
was named the league MVP.
• Sep 12 2037:
Brad Griffin
was released.
• Aug 19 2037:
Sean Lombardo
was released.
• Jul 21 2037:
Ricky Reinhardt
was signed as a free agent.
• Jul 16 2037: Team relinquished by
repoman
.
• Jul 16 2037:
Tomás Vergara
was released.
League Record:
Wins: 69 Losses: 80 Pct: .463 Last10: 7-3 Streak: L1
Ave: 4.7 - 5.0 RS: 694 RA: 738 DIFF: -44
Cup:
Group 14
[0 | Eliminated]
Press Releases:
May 31 2032:
Pharr says goodbye to Mueller and hello to new owner
-
by fatpen on June 9th, 2017
On game date May 29 Pharr welcomed a new owner to help turn around their season around. Fatpen had this to say about his new job," our team has struggled a lot this season, besides a very talented roster. We made some great plays but weren't consistent. As the new proud owner of Pharr, I believe that if we can rally around each other and really push ourselves, we can make this a legendary year for the Pharr Falcons!" The powerful words have not seemed to sink in yet, as the falcons sit at the bottom of their division with a depressing 17-26 record. But with over 100 games left in the season, anything can happen!#falconPride!
Oct 24 2030:
Pharr bids farewell to veteran slugger Mueller
-
by Mesh77 on February 14th, 2017
After twelve seasons in Pharr and team records in at-bats, hits, doubles and runs scored, not to mention being second in career home runs and RBI, veteran second baseman Ryan Mueller announced his retirement after the Falcons last home game of the 2030 season.
"It's definitely emotional," said the veteran slugger, a seven-time All-Star, three-time All-League and one-time gold glove winner. "I hoped to just get a shot at the bigs, and to have played this long for such a great organisation as the Falcons has been a huge honor. I'm going home to California to grow oranges and lemons, but part of me will always belong to Texas."
Mueller becomes the sixth member of the Falcons Hall of Fame, and - like the others - had his #23 shirt retired by the ballclub.