Dayton Hawks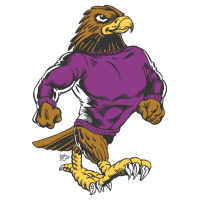 Team: Dayton Hawks
[ID #630]
Location: Dayton, OH (Central)
Owner: GullyFoyle

[since February 16th 2016 | last seen October 28th 2020]
Rank: #33 - Rating: 206.41
Fan Mood: 96.04
Prestige: 42
Color: Blue
Team Notes:
• Jul 21 2047:
Shi Woo Kim
was released.
• Mar 25 2047:
Shi Woo Kim
was signed as a free agent.
• Jan 15 2047:
Tevin Williams
was claimed off of waivers.
• Jan 15 2047:
Jaime Maldonado
was claimed off of waivers.
• Jan 15 2047:
Leonard Cahill
was inducted into the team Hall of Fame.
• Jan 15 2047:
Leonard Cahill
was released.
• Jan 15 2047:
Rick Masters
was released.
• Jan 15 2047:
Edgar Benavides
was released.
• Jan 15 2047:
Manuel Villarreal
was selected to the national team of
Mexico
.
• Jan 15 2047:
Mario Giuliani
was selected to the national team of
Italy
.
League Record:
Wins: 66 Losses: 61 Pct: .520 Last10: 1-9 Streak: L1
Ave: 4.1 - 3.9 RS: 519 RA: 497 DIFF: +22
Cup:
Group 22
[1 | Eliminated]
Press Releases:
Jul 26 2044:
Supernova explodes Hawks hitting record
-
by GullyFoyle on February 29th, 2020
A sunny summer day in Minnesota saw what everyone has been expecting for some time when Christian Casanova (Supernova to his adoring fans) broke the Hawks career hitting record by getting his 1846th hit. He added two more later in the 6-5 win.
This won't be his last record, he's close to numerous others, but for the 2029 6th round draft pick from Trujillo Alto, in Puerto Rico, its a very significant one, as the previous holder Louis Conte, made it to the club's Hall of Fame.
Apr 07 2042:
Esteban Rosa pitches no hitter
-
by GullyFoyle on August 30th, 2019
When Esteban Rosa was chosen in the 7th round of the 2032 draft it was with little fanfare. When he struggled through the Hawks' minors no one was sure if he would ever pitch in the major leagues.
His improvements upon being called up to AAA have continued since, though there was a blip last season as he struggled in his first season in division 2, but no one was expecting him to make Hawks history as he did last night.
Not only did he pitch the Hawks first shutout since 2038, but he pitched the first no hitter in Hawks history, walking three and striking out five.
Rosa, who has yet to appear in an all star game, was applauded off the field by members of both playing staffs, and received generous applause from the Burlington fans, as well as some loud acclaim from the few very excited Hawks fans who had made the trip to Iowa.
Apr 18 2039:
Visit of Atlantic City
-
by GullyFoyle on January 14th, 2019
Dayton Hawks management, following liaison with Dayton PD have laid on extra security for the upcoming visit of Atlantic City Boardwalkers and their "colorful" owner, the well known purveyor of adult entertainment Milo Metalbat.
Dayton Head of Security, Ivan Drago, said, "While its true there are no buffaloes in Dayton for him to headbutt, Metalbat's behavior is well known, and we're taking no chances."
Some have said the entire situation is simply a fit of pique after Hawks GM Gully Foyle was not offered a free massage when visiting Atlantic City but that is so far simply a rumor.
Nov 04 2038:
Hawks Dominate Gold Glove awards
-
by GullyFoyle on December 21st, 2018
The Hawks belief that their fielding is the best in the league has been backed up by the decision of the voters today to award four Hawks with Gold Gloves.
As expected second baseman Christian Casanova and short stop Leonard "The Cat" Cahill were among the winners and they were joined by outfielders Clay Saunders, a waiver pickup in 2037 and Carter Jung, the Hawks' second round pick in the 2031 draft.
All-league honors went to first baseman Terry Gorman and our third award winning outfielder "Fast" Eddie Williams. Williams also finished fourth in the MVP voting.
Nov 04 2035:
Fast Eddie wins Hawks' second ROTY award in a row.
-
by GullyFoyle on May 4th, 2018
Following Christian Casanova's success in 2034, Fast Eddie Williams was named 2035 Rookie of the Year. Williams was the only Hawks player to play in all 160 games. Among his highlights were 39 steals, and a decent batting average of 0.266.
No announcement came about likely cuts from the team, but it is almost certain there will be some as the Hawks would enter next season with a major league roster with an average age of almost 29 if no changes were made.