San Luis Obispo Turtles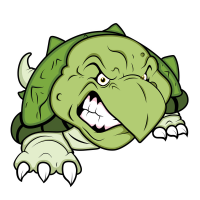 Team: San Luis Obispo Turtles
[ID #63]
Location: San Luis Obispo, CA (West)
Owner: Geech

[since January 12th 2014 | last seen February 22nd 2019]
Rank: #280 - Rating: 109.94
Fan Mood: 92.84
Prestige: 11
Color: Green
Team Notes:
• Nov 04 2038:
Quentin Canepa
was released.
• Nov 04 2038:
Haru Bando
was named the Rookie Pitcher of the Year.
• Jan 15 2038:
Seung Jang
was selected to the national team of
South Korea
.
• Jan 15 2038:
Stanley Wood
was released.
• Nov 04 2037:
Shōji Asaoka
was named the Rookie of the Year.
• Sep 14 2037:
Robert Morrison
was inducted into the team Hall of Fame.
• Aug 21 2037:
Harvey Lombardi
was inducted into the team Hall of Fame.
• Aug 09 2037:
Stanley Wood
was signed as a free agent.
• May 29 2037:
Ling Tian
was released.
• Mar 20 2037:
Quentin Canepa
was signed as a free agent.
League Record:
Wins: 58 Losses: 68 Pct: .460 Last10: 6-4 Streak: L1
Ave: 4.5 - 5.4 RS: 567 RA: 684 DIFF: -117
Cup:
Group 90
[0 | Eliminated]
Press Releases:
May 17 2034:
San Luis Obispo advance in Cup play!
-
by Geech on November 6th, 2017
The SLO Turtles are pleased to announce that they have advanced in the Cup for the first time under current ownership. The Turtles went 13-7 in the first round of Cup play, good for second in their group. The previous season in which they advanced was 2027, when they were known as the Sluggers. Geech became the team owner in the final months of the 2030 season.
Said manager Jack Harwood, "It's a real testament to how the team has developed and improved over the years. A lot of these young players have stepped forward to contribute in big ways."
The fans have flocked to San Luis Obispo Stadium during the cup games, and the players are excited about it. "We can't wait to take on the Grand Junction Jets!" declared first baseman Natale.
Nov 04 2032:
Turtles name VI.22 playoff MVP!
-
by Geech on July 20th, 2017
After winning the League VI.22 championship, the San Luis Obispo Turtles have selected Toshi Iwasa as their playoff series MVP! Toshi hit .429/.500/.905 during the series, with a team-leading 3 HR. He won two "player of the game" awards, also the most on the team.
Congratulations to Toshi and the rest of the Turtles on a successful conclusion to a great season!
Nov 04 2031:
Congratulations to the VI.22 RotY winners!
-
by Geech on May 5th, 2017
It's a Japanese youth invasion in San Louis Obispo! Japanese Players on the Turtles won both 2031 Rookie of the Year awards in League VI.22.
The position player Rookie of the Year winner is Toshi Iwasa. The Turtles' number one draft pick this year in 2031, Toshi came from Japan as a nearly fully-developed player and immediately became the team's starting DH. This right-handed batter hit .326/.428/.499 over more than 700 plate appearances. His fantastic approach at the plate allowed him to draw 110 walks compared to 95 strikeouts.
An honorable mention goes to the Turtle's third baseman Chris Wilkinson who came in third in the RotY voting. The Turtle's #3 draft pick from 2027, this RHB hit .289/.345/.485 over more than 600 PA.
The pitching Rookie of the Year winner is Tatsuki Yamazaki. Tatsuki was the number seven draft pick from 2025, and he broke into the majors in a big way with a 13-3 record and a 3.71 ERA over 133 1/3 innings pitched. This left-handed pitcher combines two dominant fastballs with a good curveball and a solid changeup.
Honorable mentions go to Matias Noriega and Shi Woo Jin, who were second and third in pitcher RotY voting. Matias was the Turtles' #2 draft pick in 2026, and the RHP went 9-6 with a 3.90 ERA in 129 1/3 innings. Shi was the Turtles' 10th round draft pick from 2030, and this RHP pitched effectively in relief this year, to the tune of a 2.60 ERA over 86 2/3 innings.
We're looking forward to watching all of these great young players contributing to the team in seasons to come!