North Las Vegas Octopuses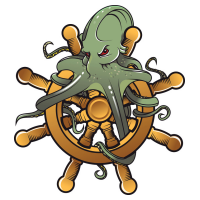 Team: North Las Vegas Octopuses
[ID #606]
Location: North Las Vegas, NV (West)
Owner: crazediamond

[since May 14th 2016 | last seen October 16th 2018]
Rank: #408 - Rating: 82.20
Fan Mood: 120.79
Prestige: 3
Color: Blue Pinstripes
Team Notes:
• Mar 02 2038:
Bruce Younger
was claimed off of waivers.
• Feb 19 2038:
Sung Jin Byun
was claimed off of waivers.
• Feb 05 2038:
Johnny Culver
was claimed off of waivers.
• Jan 15 2038:
Simon Fuchs
was selected to the national team of
Germany
.
• Jan 15 2038:
Bill Colbert
was released.
• Jan 15 2038:
Iván Correa
was released.
• Oct 28 2037:
Edgar Olson
was released.
• Feb 05 2037:
A.J. Donati
was claimed off of waivers.
• Jan 22 2037:
Luis Mejia
was claimed off of waivers.
• Jan 15 2037:
Julio Delgado
was released.
League Record:
Wins: 0 Losses: 0 Pct: .000 Last10: 0-0 Streak: -
Ave: 0.0 - 0.0 RS: 0 RA: 0 DIFF: 0
Cup:
Group 32
[0 | Still Alive]
Press Releases:
Oct 04 2030:
Armstrong Bender sets VI.20 career stolen base record
-
by crazediamond on February 9th, 2017
North Las Vegas congratulates Armstrong Bender on setting the VI.20 league career stolen base mark at 592.
Bender is a life long NLV player, having worked his way up through the minors before his promotion to the majors 7 seasons ago. In recognition of his major league service, including a rookie of the year award, and all star and all league honors at outfield and catcher, the Octopusses have inducted Bender into their hall of fame.
Fans should make a point to attend the remaining Octopus home games, as team owner crazediamond has mentioned that given Bender's advanced age and salary, he might not have much of a career left with North Las Vegas.
Jan 15 2028:
Sparks Aliens are on the move
-
by crazediamond on June 28th, 2016
Not content to simply dump "highly" paid, old, terrible players, the Sparks Aliens also dumped some moderately paid, old, bad players.
Considering the last place, -240 run differential from the 2027 season and that the free agent list is seemingly flush with better players with a lower salary, why the hell not.
Finally, giving up the destitution of Sparks for the less destitute environs of North Las Vega, the Aliens are now the Octopuses. Between now and opening day, the management is determined to come up with a pitching analogy for our mascot.