Hampton Isotopes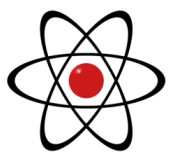 Team: Hampton Isotopes
[ID #564]
Location: Hampton, VA (Mid-Atlantic)
Owner: Reneverse

[since November 09th 2018 | last seen November 13th 2018]
Rank: #241 - Rating: 115.54
Fan Mood: 88.25
Prestige: 14
Color: Sunray
Team Notes:
• May 29 2038: Team acquired by
Reneverse
.
• May 29 2038:
Pedro Batista
was released.
• May 29 2038:
César Mercado
was released.
• May 29 2038:
Roberto Pérez
was signed as a free agent.
• May 03 2038:
Theo Ayers
was released.
• May 03 2038:
Erik Donahue
was signed as a free agent.
• Apr 07 2038:
Mario Gamez
was released.
• Apr 07 2038:
Kurt Sutton
was released.
• Apr 07 2038:
Harry Tyler
was signed as a free agent.
• Mar 25 2038: Team relinquished by
bobb
.
League Record:
Wins: 62 Losses: 95 Pct: .395 Last10: 3-7 Streak: L2
Ave: 5.0 - 6.0 RS: 788 RA: 941 DIFF: -153
Cup:
Group 64
[0 | Eliminated]
Press Releases:
Mar 20 2030:
2030 Hampton Isotopes Preview
-
by Slug5373 on December 18th, 2016
After another suprising season last year which catapulted the Isotopes into Division III, the Isotopes were on cloud 9. For the past two seasons, the Isotopes have advanced with fewer than 92 wins. How do we expect this season to turn out?
Offensively:
Hampton has a bit of an offensive problem: they have good depth of young talent, but they lack a road map of how to achieve offensive success. They are again relying on the 34 year old Xavier Lopez to be their offensive leader, but with the higher level of pitching and natural aging that may be a bit much to ask of the veteran. We expect another solid season from the star catcher, but don't be suprised to see a big drop in his numbers, particularly in the power department.
Art Neal will be the team's first basemen for the majority of the season. We expect a season similar to last season's. Good power numbers, a decent average, and a good OBP/OPS. He and veteran Art Di Carlo must pick up the slack for the aging Lopez. If Neal and Di Carlo succeed similarly to last season, Hampton should score enough runs to win some games. However, they will need offensive production elsewhere if they want to remain competitive and stay in Division III for another season. This is where Hampton's problem lies: they do not yet know where this production will arise. Hampton needs one or two of their youngsters to break out a big season and contribute some runs to the cause. Players such as Worrawut Srisati, Ruben Maldonado, Henry Bagley, Bruce Pennington, and Alvaro Izquierdo need to come up big if Hampton is to have a successful year.
To be clear, if the worst case happens and none of these players has a breakout season, it is not the end of the world for Hampton. They have a tremendous crop of five AAA hitters who may make a major league impact even this season, and most certainly by next season. It is fair to think that any of the five above may be gone by next season if they fail to perform this season to make room for the incoming talent.
In addition to the youngsters, Hampton must continue to get production from their middle infield. Batista had a very disappointing start to the year last season before picking it up in the second half. However, Sean Newton more than made up for Batista's offensive woes by surprisingly batting above .300 with some power too. If the middle infield can contribute some offense in addition to Neal, Lopez, and Di Carlo, Hampton will stay in division III barring a pitching meltdown.
Pitching:
Last season's pitching for Hampton was a similar situation as the offense this season. There were a lot of question marks and Hampton did not know exactly where they would receive production. Many of those questions were emphatically answered last season and we feel that Hampton has found some stability in their staff. They have a good balance of veterans, pitchers hitting their prime, and youngsters to make this an interesting group. We are most excited to see how Robin Pelligrini does in a starting role, one many never would have projected a season ago. Hampton's rotation may shift around during the season thanks to their starting depth based on who is hot, but we expect some consistency.
Look for closer Cruz Alcaraz to get back to his old self from two-three seasons ago and probably hit 35 saves bear minimum. The still young Kurt Sutton should have another good season as the setup guy, but he can step in for Alcaraz if he struggles similarly to last season, although we don't see that happening. Will Marini will start the season in the bullpen, and we expect him to have another good season no matter whether he's in the pen or in the rotation. Jim Capelli is an improving bullpen arm who may show real improvement this year and contribute valuable outs in the 6-7th innings this season. Another bullpen arm worth mentioning is Ernie Wilson; once the face of the Hampton pitching staff will start the season in the bullpen for the first time since his rookie season 10 years ago. It will be interesting to see if he experiences a large drop-off from last year's surprisingly strong season, or if he can contribute one more good campaign for his the Isotopes before retirement.
If Hampton has any pitching questions, it comes from their starting rotation. As mentioned earlier, Pelligrini will start regularly for the first time in his career. If he does not get the job done, we could very easily see him returning back to the bullpen in exchange for Hugh James, Ernie Wilson, or Will Marini. Cesar Mercado has now spent two full, frankly subpar seasons with the Isotopes. He has not completely failed, but he has certainly not lived up to the high expectations the 'Topes had for him yet. If Mercado can break out this season and Canales can deliver another good season, we see Hampton being very competitive. More questions that have to be answered for the Isotopes rotation includes is Marco Tejera ready for starting major league games. We do not feel he is quite ready yet and that there will be growing pains, but he could turn out to be the next Ernie Wilson. He had fair success in his rookie campaign a season ago and will given a big opportunity to show what he can do.
Finally, what the heck happened to Charles Wolfe? He was one of the most consistent members of the rotation going into last season, delivering seven straight seasons of an ERA of 4.60 or less coming in. He ended the season on the bench and a whopping 6.62 ERA. He think that his tenure in the rotation could be a last chance for Wolfe to return to his old form; if he does not come through, he may be looking for a new job quite soon. However, if he turns it around this season, expect him to be a mainstay in the rotation this season.
Season Prediction:
Hampton has proven critics wrong the past two seasons and suprised a lot of people with back to back division titles and a league championship. Logic tells us that Hampton will take a step back this season due to their large number of question marks in their lineup and starting rotation, but unlike years past, we will not overlook the Isotopes. We are boldly predicting a 3rd place finish and a 84-76 record. However, this prediction is based more on their recent surprising results than on pure analysis. Do not be surprised if Hampton is back in division IV next season; however, if recent history is any indicator, don't count out seeing the Isotopes in Division II next season, although that would be a long shot.
Jan 15 2030:
Former Face of the Franchise, Zach Simpson, Honorably Released
-
by Slug5373 on December 4th, 2016
Today marks the first time in over 15 years that "The Man" will not be an official member of the Hampton Isotpes. The aging Simpson was released by the Hampton Isotopes late Sunday night. "We had this day planned for quite some time," Slug5373 commented. "Zach and I decided last season that it would be his last with the Isotopes and he made the most of it. I know Zach is still looking around for a temporary team to join before he retires, and I just want to say that he is a winner, and you will get a winner if you sign him. It pains me to say that we just don't have room to hold onto him this season."
Simpson holds many team records: games played, hits, doubles, home runs, RBIs, runs scored, and OPS. He is the only player in organization history to win either an MVP or Cy Young award, he has by far the most all-star game appearances and all-league selections, is the only player in team history to top 1,000 runs scored and RBIs and 200 home runs. He was a member of four division winning teams, and one championship team.
However, perhaps more importantly than all of these numbers, "The Man" embodied the spirit of the Isotopes. He was a ferocious competitor, a model of consistency, a tremendous leader his teammates looked up to, and simply put, a winner. He will be sorely missed by teammates, fans, and the whole organization.
Thank you Zach Simpson for everything you've done. Time will pass, but there will only be one "The Man."
Oct 28 2029:
The Case for the Isotopes as an Up and Coming Team
-
by Slug5373 on November 29th, 2016
Three seasons ago, the Isotopes were in a troubling transition. The 'Topes knew they had a good farm, but when their aging stars finally collided with father time, their performance reflected it. After falling to division IV with a mediocre, but not horrible 77-83 record, Hampton dropped like a stone in 2026, winning just 60 games -- their worst in 16 years.
When Slug5373 took over the team, Hampton was a team that had been stuck in division V for 8 straight seasons. Thanks to a solid major league roster he inherited, they climbed all the way to division III and had 3 fairly successful seasons there. However, Hampton knew it wouldn't last. "We had a good ball-club, but with our aging stars and a big gap in minor league talent, we knew that there would be a drop-off. The question was how long and how severe would it be?" says Slug5373. That question was answered in 2027. The drop-off was severe, costing them two levels, but it was short-lived. In division V, Hampton produced a winning 86-74 record with a very young and inexperienced roster, good for second in their division. This took many by surprise; many were predicting another losing season and even a drop to the dreaded division VI, where Hampton has not been relegated to since the 2013 season eons ago.
This early success from the young talent was encouraging, but many still saw the team as a fluke. "Many people doubted us going into last season," says seasoned veteran Zach Simpson, who has been with the team through thick and thin over the years. "We knew that it was a relatively weak division last season and that we had a real chance to win [the division]. Most people thought we were at least another year away from realistically
competing
for a division title, let alone winning it."
The rest is history, the Isotopes, despite ending the season with a 10 game losing streak, still edged out Lombard by two games for a division title with just a 90-70 record. Then, they went on to win their first league championship in 15 years and the second in franchise history against Joilet.
Despite all this, many critics of the team felt that while the team had vastly improved the pitching staff, the offense would take a nose dive in division IV this season. They pointed to the 10 game losing streak to end the regular season last year that Hampton was a fluky team not ready to advance yet...
Boy, were they wrong.
Yes, Hampton is not the 1927 Yankees squad. They are not flashy and will not strike fear in opponents. There is no absolute superstar one can point to and say "That's the reason they are winning." Still Hampton won 92 games this season -- their first in division IV since their dismal 60 win season. Yes, perhaps they got a bit lucky there was no dominant team in the league this year, allowing them to snatch a league championship with just 92 wins. They just keep on being successful despite every "expert opinion." How does this team win?
The main reason the Hampton Isotopes win is this: there is no one thing you can point to for their success. This may sound like an odd proclamation, but lets look at numbers.
The league average for runs scored per game this season: 5.17
Hampton: 5.65
League ERA: 4.65
Hampton: 4.31
League Fielding Percentage: .9833
Hampton: .983
In all three of the main aspects of baseball, Hampton was average, or just above average. This means that they are a well-rounded baseball team that can beat you in many different ways. The bullpen has vastly improved, the starting rotation is decent, the offense is solid, and the defense is easily passable.
Another reason for their success is the obvious one: the young guys starting to hit their prime. Often times, it is not entirely certain how a young prospect will perform on the big stage. Some can be quite disappointing, and others can come out of nowhere and surprise you. This season, Hampton finally has a good idea of where these prospects stand in this spectrum. For example, it is becoming increasingly obvious that last season's disappointing campaign from Art Neal was a fluke. This year, he had a season very similar to his breakout 2027. Hampton now knows that they have a reliable first basemen for at least another 3-4 seasons. However, the best example of a surprise is Robin Pellegrini. -- Holy smokes, did he ever shock people this year. Pellegrini was a guy that Hampton took a humongous chance on. Pitchers with control issues very, very rarely get opportunities like he did. He had a mildly impressive 2027 season with a sub four ERA, but his FIP was well over five, indicating that he was very lucky. Then, all of a sudden his innings dried up last season and he pitched poorly in them on top of that. This year, sources confirmed that Pellegrini was within one or two bad performances of being cut for good. What happened next? Lo and behold: your bullpen pitcher of the year in perhaps the entire
league.
Pellegrini put up a sub two ERA season complete with five wins and no losses. Oh, and opponents managed just a .169 average against him. That's dominant.
But Pellegrini's story is applicable, albeit to a lesser extent, in many other Hampton members. Cruz Orozco has been given almost three full seasons to struggle at the majors, never with higher than a measly .227 average, and this year his expierence finally paid off with his first all-star appearance and far and away his best season. Orozco is one of the main reasons Hampton's run output this year exceeds last season's by 0.7 runs per game. Similar can be said for Pedro Batista, Cesar Casillas, Sean Newton, Kurt Sutton, Emelio Canales, and others. These players all have a key similarity which brings me to my next point: they all were developed during Hampton's fledgling seasons.
Many professional sporting teams will use the term "rebuilding" when they are losing a significant number of games simply to give fans hope for the future. However, in reality, "rebuilding" can often take ages to come to fruition and result in success. (Just ask 76ers fans) After hearing it for so long, it starts to sound like an excuse for a team's losing ways. This is where Hampton was different: after being demoted to division IV with a respectable 77-83 record due to bad luck, Hampton was not shy to come out and say they were beginning "rebuild mode." This caught many off guard for obvious reasons. Hampton had just had three very strong seasons at division III, having winning records in two of those and always being competitive. When Hampton began the 2026 season, many predicted that Hampton would immediately bounce back to division III. Of course, this was not to be, but why? How did Hampton drop off so significantly from 2025 to 2026? The answer is simple: Hampton was very truly in rebuilding mode. The very strong class of contributors on the field today were largely exposed and developed in the 2026-2027 seasons. Of course Hampton would lose more games playing these players. But did Hampton really have to blow up almost their entire roster to create opportunities for these prospects? The answer is no, they did not. BUT, this leads me to my point: the Isotopes know what they are doing. The roster at the time was aging. 2023 was the previous height of Hampton's success, where they won an impressive 94 games in their first season at division III. However, from then until 2026, the team slowly regressed. Management knew that they were living on borrowed time from such players as Santiago Mejia and Tyler Villa. They understood that sooner or later, their hand would be forced to develop the young guys.
They chose EXACTLY the right time.
Now, just three short years later, Hampton is going right back to division III. This is quite a remarkable feat when you think about it. It is rare to see a team just turn it around as quickly as the Isotopes did. There is a reason for that: the Isotopes are really good, and they haven't even hit their potential yet.
I believe that the 'Topes have a realistic shot within the next 3-4 seasons of advancing to division II. It probably will not be next year (But after the last two years of saying that, who knows?), but their farm system is still very strong and the strong pitching group will be in their prime. Hampton is on a mission of one day making it to the legends division. While that is probably still a
loooooong
way off, Hampton is most definitely on the right track. Hampton will definitely be competitive in division III next season, and the sky's the limit for this unrelenting group.
Mar 30 2028:
Isotopes 2028 Preview
-
by Slug5373 on July 20th, 2016
Evaluation of last season's preview:
Last season, we projected Hampton to go 79-81. We slightly underestimated the Isotopes as they went 86-74 in 2027. We also said that while Hampton had some great prospects coming up, they still had a lot of work to do to threaten for promotion. All in all, this seemed to be the case as Hampton never really challenged for promotion. However, Hampton was competitive throughout the season.
This season:
Hitting Preview (Starters in order of lineup):
Art Di Carlo:
In light of Ken Marsh's huge dropoff last season, breakout star Art Di Carlo will be batting in the lead-off role this season. Last season, he collected 200 hits with his first all-star appearance and all-league selection. This year, expect a similar season to last year with perhaps a slightly better stats. We think a .310 average and 10 home runs is a fair projection.
Zach Simpson:
Zach Simpson returns this year for his age 33 season in what may be his last go-round as a starter. Simpson's power numbers have noticably dropped off in the past two seasons, but he still had an excellent year last season. He batted "just" .295 (His lowest since 2020); however, he drew a career high 104 walks which aided his .396 on base percentage. He only hit 19 home runs, his lowest since his rookie season, but the 119 RBIs were the second highest single season total in his career. This season, we believe he will encounter another drop-off in his numbers. However, he is still Zach Simpson and he will have another successful season. Expect maybe a .285ish batting average, 15 home runs, and a .375 on base percentage. He has been Hampton's shining star for the past eight seasons and if this is his last season, we wish him all the best and thank him for all the magical moments he brought the Isotopes.
Xavier Lopez:
The catching dilemma Hampton found itself in about a season and a half ago seemed to finally be resolved last year, as Xavier Lopez received the majority of time behind the dish. His offensive output is very hard to question. Expect another productive season from the veteran with a .290 average and another 25-30 home run season and 100 RBIs.
Art Neal:
In the four spot in the lineup, budding star Art Neal will have control. Neal was one of the players that our projections from last season was incorrect. He said he would hit about .250 with 15 home runs. In the end, he batted .283 with 26 home runs in just 438 at bats -- pretty impressive. Expect another similar season except with a few more at bats, home runs, and RBIs. We predict a 30 HR, 100 RBI season for Neal.
Cruz Orozco:
Cruz Orozco was a little bit of a disappointment last season. He batted just .227 with a .309 on base percentage. However, the now four season experiment at 3rd base is not over yet. Orozco did improve every single important statistic last season including a 40 point jump in on base percentage and a 6 home run jump. Sure, it was a frustrating season for him, but we will say the same thing as last season -- do not give up on him yet. He is still just 26 years old. We expect Orozco to see major improvements in his numbers this year. We predict a .255ish average and 16-20 homers. This should be the season where Hampton starts to receive a return on their three long seasons of investing in him.
Cesar Casillas:
Cesar Casillas had an extremely frustrating season for the Isotopes last year. We said last season that he has had perhaps the most up and down career of anyone in franchise history. Last season just added to that tag. After having seemingly proven himself on a major league roster with a strong 2026 season in level IV, knocking .268 and 20 homers in just 467 at bats, last season, thanks to Pak's development plan in the outfield, Casillas was the odd man out. He received only just over 200 at bats during the season and saw all of his stats take a dive in a supposedly easier division. Now, this season, thanks to Ken Marsh's decline, now 29 year old Casillas will be a starter again this season. We believe that last season was a fluke and he will return to his 2026 form and have an ok season. 20 home runs and a .260 average seems to be a good guess.
Pedro Batista:
Everyone knew that Pedro Batista had a lot of work to do with his bat when he entered the big leagues. However, no one thought it would be as bad as it was last season. He batted just .209 with a .294 on base. However, on the bright side his numbers did improve near the end of the season. Perhaps that is a sign of improved hitting this season. The 26 year old still has room to improve his bat, but we expect a much improved season this year. We think that a .235 average and 15-20 home runs is a fair projection.
Seung Hyun Pak:
Seung Hyun Pak was another frustrating disappoinment for the Isotopes last season. His development stunted for no apparent reason last year. The once heralded prospect batted just .229 with just 2 homers and a pitiful .286 on base percentage. He will receive perhaps his last chance this season, but we think he will have to improve quite a bit this season to keep his job. We predict small improvements to his average, but not his power. A .240 average and 5 homers is a good starting point.
Sean Newton:
Finally, the pleasant surprise for the Isotopes from last season, Sean Newton, will bat ninth. The Isotopes got Newton from waivers among approximately 50 other teams who put in a claim. It was such a huge signing for Hampton because the Isotopes desperately needed a 2nd basemen for the future. A 2nd basemen was pretty far off in the Isotopes farm and Tyler Villa was not exactly an ideal choice. Newton's main strength was and is his glove, which is still improving at second base. He and Batista might be one of the greatest defensive middle infield duo in the entire game. Newton's weak area is his offensive game, but at age 24, he has plenty of time to iron out the wrinkles there. We project he will hit about .230 with a .295 on base percentage this season and with 7-10 homers. He will improve his bat over the course of this season though, so that is a positive for him.
Position Player Bench Guys:
Tomas Valdez:
The one time reliable outfielder and catcher for the Isotopes no longer really has a place in the lineup anymore. This is really a shame because he could still be a steady veteran bat in the lineup. He is better than his .234 average from last season indicates though. We expect him to be in a similar role as last season and to have improved numbers.
Martin Jaramillo:
By far the youngest player on the roster, Jaramillo was called up at just age 21 last season. He will be in a reserve role the entire season barring an injury or two. It is possible that he could be sent down to receive more playing time too. He may be a valuable piece in a few years for the Isotopes, but with Newton in front of him now, we don't see him ever becoming a legitimate contender to start.
Doug Preston:
Good teams typically have a reliable pinch-hitting power bat in their back pocket which they can call on occasion in a big moment. Preston is that guy. Last season, he thrived in his pinch-hitting role batting .328 in 92 at bats. He may not be that good this year, but he is the most reliable bat off of the bench for the Isotopes.
Ken Marsh:
Marsh is currently dualling Father Time for a little bit more time on a big league roster. He may still be valuable to the Isotopes and may even start a game now and then, but for the first time in his entire career, Marsh will be in a reserve role to start out.
Final Offensive Prediction:
Hampton's offense is lacking in some elements like speed and back-end pop. Similar to last year, the bottom three of Hampton's lineup will be one of the weaknesses. However, the young guys are improving and we expect marginal offensive improvements from last season.
Pitching Preview:
**To be continued 7/21**
Apr 10 2027:
Isotopes 2027 Preview
-
by Slug5373 on April 29th, 2016
Introduction:
As you already know, last season was among the worst in the history of the franchise, both emotionally and record-wise. Entering last season after narrowly being relegated to division IV, it was widely thought that Hampton would contend to move back into Division III, despite the introduction of new prospects into the lineup. Of course, literally everything blew up right in Hampton's face, finishing with their worst record in 17 years with just 60 wins, a last place finish, a relegation to division V, and exceptionally poor play of the highly regarded prospects, most notably
Su
.
This is a new season, however. While there is not as much optimism in Hampton as years past, there is optimism for this year's team, particularly with the long anticipated and needed pitching prospects.
Prospect Overviews:
There are five big name pitching prospects worth keeping an eye on this year, and all have at least 13 potential.
1.
Emilio Canales
-- Canales is the probably the highest regarded of the five. He is expected to slot right in as the third starter this season. He is projected to be the squad's ace as soon as next season if he progresses nicely this season. He is a pitcher that really does not have a weakness and collect some strikeouts. He was called up at the very end of last season and struggled mightily in his three starts. He looks to round that out this season.
2.
Cruz Alcaraz
-- Many were worried about Alcaraz's development for quite a while. As a matter of fact, he entered last season, at age 23, with an SI of just 64. However, he stuck around and shocked everyone with a gain of 22 SI in just 13 updates and a gain of 7 in just the last three updates. Now at 86 SI in just his age 24 season, he figures to develop fully and be a very solid control pitcher in either the pen or the rotation for years to come.
3.
Theo Ayers
-- See Alcaraz above. Ayers took almost the same route as Alcaraz did. At the beginning of last season, his age 23 season, he worried the organization with just 63 SI. But, just like Cruz, he has had significant progress over the past season and has developed into a relief pitcher that Hampton can trust in their bullpen this year, and could even sneak into the rotation in the coming years. He will be a very good pitcher for many years.
4.
Kurt Sutton
-- Well, Sutton is not exactly a prospect anymore as he already spent an entire season with Hampton. He struggled mightily at times last year posting an ERA of 5.71. But there is plenty of hope for the future. He improved as the season progressed and he posted a respectable sub 4.50 ERA over the final two months. And by the way, he is only 24. His biggest flaw, however, is his control. He walked 72 batters over just 112 innings last season. If he can consistently fire strikes, he can be unhittable with his 98+ MPH fastball and devastating curveball. But, if he is walking batters and leaving the ball over the middle of the plate, he will get hard. Look for this to be his breakout season in the back-end of the Isotopes pen.
5.
Robin Pellegrini
-- Normally, a team would be thrilled with a big league pitcher who is only 23, has 91 SI, and has 14 potential. However, the Isotopes are extremely worried about his control. If he can fire strikes, he can be very good though. Last season in triple-A, Pellegrini walked 47 hitters in 108 innings. While this may not sound great, this is what Pellegrini will have to do on the big league stage to be successful. He will be used as a right-handed specialist this season with his 3/4 delivery and 96 MPH fastball. Perhaps this will help boost his numbers a bit this season by facing more righties. Expect him to walk batters, but also expect Pellegrini to able to navigate his way through the jams via the strikeout. He should have an okay season in the pen and hopefully he will improve his control.
On the offensive side of the baseball, there is about as much excitement as last season with the addition of a few new faces this season. The difference between this year's crop and prior years is that these kids are almost sure to max out their skills, which is a good thing. They may not have the potential to be jaw-droppingly gifted with the bat, but they should do their job and do it well for years to come. The main prospects to keep an eye on this season include four players.
1. Min Jae On -- On is the only exception to the statement that all the prospects should finish development nicely. As a matter of fact, On is really only on the team as a filler player. A player who was once hailed as the best position player in the minor league system is now being relegated to the pine in what might be his only season with the big league team, unless something extraordinary happens from now until next season. "On is an incredibly gifted player, but has been an extreme disappointment for the organization because he has simply not developed the way we thought he would," states Slug5373. On, now 25, sits at just 82 SI and figures to gain next to nothing riding the bench this year. When asked why he would not receive much playing time, manager
Billy Richards
said that he had already made that mistake once with Su last season and that he would not make it again. On was not happy with the organization and requested his release. Slug5373 said that they would not at the moment due to roster constraints following the releasing of former shortstop
Leonard Gallagher
, but that it is "more than likely" in the future.
2.
Cruz Orozco
-- Like Kurt Sutton, Orozco has already spend a full season with the Isotopes and like Sutton, had a less than stellar 2026, batting just .220 with a .269 OBP. However, with his 12 SI improvement and a move down to division V, things are looking up for the Hampton third basemen. While his hitting has improved, do not expect a .300 batting average though. There is still plenty to be desired with his bat and power. But he is still learning and should improve even more this season. Do not give up on him.
3.
Pedro Batista
-- Batista is a quiet player who goes about his business and lets his play talk. Because of his lack of flash, he escaped a ton of notice from fans last year for his poor hitting display, similar to Orozco's output. The difference between he and Orozco is fielding. Batista will start at shortstop for years to come because of his tremendous fielding skills, which is what separates him from poor-fielding Leonard Gallagher. He is projected to end up being a similar hitter as Gallagher except he will not hit as many home runs, but will put the ball in play a bit more and walk a bit more. Anything he puts up above a .240 average and 10-15 homers is a plus for the Isotopes. Expect an improvement in his hitting stats thanks to his minor skill gains and relegation to division V, but like Orozco, don't depend on him to bat .300 with 20 home runs.
4.
Seung Hyun Pak
-- Pak is perhaps the most interesting hitting prospect in the system. After drafting the former Asian junior all-star, he was almost called up right away last season. He did not play much, but in his limited at bats he did bat .286. Going forward, he is not expected to start every single day this season, but he will get his at bats, and he will hit the ball, which is his strength. Pak's downside is that he will need a lot of work to become accustomed to the outfield. But once he does, he will become a very good outfielder. He has superb range and a plus arm in the outfield. With Hampton set at catcher for a while, Pak will be moved to the outfielder most likely for the remainder of his career. Expect a solid hitting output from Pak and some improvements over the course of the season, but he is not quite ready to be playing everyday.
Offensive Outlook: The bottom of Hampton's lineup is full of developing prospects and will struggle to consistently score runs, but the top of the lineup is full of veterans who can and will create runs. The leaders of the offense will be the now 32 year old aging star
Zach Simpson
, 31 year old catcher
Xavier Lopez
, 32 year old centerfielder
Ken Marsh
, and 27 year old leftfielder
Art Di Carlo
. Simpson is coming off his first season since his rookie year that he did not receive all-league honors. Still, the superstar veteran posted another solid campaign batting .297 with a .381 OBP and he maintained his streak of 20 home runs seasons by hitting exactly twenty. This season, with Santiago Mejia and Leonard Gallagher finally out of his way, Simpson can enter the DH slot which he has been needing for quite some time. He has never been a good fielder and has been a gaping hole in Hampton's corner outfield and first base for years. It seems this has finally been resolved. Expect him to have yet another signature .300, 25 HR, 100 RBI season. Xavier Lopez was added to the team last season as a desperate attempt at offense. There were critics of the signing, saying that $4.5 million dollars was far too much for a team that already had an established, and better fielding, catcher. That said, there was no denying Lopez's output. In just 427 at bats last year, he hit 25 home runs and drove in 85 runs to go along with a more than respectable .293 batting average. He was Hampton's most productive hitter last season and will be right there again this season with regular playing time. However, expect another situation similar to last year as Hampton will be hesitant to simply hand Lopez the catching spot when they also have home-grown
Tomas Valdez
behind him. While Valdez is not the hitter Lopez is, he does throw out runners at a higher clip, and is not a slouch offensively, hitting 24 dongs and batting .270 in his last full season in division III no less. Lopez will be the catcher Hampton relies on the most, but Valdez will certainly get at bats. Ken Marsh quietly put up arguably his best campaign by posting career highs in batting average, home runs, and runs scored despite Hampton's poor run scoring abilities last season. He earned his first all-league honors and his second all-star appearance. While Marsh no longer has the speed that allowed him to steal 15-20 bases in his younger years, he does still possess good enough speed to hit leadoff for Hampton. We project a bit of a regression towards his career norms this season, but he will still produce both offensively and defensively. Finally, Art Di Carlo is a still improving 27 year old that will be near the top of the Hampton lineup for the foreseeable future. This year, he will most likely bat second for his drafted team. Di Carlo probably needs to draw a few more walks as a two hitter than his 7.3% walk rate indicates from last season, but if he can do that, he will be a more than serviceable two hitter for Hampton. All signs are pointing up for Di Carlo as a perfect two hitter. He has a tremendous bat which is still improving, he rarely strikes out, and bats lefty, making it harder for opposing teams to pitch to the top of Hampton's lineup. Although his on base was only .321 a season ago, with his improving discipline and bat plus the easier pitching in division V, a .300+ batting average and .380+ OBP is out of the question. He will be an interesting player to watch this year to see if he can indeed have a break out year.
Other offensive players not mentioned above will now be discussed by position:
Catcher:
Tomas Valdez
-- Valdez was briefly mentioned above. He has been a solid catcher throughout his career and nothing will change this season. Although he does have Xavier Lopez in front of him on the depth chart, Billy Richards may find creative ways of slipping Valdez into the lineup, whether he DH's for a day or slides into the outfield on occasion, where Valdez is comfortable playing. Nonetheless, his at bats will be reduced to about the same level as last year or even less than that. On the plus side, expect consistent production and clutch hitting when he does play.
1st Base:
Art Neal
-- Neal is now the starting first basemen for Hampton. He will occasionally take a day off against lefties perhaps to allow Pak to get some at bats, but for the most part, he is the man at first base. He has rounded out into a very solid player who is still improving and has great power. After a dreadful start last season and briefly losing his starting spot, he picked up steam in the dog days and hit a power surge to conclude the year with a .252 average and 11 home runs. The end of the season for Neal was really one of the only bright spots for a dark season of player development. Expect him to receive about 450 at bats this season and to bat around .250 again with 13-18 home runs.
Doug Preston
-- There is not much to report on Preston. He is practically the same player as last year and his playing time is going to decrease even from last season thanks to Hampton's surplus of first basemen. However, Preston provides Hampton with a quality power bat off of the bench when Hampton really needs a home run. To conclude Preston, he has his time in the sun in his two full seasons a few years back. It is time to accept that he will not resume that roll again for the rest of his time with Hampton, although his spot on the roster is safe for the time being.
2nd base:
Tyler Villa
-- For a player meant to be a temporary pick-up a few seasons ago, Villa earned a permanent spot on the roster despite his high price tag. Villa always seemed to have someone is his way of starting. Last season it was Su, and two years ago it was Raul Cordero. But this year, at age 32, he will get basically all the playing time at second base this season because Hampton simply has no one else. It's not like Villa has performed badly, but last year's .250 average and 9 home runs in 250ish at bats was a tad disappointing. Expect Villa to be a serviceable hitter in the middle of the Hampton lineup who will not wow anyone, but will quietly do his job and will produce offensively. He will probably start next season too until Hampton gets reinforcements from the minors for second base, which is a season or two away.
Outfield:
Cesar Casillas
-- Casillas may have had the most up and down emotional ride of any prospect in the organization. He began as a prized prospect and was called up at 25. He only hit against lefties for the first 1 1/2 seasons and did not perform well in his first two seasons, batting .230 and .217 respectively. However, last season something clicked for Casillas just as he was running out of chances. He clobbered 20 home runs, 82 RBIs, and a .268 average in just over 500 plate appearances. In addition, his SI improved seven points last season to 108. At age 28, development may be a bit slower, but if Casillas can have another year where he gains 7 SI, he will be very near maxed out. Casillas will most likely never be a star player, but if he can hit like he did last season, it will be hard to keep him out of the lineup, especially in the coming declining years of Simpson and Marsh. This season, expect somewhere between a .240 and .270 average and 15-25 home runs.
Overall, Hampton's offensive will be a bit improved from last season, but the bottom three of the lineup specifically need some work.
Defensive/Pitching Outlook:
The exciting pitching prospects have already been discussed, and they really are the faces of the pitching staff. Why is that? Well, look no further than the pitching stats from last season's horrific staff. The lone bright spot was
Charles Wolfe
, who enjoyed by far the best season of his career and earning his first all-star appearance. He posted a career best 3.84 ERA in the process.
Besides Wolfe, it seems like every other pitcher on the staff forgot how to pitch, like there was a massive disease in the clubhouse. To save space, lets put it this way. Ernie Wilson, the once proud ace of the Hampton pitching staff, led the team in ERA besides Wolfe and Lee Herman, who is no longer with the Isotopes. The problem was that this ERA was a disturbing 4.97. On the bright side, this was improved from Wilson's inexplicable 5.51 bombshell he dropped two seasons ago. But for someone who was within three votes of a Cy Young award in 2022 and 15 away in 2023, he has completely forgotten how to pitch. The same happened for Hugh James, (especially) Hector Alvarado, Jose Casillas, and Juan Enriquez.
If the Isotopes want to go anywhere this season, they must get the pitching staff under control. Hampton
finally
got the pitching reinforcements they needed, but we project that it will be another rough season for the staff. It will be an improvement over last season, but that is not really saying much.
Overall season outlook:
We project Hampton to win many more than 60 games this season, but they will not be returning to division IV until at least next year. Projected record: 80-82.
Honestly, nothing is set in stone for Hampton this year. Many blame the poor record last year on the developing prospects and the poor pitching from the veterans. Both of these areas should be marginally improved this season. This added with division V competition should make for an interesting season. There are some who think that Hampton could make a run at the title, and there are others who see another collapse and Hampton returning to division VI for the first time in 14 seasons. We project a combination of these two views.
But, it is baseball, and funny things can happen in baseball. It is a long season; we'll see you on the other side.