Deadwood Ambulators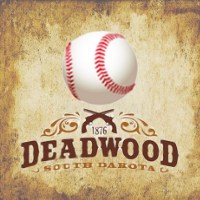 Team: Deadwood Ambulators
[ID #558]
Location: Deadwood, SD (Plains)
Owner: wickersty

[since May 11th 2017 | last seen October 21st 2018]
Rank: #416 - Rating: 80.53
Fan Mood: 97.33
Prestige: 7
Color: Gold
Team Notes:
• Feb 19 2038:
Daniel Castro
was claimed off of waivers.
• Feb 19 2038:
Taylor Bridges
was claimed off of waivers.
• Jan 15 2038:
Arnold Gordon
was released.
• Jan 15 2038:
Brant Renner
was hired as the new manager.
• Jan 15 2038:
Melvin Sayler
was fired as manager.
• Aug 29 2037:
Francisco Romero
was claimed off of waivers.
• Aug 25 2037:
Cameron Kemp
was claimed off of waivers.
• Aug 25 2037:
Terence Barber
was claimed off of waivers.
• Jul 13 2037:
Callum Welch
was signed as a free agent.
• Jul 02 2037:
Jerry Pepper
was claimed off of waivers.
League Record:
Wins: 0 Losses: 0 Pct: .000 Last10: 0-0 Streak: -
Ave: 0.0 - 0.0 RS: 0 RA: 0 DIFF: 0
Cup:
Group 16
[0 | Still Alive]
Press Releases:
Sep 10 2036:
"Mighty" Mateo Espinoza Promoted to Majors
-
by wickersty on July 5th, 2018
The Deadwood Ambulators have promoted
"Mighty" Mateo Espinoza
to the majors. The rookie has made admirable strides since being called up, slashing .302/.296/.509 over his first 50 at bats, earning a starting spot in the lineup.
Mar 14 2036:
Gavin Jones Promoted to the Majors
-
by wickersty on May 18th, 2018
Deadwood has announced that
Gavin Jones
has been promoted to the big leagues, after the scouting department declared him ready to make the jump. He'll be inheriting RF, moving
Roy Mason
to 1B and bumping
Hector Escalante
to backup OF/1B duties and a limited platoon role against lefties.
Mar 13 2036:
Deadwood Prepares for 2036 - Position Players
-
by wickersty on May 17th, 2018
The
Deadwood Ambulators
, fresh off a down-to-the-last-series survival in
League V.8
, are preparing to open 2036 with only a couple minor adjustments to the starting lineup.
Returning at DH is
Major "Muscles" Flynn
, the man to whom no one would give a chance, has blossomed into a star despite his low potential. Flynn, an All-Star as well, returns in 2036 as DH. Deadwood envisions his presence at DH for the long term future.
Returning at C is
Daniel McElroy
, the first real super-prospect of the modern Deadwood era. He has an elite arm at C, but his offensive capabilities remain to be shown. Ownership has expressed concern that his bat may not fully develop, but so long as he continues to catch 45-60%+ attempted steals, he will likely continue to be the starting C for Deadwood throughout his career.
Debuting at 1B is
Hector Escalante
, who is new to the starting lineup in 2036 and a bit of an underdeveloped recovery project. Ownership expects to use Escalante as the starting 1B for as long as he can preform offensively and show improvements, while also acting as the backup C for McElroy. He has shown impressive offense in very limited plate appearances in 2035, and his 2036 Spring Training has also caught the eye of ownership. If he fails to hit, he'll be relegated to backup catching duties.
Returning at 2B is
Marshall Adams
, although he expects to take most of his at bats against righty pitchers, as his L/R splits were pretty awful last season. Adams turned in an excellent 2035 season defensively.
Returning at 3B is
Marco Mesa
who has improved greatly after a mostly poor defensive season spent learning 3B on the fly. Towards the end of 2035, he was competent, and ownership expects him to soon begin showing prowess at 3B. Offensively, he continues to improve as well. Mesa, a former underdeveloped recovery project, has been rounding out rather decently, and has solidified his position as starting 3B for what is likely years to come.
Returning at SS is
Glenn Peters
, the soft hitting SS with occasional power. Against lefties he was more than sufficient, and ownership will accept his struggles against righties in exchange for his excellent glove and range at SS.
Returning at LF is
Roy Mason
, another former underdeveloped recovery project. Mason has quieted his doubters in LL5 and had a wonderful 2035 season. Despite his average range and weak arm, he returns to man LF.
Returning at CF is
Alex Contreras
, who is becoming a perennial All-Star and MVP and enjoyed a wonderful 2035 season.
Returning at RF is
Manuel De La Garza
, after splitting 2035 between 1B and the OF. De La Garza, a somewhat streaky hitter with some legitimate power, has won the hearts of Deadwood fans and ownership and will play exclusively in the OF in 2036. However, ownership has made it known that if he does not improve his ability to hit for average, his everyday job is not guaranteed.
As a 1B Backup/Platoon, in limited duty, is
Orlando Calderon
, who hit decently but does not have much to show defensively. With Flynn at the DH role for the next 8+ years, Calderon is essentially a platoon 1B and backup DH.
As a 2B Platoon, in limited duty, is
Victor Velasquez
. Velasquez, who has yet to truly prove what he's capable of offensively, is an ideal candidate as a backup for every infield and outfield position. Ownership would like to get him the at bats necessary to finish his development, hence the promotion to lefty platoon.
Bench
New to the club entirely is bench player
Ivan Gonzalez
, a grizzled veteran who provides a late inning pinch hit bat and the ability to serve as a backup in the outfield, in case of injuries.
Also on the bench, and equally gray haired, is
Peter Tucker
, who provides a decent bat off the bench and some sub-par but passable outfield skills in an emergency.
Mar 13 2036:
Deadwood Prepares for 2036 - Pitching Staff
-
by wickersty on May 17th, 2018
Deadwood Prepares for 2036 - Pitching Staff
The
Deadwood Ambulators
, fresh off a down-to-the-last-series survival in
League V.8
, are preparing to open 2036 with some minor adjustments in the starting rotation.
Lazaro Ledesma
has been named the club's opening day starter and ace, taking the mantle from
Brent Peters
, who has settled into the SP3 role in his age 32 season. While a little wild from time to time, Peters has shown that he can still be a middle of the rotation presence.
Eric Peterson
, a long time middle reliever, has been promoted to the starting rotation and will take the SP2 slot. In the latter parts of the 2035 campaign, Peterson showed an ability to provide quality start after quality start, albeit with limited innings per start.
The rest of the rotation is up for grabs at the moment, with underdeveloped recovery project
Guillermo Saenez
, 27 year old rookie
Joe Lawson
, and unproven
Garret Thomas
all vying for the SP4 and SP5 spots. The odd man out will surely remain as a sport starter and long reliever.
Jake Milam
,
Enrique Martin
,
Jon Gray
, and
Tommy Bower
return after excellent 2035 seasons to anchor the late-inning bullpen.
Young hopefuls
Rafael Hood
,
Curtis Barnett
, and
Hidetoshi Nagashima
have made the club as middle relievers. Ownership has very high expectations for Barnett, who has a chance to become a setup man if his season goes well.
Deadwood managed to avoid relegation in 2035 with a pitching staff that saw countless additions and subtractions throughout the season. In 2036, they are hopeful that a solidified and mostly proven staff will make more of a run at the division lead.
Sep 12 2034:
The McElroy Era Begins
-
by wickersty on December 8th, 2017
The
Deadwood Pioneers
are excited to announce that
Daniel "The Cannon" McElroy
has been called up to the big club and will be making his major league debut
Sat Dec 9th @ 2:00 pm
against
Arcadia
.
McElroy has long been a coveted prospect due to his abilities behind the plate as a catcher and his elite rated arm strength. Hit bat has been improving during his time in the minor leagues, and management feels he is ready to join the big club and finish his development at the major league level.
McElroy will assume all catching duties for the remainder of the season, as
Darrin Abbott
assumes the backup catcher role.
"We're excited about what McElroy can do for us," said team owner
wickersty
, "both in our 2034 postseason push and into the future."
Deadwood is currently leading the West in
LLVI.16
.