Deadwood Ambulators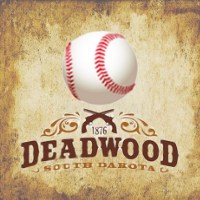 Team: Deadwood Ambulators
[ID #558]
Location: Deadwood, SD (Plains)
Owner: wickersty

[since May 11th 2017 | last seen January 26th 2020]
Rank: #451 - Rating: 78.36
Fan Mood: 113.69
Prestige: 9
Color: Gold
Team Notes:
• Feb 19 2044:
Tony Keane
was claimed off of waivers.
• Feb 19 2044:
Munenori Kobayashi
was claimed off of waivers.
• Feb 05 2044:
Fidel Cano
was claimed off of waivers.
• Jan 15 2044:
Major Flynn
was released.
• Jan 15 2044:
Lorenzo Solis
was selected to the national team of
Puerto Rico
.
• Jan 15 2044:
Laurens Van den Broek
was selected to the national team of
Netherlands
.
• Jan 15 2044:
Mathis De Backer
was selected to the national team of
Belgium
.
• Aug 19 2043:
Kendrick Shields
was hired as the new manager.
• Aug 19 2043:
Brant Renner
was fired as manager.
• Aug 19 2043:
Iwao Sakamoto
was signed as a free agent.
League Record:
Wins: 0 Losses: 0 Pct: .000 Last10: 0-0 Streak: -
Ave: 0.0 - 0.0 RS: 0 RA: 0 DIFF: 0
Cup:
Group 42
[0 | Still Alive]
Press Releases:
Jan 15 2042:
A Fresh, Young Approach in Deadwood
-
by wickersty on August 11th, 2019
Deadwood thought it had something a few seasons ago, as it made its first pushes out of LL6 and what it thought would be a climb up a few levels. But each time it made it into LL5 it would be smashed back down. The defense was never good enough. The pitching, never consistent enough. The offense, almost always underperforming.
Management cut many players before 2041 started that still could still play, but were old, somewhat expensive, and had no future in a team that needed to find a new identify and plan for a focused push out of the lowest level of Broken Bat. Most of these players are now on veteran teams throughout the leagues.
2041 was dedicated to teaching new players new positions, and finishing the development of guys that showed promise but were not ready. It was a lost season. Meanwhile, the 2042 edition of Deadwood finds a massive amount of changes and plenty of guys who might just be ready to make some things happen. The 2042 Deadwood team is also very R/L split focused. Nearly the entire lineup against RHP are lefties, and vice versa for LHP, and the manager has been instructed to pinch hit early and often to keep those L/R splits in our favor. Hopefully that will pay off in more consistent, good hitting.
Our pitching is still a little old, and the young guys are unproven and possibly will not be good enough. But many teams can say that.
Here are the 2042 Deadwood Ambulators:
DH
Major "Muscles" Flynn
is somehow still playing, although at 3 Speed he is essentially now running the bases backwards. He'll play against RHP.
Cameron "My Name is Alexander" Hamilton
will be facing all LHP. He has a proven bat and power and is in his prime. An interesting point to watch is whether his numbers force management to play him against RHP again.
C
Many seasons ago, Deadwood thought its future C for decades was going to be
Daniel McElroy
. However, while he showed occasional power, he could never really hit and could never really run the bases or steal. His arm is legendary, but that wasn't enough. McElroy has now officially lost his job as starting catcher, and will play out the rest of his career as a backup C with a cannon for an arm. New to Deadwood in 2042, playing against both LHP and RHP, is
Peter Hamel
. He is a rookie with plenty of development left, and the potential to hit well with power, despite striking out. His arm behind the plate is nothing compared to McElroy, but the change had to be made.
1B
Marlon Hampton
is a newcomer to Deadwood. He's got plenty of development left in him, but he figures to be a vacuum cleaner at 1B and provide some quality at bats. His 2042 will depend on how well he finishes his development.
"Ricky" Ricardo
has been languishing in Deadwood's minor leagues for several seasons. His build has always been promising, but his development has been slow and he has been getting too old to stand a chance at reaching his potential. This is his real rookie season, at 27 years old. An interesting point to watch is whether he ever puts it together this season, or winds up being cut before the All Star break, which would essentially award 1B to Hampton for both LHP and RHP. At this point, the odds are probably 50/50 that happens.
2B
Several seasons ago, Deadwood thought they stumbled on a diamond in
Shibata
. He is a beast in the field, and steals many bases. But he could not get on base enough, or hit enough, against RHP to really make management happy. Starting in 2042, he will play 2B only against LHP. Against RHP, Deadwood finds 2B as as a weak point. It will start the season with newcomer
Elliot Curran
, who may or may not hold onto his job, depending on how his final development goes and whether he produces too many errors at 2B. It's certainly possible that Shibata wins his full time 2B job back before the All Star Break.
3B
Lorenzo Solis
is one of Deadwood's primary shining new prospects making his debut in 2042. Management is banking a lot of its future hopes on him and a few other newly promoted players. Solis is expected to be a phenomenal 3B with a quality bat and occasionally power. Deadwood has their fingers crossed very tightly about his future. He will be playing against both LHP and RHP.
SS
Luis Ocampo
is the second of Deadwood's primary shining new prospects marking 2042 as is rookie season. Shortstop is a notoriously hard position to fill with quality defense and offense. Deadwood is truly hoping Ocampo can do both. He's got some development left to do, which may make him 27 or 28 before he hits is prime. That's unfortunate, but if he proves to be a quality SS we will take however many years we can get from him. He will play against both LHP and RHP.
LF
Deadwood had hoped to change its ways and enter 2042 with much more range in the Outfield. But that is proving difficult to do given current players and prospects. That said,
Johnny Holm
will play LF against LHP. It's his Rookie year and he strikes out too much and has some development left to do, but he could prove to be a quality bat with average range.
Darren Eastman
will take LF against RHP. He really doesn't have outfield range, but his bat and potential with his finishing development proves too valuable to ride the bench. So Eastman will take to the field and hopefully not allow too many hits into LF.
CF
Angel Peralta
has been a disappointment through and through for Deadwood, and at 28 years old, he may not have any more chances to develop. He's never reached his potential and the outlook on him surviving to the All Star Break are pretty low. However, he will have the opportunity to play CF against LHP until management decides he is a lost cause, which would be a tremendous disappointment.
Collazo
, who has been playing a subpar SS for several seasons in Deadwood, is now the CF against RHP. He has the range and arm to be out there, and his below average glove will do much less harm in the outfield. His bat is proven and he is loved in Deadwood.
RF
"Suzuki" Swift will be the RF against LHP in 2042. He has a little bit of development left in him, and his ability to hit and hit for power is still unknown. If he proves to be unable to produce, he will be cut before the All Star Break, despite his range and scouting report. Fingers are crossed on him.
Gavin Jones
, now a veteran in Deadwood, will be the RF against RHP. Jones' scouting report and ratings are great, and on paper he should be an elite hitter with power. He has never quite lived up to that expectation, but will continue to get the chance to do so, especially with his left handed bat. His range is subpar for the outfield, but there is nowhere else to play him in Deadwood and no one clearly better than him.
Pitching:
Ledesma
continues to be the ace of the Deadwood staff.
Shin
has finally reached the major leagues and has great upside and hope as the SP2.
Daniel Smith
, a proven above-average to good starter, will take the SP3 role.
De Backer
, a trash heap project that may or may not be a total bust, will be given the opportunity at SP4. And Mesngon, who took a beating last season while he finished his development, has a chance to be a decent starter at SP5.
In the pen will be quality veterans, nearing the end of their careers:
Tommy Bower
, who is likely Hall of Fame bound. He will be MR.
Nagashima
, who has not aged well and has lost his closer's job. He may not last to the All Star Break.
Barnett
, whose scouting report and ratings never matched his performance, has been relegated to being a righty specialist in an attempt to save his career.
Marin, who has been a wonderful reliever during his career in Deadwood, will take the SET role.
Finally, lefty Lorenzo Vera, whose development has gone very well, has been promoted to Closer and will be given a chance to keep that role. If he can't, he will become the primary SET man, making the rest of the bullpen that much stronger.
Odd Man Out:
Takeuchi
, who has no hitting comment but plenty of SI still to come ad high potential, has lost his position in the outfield and management has not decided what to do with him. There is no room currently on the major league roster for him, and he is parked at AAA until his future is figured out.
There are also no real prospects left in AAA who are nearing major league readiness. Unless the Waiver Wire produces upgrades, this will be the ream for the season and the Deadwood minor league system will now be entirely several seasons away from readiness.
Sep 10 2036:
"Mighty" Mateo Espinoza Promoted to Majors
-
by wickersty on July 5th, 2018
The Deadwood Ambulators have promoted
"Mighty" Mateo Espinoza
to the majors. The rookie has made admirable strides since being called up, slashing .302/.296/.509 over his first 50 at bats, earning a starting spot in the lineup.
Mar 14 2036:
Gavin Jones Promoted to the Majors
-
by wickersty on May 18th, 2018
Deadwood has announced that
Gavin Jones
has been promoted to the big leagues, after the scouting department declared him ready to make the jump. He'll be inheriting RF, moving
Roy Mason
to 1B and bumping
Hector Escalante
to backup OF/1B duties and a limited platoon role against lefties.
Mar 13 2036:
Deadwood Prepares for 2036 - Position Players
-
by wickersty on May 17th, 2018
The
Deadwood Ambulators
, fresh off a down-to-the-last-series survival in
League V.8
, are preparing to open 2036 with only a couple minor adjustments to the starting lineup.
Returning at DH is
Major "Muscles" Flynn
, the man to whom no one would give a chance, has blossomed into a star despite his low potential. Flynn, an All-Star as well, returns in 2036 as DH. Deadwood envisions his presence at DH for the long term future.
Returning at C is
Daniel McElroy
, the first real super-prospect of the modern Deadwood era. He has an elite arm at C, but his offensive capabilities remain to be shown. Ownership has expressed concern that his bat may not fully develop, but so long as he continues to catch 45-60%+ attempted steals, he will likely continue to be the starting C for Deadwood throughout his career.
Debuting at 1B is
Hector Escalante
, who is new to the starting lineup in 2036 and a bit of an underdeveloped recovery project. Ownership expects to use Escalante as the starting 1B for as long as he can preform offensively and show improvements, while also acting as the backup C for McElroy. He has shown impressive offense in very limited plate appearances in 2035, and his 2036 Spring Training has also caught the eye of ownership. If he fails to hit, he'll be relegated to backup catching duties.
Returning at 2B is
Marshall Adams
, although he expects to take most of his at bats against righty pitchers, as his L/R splits were pretty awful last season. Adams turned in an excellent 2035 season defensively.
Returning at 3B is
Marco Mesa
who has improved greatly after a mostly poor defensive season spent learning 3B on the fly. Towards the end of 2035, he was competent, and ownership expects him to soon begin showing prowess at 3B. Offensively, he continues to improve as well. Mesa, a former underdeveloped recovery project, has been rounding out rather decently, and has solidified his position as starting 3B for what is likely years to come.
Returning at SS is
Glenn Peters
, the soft hitting SS with occasional power. Against lefties he was more than sufficient, and ownership will accept his struggles against righties in exchange for his excellent glove and range at SS.
Returning at LF is
Roy Mason
, another former underdeveloped recovery project. Mason has quieted his doubters in LL5 and had a wonderful 2035 season. Despite his average range and weak arm, he returns to man LF.
Returning at CF is
Alex Contreras
, who is becoming a perennial All-Star and MVP and enjoyed a wonderful 2035 season.
Returning at RF is
Manuel De La Garza
, after splitting 2035 between 1B and the OF. De La Garza, a somewhat streaky hitter with some legitimate power, has won the hearts of Deadwood fans and ownership and will play exclusively in the OF in 2036. However, ownership has made it known that if he does not improve his ability to hit for average, his everyday job is not guaranteed.
As a 1B Backup/Platoon, in limited duty, is
Orlando Calderon
, who hit decently but does not have much to show defensively. With Flynn at the DH role for the next 8+ years, Calderon is essentially a platoon 1B and backup DH.
As a 2B Platoon, in limited duty, is
Victor Velasquez
. Velasquez, who has yet to truly prove what he's capable of offensively, is an ideal candidate as a backup for every infield and outfield position. Ownership would like to get him the at bats necessary to finish his development, hence the promotion to lefty platoon.
Bench
New to the club entirely is bench player
Ivan Gonzalez
, a grizzled veteran who provides a late inning pinch hit bat and the ability to serve as a backup in the outfield, in case of injuries.
Also on the bench, and equally gray haired, is
Peter Tucker
, who provides a decent bat off the bench and some sub-par but passable outfield skills in an emergency.
Mar 13 2036:
Deadwood Prepares for 2036 - Pitching Staff
-
by wickersty on May 17th, 2018
Deadwood Prepares for 2036 - Pitching Staff
The
Deadwood Ambulators
, fresh off a down-to-the-last-series survival in
League V.8
, are preparing to open 2036 with some minor adjustments in the starting rotation.
Lazaro Ledesma
has been named the club's opening day starter and ace, taking the mantle from
Brent Peters
, who has settled into the SP3 role in his age 32 season. While a little wild from time to time, Peters has shown that he can still be a middle of the rotation presence.
Eric Peterson
, a long time middle reliever, has been promoted to the starting rotation and will take the SP2 slot. In the latter parts of the 2035 campaign, Peterson showed an ability to provide quality start after quality start, albeit with limited innings per start.
The rest of the rotation is up for grabs at the moment, with underdeveloped recovery project
Guillermo Saenez
, 27 year old rookie
Joe Lawson
, and unproven
Garret Thomas
all vying for the SP4 and SP5 spots. The odd man out will surely remain as a sport starter and long reliever.
Jake Milam
,
Enrique Martin
,
Jon Gray
, and
Tommy Bower
return after excellent 2035 seasons to anchor the late-inning bullpen.
Young hopefuls
Rafael Hood
,
Curtis Barnett
, and
Hidetoshi Nagashima
have made the club as middle relievers. Ownership has very high expectations for Barnett, who has a chance to become a setup man if his season goes well.
Deadwood managed to avoid relegation in 2035 with a pitching staff that saw countless additions and subtractions throughout the season. In 2036, they are hopeful that a solidified and mostly proven staff will make more of a run at the division lead.