Mount Prospect Raiders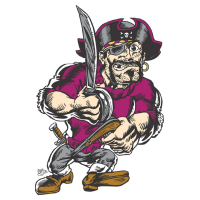 Team: Mount Prospect Raiders
[ID #541]
Location: Mount Prospect, IL (Central)
Owner: jclemen2

[since November 22nd 2016 | last seen December 18th 2018]
Rank: #205 - Rating: 125.40
Fan Mood: 107.61
Prestige: 2
Color: Sunray
Team Notes:
• Sep 26 2038:
Oscar Pruitt
was released.
• May 25 2038:
Juan Ortiz
was claimed off of waivers.
• May 17 2038:
Chuck Moody
was released.
• May 17 2038:
Myles Rudd
was released.
• May 10 2038:
Grant Hoffmann
was released.
• Mar 25 2038:
Benjamin Rees
was claimed off of waivers.
• Mar 25 2038:
Terry Driscoll
was released.
• Mar 08 2038:
Freddie Dunn
was claimed off of waivers.
• Mar 06 2038:
Francisco Noriega
was released.
• Feb 19 2038:
Robin Williams
was claimed off of waivers.
League Record:
Wins: 80 Losses: 80 Pct: .500 Last10: 6-4 Streak: L1
Ave: 5.4 - 5.4 RS: 861 RA: 867 DIFF: -6
Cup:
Group 37
[1 | Eliminated]
Press Releases:
Jun 25 2033:
Perfect Game for Raiders' Ace Vazquez
-
by jclemen2 on September 1st, 2017
On June 23rd Santiago Vazquez took the hill for the Mount Prospect Raiders in Intraleague play versus the Rapid City Vikings. Vazquez is the unquestioned ace for the Raiders and he was dominant in this start as he pitched a perfect game. His final stat line was 9 innings pitched, O hits, O walks, 7 strikeouts, and 0 errors for the team. He managed the perfect game on only 101 pitches. After this start he is 10-3 on the season with a 2.33 ERA, 1.051 WHIP, 94 Ks, 7 Complete games and 2 Shutouts. He leads the league in Wins, Innings pitched, Strike Outs, and WHIP, and is 2nd in ERA.
After the 5 game sweep on the road in Rapid City the Mount Prospect Raiders have taken an 11 game lead in their division with a 47-18 record.
http://brokenbat.org/game/2587092
Oct 12 2020:
Manager fired
-
by Olerud on December 20th, 2014
Longtime manager is reportedly let go and Roger Clarke has been hired as the new manager. Clarke has not coached since 2016 where he led the rebels to a last place finish in division VI. Roger Clarke has confirmed his hiring and says he's excited for the opportunity. "This team has never left division VI. A feat that is quite rare and ultimately I'd like to get this team to promote. It is not one season away but with some patience I think this team can turn things around.
Clarke's track record of a 30% win record in both the league and cup do not inspire confidence. This was probably more of a financial decision as former manager Gilberte was the third highest paid individual on the team at 1.9 million.
Oct 12 2020:
Massive team changes followed by redirection
-
by Olerud on December 20th, 2014
The team has been bought out and the new owners have taken major changes. Over half the team was dropped or sent down to the minors. Many free agents were signed giving the team a whole new look. A few big money contracts were signed as well. Not many just four and for a while the team had a winning record. However, the new team didn't inspire fans to show up and after the first economic update the contracts were not sustainable. Two of the big contracts were dropped and the team will have to wait until next year before revisiting a stratagem. Hopefully when the new season starts the team can find some free agents that will make up a winning record and hopefully when the team is not guaranteed a sixth place finish as they are now this late in the season the fans will show up.