Stillwater Stallions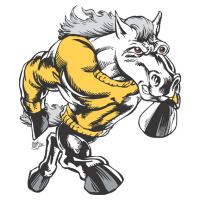 Team: Stillwater Stallions
[ID #465]
Location: Stillwater, OK (Plains)
Owner: sheish

[since April 30th 2016 | last seen August 19th 2018]
Rank: #508 - Rating: 66.57
Fan Mood: 106.53
Prestige: 11
Color: Sunray
Team Notes:
• Mar 04 2037:
Ray Gardner
was released.
• Feb 19 2037:
Diego Olmos
was claimed off of waivers.
• Feb 19 2037:
Dennis Vincent
was claimed off of waivers.
• Jan 15 2037:
Edgardo Cruz
was selected to the national team of
Nicaragua
.
• Jul 09 2036:
Tetsuharu Hoshino
was released.
• Jun 08 2036:
Greg Hoover
was released.
• Jun 04 2036:
Ray Gardner
was claimed off of waivers.
• May 31 2036:
Itsuki Hoshino
was claimed off of waivers.
• Mar 04 2036:
Edgar Gómes
was inducted into the team Hall of Fame.
• Mar 04 2036:
Edgar Gómes
was released.
League Record:
Wins: 19 Losses: 14 Pct: .576 Last10: 4-6 Streak: L1
Ave: 5.6 - 5.0 RS: 185 RA: 166 DIFF: +19
Cup:
Group 113
[0 | Eliminated]
Press Releases:
May 06 2032:
Injury bug sweeps Stillwater
-
by sheish on June 3rd, 2017
Veteran started Jerry Wells tore his labral and is due to miss around 4 to 5 of his starts.
Closer flamethrower Pedro Montejo injured his throwing hand and will miss the series against Feyetville.
Young catcher Barry Love had a slight problem with his calm and will sit the first game with Nelson taking over catching duties.
Unfortunately an injury to Dean Picco led to his release and the GM quickly brought in 3 free agent picthers to sure up the bullpen and rotation, after Brito had to go 7 IP giving 12 ER, causing STW to lose a cup game, due to bullpen overload and injury.
Also, 3 prospects were send packing from their minor league affiliates as the GM thought their build wasn't suited to what the ball club is looking for.
Aug 04 2031:
New Manager
-
by sheish on April 11th, 2017
Jack Harrison was recently fired by the Stallions citing poor management of pitchers.
Steve Schmitt was hired, with 7 years of high level experience, can hopefully improve pitching staff while developing the youngsters for future success.
Mar 30 2031:
2031 season preview
-
by sheish on March 8th, 2017
New season new theme for the Stallions this year. Two years ago, we wanted to push for promotion with many players including Gabe Mcginnis, Crespin Moran and Daniel Narvaerez in their prime. However now with an ageing roster we look to blodd new: Barry Love, Jose Gonzales have been promoted recently. This season they have been joined by 25 year olf Alfonso Madrigal and 23 year old Angelo Briton. Stallion fans can get to see the new generation in Stillwater whilst still seeing McGinnis make his HoF case; Edgar Gomes try and break his HR record and Crespin Moran go for Cy Young.
Sep 30 2030:
Edgar Gomes breaks Stallion record!
-
by sheish on February 8th, 2017
Despite STW's sub-par performances this season in the league - heading for relegation - Edgar Gomes has continued his breakout after last year and now has the most HR's hit in a hear by a Stallion: beating Herb Boyle's (Hall of Fame) 25 year old record of 37 HR's in a season. Will STW have its first ever 40 HR hitter? He still needs around 90 HR's to break Boyle's club record 269 HR's.
Mar 20 2030:
Season Previews
-
by sheish on December 19th, 2016
After promotion from VI.7 last season the Stallions improved their pitching staff by adding veterans - Pete Parks and Hyun Ki Yoo. The owner said,"These new additions can give us the experience to bridge the gap from our success now, with out best players at the end of their primes to the new era for the stallions in 3-5 years. In addition to that Jack Harrison was hired as the new manager in a bid to improve the defense of the stallions.