Stillwater Stallions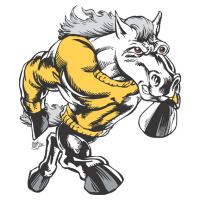 Team: Stillwater Stallions
[ID #465]
Location: Stillwater, OK (Plains)
Owner: sheish

[since April 30th 2016 | last seen December 16th 2018]
Rank: #219 - Rating: 121.19
Fan Mood: 122.64
Prestige: 12
Color: Sunray
Team Notes:
• Aug 02 2038:
Phil Whipple
was released.
• Aug 02 2038:
Mitsuo Raiku
was signed as a free agent.
• Jun 25 2038:
Martín Negri
was signed as a free agent.
• Jun 25 2038:
Ricky Clark
was released.
• Jun 04 2038:
Bernardo López
was signed as a free agent.
• May 17 2038:
Ángel Villarreal
was signed as a free agent.
• May 10 2038:
Tom McCauley
was released.
• May 06 2038:
Stefan Serra
was claimed off of waivers.
• May 03 2038:
Bart Wells
was released.
• May 03 2038:
Brad Duncan
was signed as a free agent.
League Record:
Wins: 86 Losses: 67 Pct: .562 Last10: 5-5 Streak: W4
Ave: 5.1 - 4.6 RS: 782 RA: 706 DIFF: +76
Cup:
Group 99
[1 | Eliminated]
Press Releases:
May 17 2038:
Cup Success
-
by sheish on November 6th, 2018
For the first time in the reign at the help of the Stallions, STW reached the knockout stage of the cup.
Led by Edgardo Cruz with the bat and Hajime Takagi, STW hope to cause more upsets in this miraculous run.
Nov 04 2037:
2037 Season End
-
by sheish on October 5th, 2018
What a fantastic season the STW Stallions had.
-Won the V1.7 East and 99 games in a season.
-Duran&Seward both receive MVP votes.
-Duran&Cruz get all-league. Seward gets absolutely
snubbed.
STW 2037 PlayerOTY - Pedro Duran
STW 2037 PitherOTY - Bernardo Prieto
STW 2017 ROTY - Steve Quinlan
STW 2037 SurpriseOTY - Ricky Clark (lockdown closer)
Sep 12 2037:
New Manager - Jason White
-
by sheish on September 21st, 2018
It is with sadness that Zach Mantovani had to be fired as Stallions manager this morning. Having led the lead to a 317-289 record over the rebuilding years is great, but it's time for the club to move on.
The Stallions are locked in a gripping pennant race in the East (only 1.5 games up). With that in mind the club have hired rooked manager Jason White. He puts us in a more win-now mode to lock down the pennant race and chase the elusive VI.7 championship and promosion to V
May 06 2032:
Injury bug sweeps Stillwater
-
by sheish on June 3rd, 2017
Veteran started Jerry Wells tore his labral and is due to miss around 4 to 5 of his starts.
Closer flamethrower Pedro Montejo injured his throwing hand and will miss the series against Feyetville.
Young catcher Barry Love had a slight problem with his calm and will sit the first game with Nelson taking over catching duties.
Unfortunately an injury to Dean Picco led to his release and the GM quickly brought in 3 free agent picthers to sure up the bullpen and rotation, after Brito had to go 7 IP giving 12 ER, causing STW to lose a cup game, due to bullpen overload and injury.
Also, 3 prospects were send packing from their minor league affiliates as the GM thought their build wasn't suited to what the ball club is looking for.
Aug 04 2031:
New Manager
-
by sheish on April 11th, 2017
Jack Harrison was recently fired by the Stallions citing poor management of pitchers.
Steve Schmitt was hired, with 7 years of high level experience, can hopefully improve pitching staff while developing the youngsters for future success.