Stillwater Stallions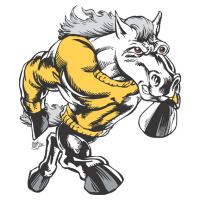 Team: Stillwater Stallions
[ID #465]
Location: Stillwater, OK (Plains)
Owner: sheish

[since April 30th 2016 | last seen August 14th 2019]
Rank: #272 - Rating: 107.22
Fan Mood: 90.00
Prestige: 12
Color: Sunray
Team Notes:
• Jan 15 2042:
Edgardo Cruz
was selected to the national team of
Nicaragua
.
• May 06 2041:
Pete Cook
was signed as a free agent.
• Mar 18 2041:
Randy Leone
was released.
• Mar 16 2041:
Richard Marino
was hired as the new manager.
• Mar 16 2041:
Scott Lauer
was fired as manager.
• Feb 19 2041:
Russ Hampton
was claimed off of waivers.
• Jan 22 2041:
Humberto Pineda
was claimed off of waivers.
• Jan 15 2041:
Ricardo Miranda
was claimed off of waivers.
• Jan 15 2041:
Scott Lauer
was hired as the new manager.
• Jan 15 2041:
Billy Capasso
was fired as manager.
League Record:
Wins: 0 Losses: 0 Pct: .000 Last10: 0-0 Streak: -
Ave: 0.0 - 0.0 RS: 0 RA: 0 DIFF: 0
Cup:
Group 50
[0 | Still Alive]
Press Releases:
Jan 27 2042:
My time has come to an end
-
by sheish on August 14th, 2019
After 16 years in charge of the Stallions the owner has decided to put the club up for sale.
It's been a great ride and thanks to all the other owners and good luck!
May 03 2039:
New Manager - John "Jack" Frost
-
by sheish on January 18th, 2019
After a disappointing 12-15 start to the season the Stallions regretfully decided to part ways with skipper Jason White. Despite successfully promoting the Stallions and keeping them in V.4 with a 126-95 record over 2 seasons, the Stallions management has decided to hire 13 year coach Mr Frost.
John Frost has won over 1000 games at above .500 ball in 13 seasons at 5 clubs in his career in many levels from LL1 to LL6. The Stallions can hope his expertise in pitching can help the club now, whilst his player development skills can keep the club successful in the long-term with 8 of 13 position player having graduated from minor league affiliates of the Stallions.
May 17 2038:
Cup Success
-
by sheish on November 6th, 2018
For the first time in the reign at the help of the Stallions, STW reached the knockout stage of the cup.
Led by Edgardo Cruz with the bat and Hajime Takagi, STW hope to cause more upsets in this miraculous run.
Nov 04 2037:
2037 Season End
-
by sheish on October 5th, 2018
What a fantastic season the STW Stallions had.
-Won the V1.7 East and 99 games in a season.
-Duran&Seward both receive MVP votes.
-Duran&Cruz get all-league. Seward gets absolutely
snubbed.
STW 2037 PlayerOTY - Pedro Duran
STW 2037 PitherOTY - Bernardo Prieto
STW 2017 ROTY - Steve Quinlan
STW 2037 SurpriseOTY - Ricky Clark (lockdown closer)
Sep 12 2037:
New Manager - Jason White
-
by sheish on September 21st, 2018
It is with sadness that Zach Mantovani had to be fired as Stallions manager this morning. Having led the lead to a 317-289 record over the rebuilding years is great, but it's time for the club to move on.
The Stallions are locked in a gripping pennant race in the East (only 1.5 games up). With that in mind the club have hired rooked manager Jason White. He puts us in a more win-now mode to lock down the pennant race and chase the elusive VI.7 championship and promosion to V