Anaheim Ducks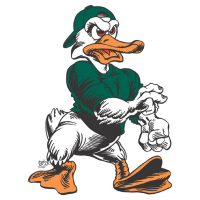 Team: Anaheim Ducks
[ID #445]
Location: Anaheim, CA (West)
Owner: None
Rank: #417 - Rating: 82.82
Fan Mood: 87.78
Prestige: 62
Color: Blue & Gold
Team Notes:
• Apr 07 2043:
Carlos Gallegos
was released.
• Apr 07 2043:
Sebastián Vargas
was signed as a free agent.
• Mar 14 2043:
Keandre Burton
was released.
• Oct 08 2042:
Carlos Cerda
was released.
• Sep 12 2042:
Timmy Rice
was released.
• Aug 19 2042:
Hilario Quinones
was released.
• Jul 21 2042:
Jay Howell
was released.
• Jul 21 2042:
Irwin Hull
was signed as a free agent.
• Jun 20 2042: Team relinquished by
isaac
.
• Jan 15 2042:
Nguyen Huynh
was selected to the national team of
Vietnam
.
League Record:
Wins: 32 Losses: 38 Pct: .457 Last10: 5-5 Streak: L2
Ave: 5.2 - 5.1 RS: 364 RA: 360 DIFF: +4
Cup:
Group 33
[0 | Eliminated]
Press Releases:
Oct 02 2040:
Ducks to the top
-
by HackPacks69 on May 15th, 2019
As of today the Anaheim Ducks have the best record in the v.22 league with 94 wins. As I said we would bring this team back to the top once again. I am super happy with how are team overall is doing. Hopefully we can bring a championship back to Anaheim once again.
HackPacks
Apr 03 2040:
Roster Moves
-
by HackPacks69 on March 28th, 2019
Today the Anaheim Ducks have drafted Anthony Beaver. He is a 17 year old SP who we think will help our team when his time comes. We are super excited to have him on our team. Welcome to Anaheim Anthony!!!
Aug 04 2039:
Roster Moves
-
by HackPacks69 on February 11th, 2019
Today the Anaheim Ducks have made 2 roster moves. Today we are announcing the signing of Haruto Usami, and have called up Tanner Oppenheigner from AAA. Haruto is someone who we have kept our eyes on if we needed any help at third base any time. We feel that he will have a positive impact and will show his true potential this year and the next years to come. He hasn't really had the chance to prove himself to other ball clubs and he will fit the need that we need. Tanner is 25 and we see a bright future for him and hope someday that he will become a big slugger for our team. For now he will be playing DH so that he can prove himself and next year if the need comes we will play him in the field. Welcome both to Anaheim
Jun 10 2039: -
by HackPacks69 on January 28th, 2019
Today the city of Anaheim and the Anaheim ducks have signed free agent Timmy rice 1B to a contract. He fits that immediate role at First base that we have been needing and brings a big bat to the lineup. Welcome Timmy and we hope you have a great rest of the season. Now the FUTURE..... Today we start a new beginning. We will remain a competitive team but if we need to sacrifice something that fits an immediate role then we will do it. We hope that with me being the new GM that WE the city of Anaheim will bring many championships here. We may not get there now but sometime in the near future we will be champions once again.