Mount Vernon Miners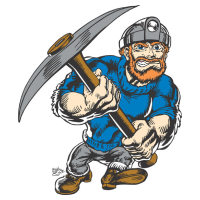 Team: Mount Vernon Miners
[ID #395]
Location: Mount Vernon, NY (Northeast)
Owner: azatsb

[since November 07th 2018 | last seen January 16th 2019]
Rank: #405 - Rating: 84.82
Fan Mood: 95.34
Prestige: 58
Color: Red & Black
Team Notes:
• Mar 04 2039:
Sachio Nakamura
was released.
• Mar 04 2039:
Chris Kirby
was released.
• Feb 19 2039:
Ken Beals
was released.
• Jan 15 2039:
Suparman Susanto
was selected to the national team of
Indonesia
.
• Aug 19 2038:
George Howells
was hired as the new manager.
• Aug 19 2038:
Barney Brady
was fired as manager.
• Aug 04 2038:
Hank Edwards
was released.
• Jul 23 2038:
Bernardo Perez
was signed as a free agent.
• Jul 21 2038:
Sachio Nakamura
was signed as a free agent.
• Jul 02 2038:
Barney Brady
was hired as the new manager.
League Record:
Wins: 16 Losses: 12 Pct: .571 Last10: 6-4 Streak: L2
Ave: 6.3 - 6.2 RS: 176 RA: 173 DIFF: +3
Cup:
Group 35
[0 | Still Alive]
Press Releases:
Feb 19 2039:
new year, new changes
-
by azatsb on December 28th, 2018
Last season did not go right for the Mount Vernon cubs, as they finished the season of in last place and we're demoted a league level. However, Mount Vernon is coming into this season with tons of changes including a new name. The formerly known Mount Vernon cubs are now the Mount Vernon Miners. Owner Alexander had this to say about the change, "Yeah, last season was a bitter pill to swallow. He had so much potential but we just didn't jump at our chances. This is a new year, a new league and a new team." The miners also had several of their veterans retire including Bobby Pasoda. "This is giong to be a good year." Said Alexander, lets just hope the Miners can capitalize.
Jul 02 2038:
New Manager
-
by azatsb on November 18th, 2018
The Mount Vernon were red hot. Now, they are in a hole that could cost them their season. The Mount Vernon Cubs have won just 3 of their last 15 games as they continually play the toughest teams in the league. However, in Today's press conference with owner Alexander Zuberov, he announced that he decided to release Jarrod Brown. Jarrod Brown finished this season off with the cubs with a 12-18 record, one that needs to be better should the Cubs ever want a shot at the playoffs as they are now 11 wins out of first. Resuming Jarrrods role is Barney Bradley. Only time will tell of Barney has what it takes to get this franchise back on it's feet and into the playoff race.
Jun 25 2038:
somethings not right
-
by azatsb on November 16th, 2018
The Cubs, coming off a hot streak have plummeted into a loosing streak loosing eight in a row dropping many to comebacks. Alexander had this to say, "I am just so shocked. I am giong to see what is giong wrong. We should have had lots of those games but we kept giving away our lead... Something will change. We're taking our day off to figure it out and hopefully go out tomorrow and get some wins."
Jun 15 2038:
Bauer Back!
-
by azatsb on November 14th, 2018
Yesterday Nolan Bauer was injured in their 5-3 loss. The is said to have been injured sliding into second. Anyway, Fernandez replaced him in the starting line up for the next 2 games and he played well. Here is what Nolan has to say, "Yeah, you know I'm planning on being able to be out there today. I feel great, yesterday's injury was NO big deal." Here is what Alexander had to say, "You know, it always scares you when someone on your team gets injured especially someone as skilled as Nolan. But, thankfully he's been cleared and he's ready to play in todays series!"
Jun 04 2038:
Wins!
-
by azatsb on November 10th, 2018
In today's second series with Alexander Zuberov has owner of the Mount Vernon Cubs, things went a LOT better! The Cubs won 2 of the 3 games played today against the Huntsville Titans. The team Alexander had formerly managed. They won the first game 5-2, lost the second after a close rally in the ninth after down 2-4, but gave up a walk-off homerun in the ninth to lose 4-5. In the last game, It ended in equally dramatic fashion except MV came out on top after a to be game winning rally in the top of the ninth to win 5-4 after Diaz's game winning three run homerun with two outs. Here is what Alexander had to say, "Everything went well today. I'm sad that we couldn't sweep the series but out boys played their hearts out. I also am really happy with how our new manager is doing things. He's got guts out there and a LOT of good things happened because of his decisions! We're only 6 wins out of the top spot in the division, so we're going to get out there tomorrow and see if we can keep it up!"