Saratoga Highlanders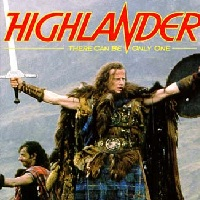 Team: Saratoga Highlanders
[ID #391]
Location: Saratoga, NY (Northeast)
Owner: SplatterMonkey

[since March 01st 2013 | last seen October 22nd 2017]
Rank: #353 - Rating: 91.63
Fan Mood: 107.60
Prestige: 17
Color: Red & Black
Team Notes:
• Mar 10 2034:
Elián Ortiz
was claimed off of waivers.
• Mar 10 2034:
Roberto Gomez
was claimed off of waivers.
• Jan 15 2034:
Wally Jenkins
was claimed off of waivers.
• Jan 15 2034:
Crespin Solis
was released.
• Jan 15 2034:
Randall Newton
was released.
• Jan 15 2034:
Rodney Jackson
was released.
• Nov 04 2033:
Scott Conti
was named the league MVP.
• Aug 06 2033:
Kyle Olsen
was signed as a free agent.
• Jun 25 2033:
Dylan Mooney
was claimed off of waivers.
• Jun 12 2033:
Jose Ramon
was signed as a free agent.
League Record:
Wins: 0 Losses: 0 Pct: .000 Last10: 0-0 Streak: -
Ave: 0.0 - 0.0 RS: 0 RA: 0 DIFF: 0
Cup:
Group 36
[0 | Still Alive]
Press Releases:
Jul 14 2033:
Professor Black Predicts the East All-Stars
-
by SplatterMonkey on September 6th, 2017
Stirred from his emotional reunion with his numerous estranged daughters, Saratoga Highlander "Professor" Black was asked to predict the roster for the East All-Star squad. He handed in the following on a crumpled napkin stained with brown mustard:
P - Crespin Solis (Saratoga Highlanders)
P - Daniel Langston (Saratoga Highlanders)
P - Jimmy Bonner (Greensville Warriors)
P - Jay Schafer (Arlington Angels)
P - Carmelo Suárez (North Empire Falls Pumas)
P - Noah Knowles (Columbia Pirates)
C - Roland Young (Saratoga Highlanders)
1B - Scott Conti (Saratoga Highlanders)
2B - Cruz Molina (Cherry Hill Patriots)
3B - Federico Navarro (Columbia Pirates)
SS - Nicolas Aragon (Saratoga Highlanders)
OF - Clyde McNair (Saratoga Highlanders)
OF - Rodney Jackson (Saratoga Highlanders)
OF - Nate Sheehan (Cherry Hill Patriots
BENCH - Jorge Ramirez (Saratoga Highlanders DH)
BENCH - Edward Steele (Arlington Angels 2B)
BENCH - Jamie Galvin (North Empire Falls C)
BENCH - Chris Boyd (Columbia Pirates SS)
BENCH - Justin Acker (Arlington Angels 1B)
BENCH - Chad Dyer (Greensville OF)
He predicts 8 Saratoga Highlanders will be All-Stars, which would usually seem crazy. But when the team is 30 games above .500 and has a 15 game lead at the break, it may actually be fitting. Good luck to the beasts in the East!
Nov 04 2032:
Highlander SS Aragon Lashes Out After Award Ceremony
-
by SplatterMonkey on July 21st, 2017
Despite his team ending the season under .500 and awaiting their regulation to Division VI, Highlander SS Nicolas "Puff" Aragon made waves with a rant after the league award ceremony.
Aragon was awarded the gold glove award after only committing 9 errors at short. It was his second Gold Glove - he actually won the gold glove in the OF as a rookie, after gunning down 17 base-runners. But his elation crashed when the All-League honor for SS was given to Virginia Beach Lancer Álvaro Ramos.
"[Ramos] ain't a shortstop," Aragon sniped, exhaling a suspicious plume of smoke. "You can put any stone-handed family embarrassment out there between third and second base, doesn't make 'em a shortstop."
While Ramos put together a fine offensive campaign, he did commit 29 errors in 129 games at the position. To Aragon, those defensive blemishes undo his modestly superior offensive production.
"Maybe if I had dogged it after some grounders, maybe if I was sleep walking out there in the field, maybe I would have a few more RBI," Aragon propositioned. "Sometimes taking pride in your glove doesn't get you the endorsements the bat does. So I hope Ramos enjoys his new Sprite deal, and chokes while obeying his thirst."
Highlander rookie Allan Yeung won the award for Rookie Pitcher of the Year, and was seen comforting his battery mate (catcher Roland Young) after he was not awarded a top-3 finish for Rookie Position Player. In a surprise announcement, 30 year-old journeyman rookie Randall Newton came in 2nd, despite having less than half of Young's plate appearances.
"Whoever votes on these awards needs to remember this is a living for us," the pink-eyed Aragon continued. "It shouldn't be a popular contest. Get some dudes who actually know the sport to vote on this stuff, not some cellar-dwelling children who've never even taken batting practice. I expect a formal apology."
Oct 24 2032:
Storybook Ending for a Sub-.500 Season
-
by SplatterMonkey on July 18th, 2017
It's in the books. While the race in the West was a two-team sprint to the finish, the Cambridge Isotopes have been yawning through the second half without a true challenger. But what's fun about discussing talented teams that tallied a hundred victories apiece? Let's talk about the very best team in the league (who is being relegated to division VI next season).
Compared to the other 3 teams facing regulation, Saratoga was a POWERHOUSE. While their season series tied at 5-5, the interleague rivalry with the repulsive Commerce City Night Bees reveals a clear winner: NO ONE. Sure, their run differential is a seemingly impossible -324 as they flirted with 110 defeats. Their roster of vastly discouraging post-hype prospects, undisciplined mashers, and clinically depressed pitchers was an atrocity. But they also have one of the rising stars in the game in journeyman reclamation project Otis Barkley, who will have at least one batting title to his name before he retires. With their young players gaining valuable experience and "Judas" Nash teaching them everything he knows about baseball and manipulating loved ones to unknowingly support his narcotics habit, the future is bright for them.
But the last game of the season was a pleasant one for Saratoga: With the tank called off and 5th place secured, "Professor" Black rolled out some veterans for their likely final games in a Highlanders uniform.
A week prior, living Hall of Famer "Hatchet" Clark crushed his 300th career homerun in an extra inning victory. With that milestone out of the way, Clark looked like his former Gold Glove self, chopping apart the opposition's hopes for infield hits with his reliable glove and quick instincts. After receiving a standing ovation, Clark was released immediately following the match.
No formal announcement on "Sparkplug" DiMarco, but rumors are float that the platoon lead-off hitter will be testing free agency for the first time. He had a productive season spelling the "Con Man" against lefties, but with a youth movement in full-effect, there may not be the at bats available to warrant his million-plus contract. With his base-stealing prowess slowed to a halt, at this point he's a tough out who works the count and has a snappy nickname that no longer applies. A decade ago I was a plucky, energetic heart-breaker too, so I'm not judging the dude.
Other Highlanders who could be on their way out include "Predator" Connell, who made a bid for a roster spot next season with a game-tying homer. There's also Josh Rogers, a flashy defender trapped in the body of a 36 year old has-been trying to trick everyone with a late-season resurgence. There's also Russell Macaluso, the right-handed bench bat who only 6% of the fans would recognize if he passed them on the street.
Change is coming in a major way, and their will be a new batch of rookies hoping to carve out a place on the roster for the coming rebuild. This season, rookies both delivered (Roland Young, Alan Yeung, and Jim Conway) and disappointed (Alberto Del Valle and Daniel Langston). Then there's Juan Flores - or "Johnny Flowers" as Commerce City manager "Judas" Nash calls him - who redefined failure by giving up 15 HR in 45 innings.
All in all, it was a fun half-season with some solid performances out of star SS "Puff" Aragon and new ace Crespin "Sun Boy" Solis. With "Hatchet" and "Golden" Lee Kelly no longer adding to their legacies in a Highlander uniform, it's time for some new careers to begin.
See y'all later. 2033 OR BUST.
- XOXO The Highlanders
Jul 14 2032:
Mid-Season Review from "Professor" Black
-
by SplatterMonkey on June 21st, 2017
"You don't need to tell me things are bad. They're worse than bad, they're crazy," barked Saratoga Highlander coach "Professor" Black at this morning's press conference.
"What are we talking about here? I had a child, couldn't be more than 22 years old, running some Yahoo blog, asking who from the team deserves to be in the All-Star game," he continued. "I'm looking at the standings and what I see is last place. Sure, we're not the 25-55 bums over in Commerce City, but where's the pride? Where's the fire? Where's the grit?"
Black shouted at the alarmed press, running through the excuses the team could use, including injuries to 2 of their top 3 pitchers, and poor production from rookies.
"At the end of the day, you have to make the pitch to get out of the inning," Black pleaded. "You have to drive that guy in from third. Our relievers are getting their
tits
lit out there. Our batters are having some sort of psychotic episode when there are two strikes. This season has been an unrelenting nightmare."
The general manager confirmed what the list of transactions has made perfectly clear: The Highlanders will be embracing a youth movement down in Division VI. Asked about his job security, Black shrugs.
"I'm not the puppet master pulling the strings," he dismisses. "If they want a hard-nosed SOB to teach these kids how to be
men
, then maybe they'll keep me around. If they want some babysitter to coddle them while they grow their first beards, I got better things to do. I have a few daughters out of wedlock I could reunite with."
Mar 20 2032:
"Professor" Black on the Clymer/Nash controversy
-
by SplatterMonkey on May 22nd, 2017
By this point the news has spread around the league: Commerce City Night Bee manager Kelly "Vinegar" Clymer, a notorious foul-mouthed malcontent, was removed of his duties by Roman "Judas" Nash, and admitted into the team's hall of fame in a transparent publicity ploy.
Nash did begin his career in the Highlander organization, where he quickly ascended the ranks with the unlikely career path of ball boy to team chauffeur to pitching masseur to regional scout to assistant of the general manager. In his wake, he left broken men and a cyclone of rumors about his back-stabbing nature.
The Highlanders sent a formal warning to the Night Bees, but they insisted Nash's instructional value was more important than clubhouse drama and hearsay. Will the Night Bees miss the antagonistic soliloquies of their former manager, who once poured a bottle of vinegar into a sleeping catcher's mouth after an extra inning loss? Only time well tell.