Saratoga Highlanders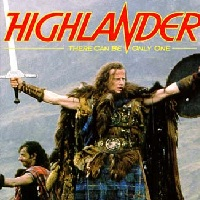 Team: Saratoga Highlanders
[ID #391]
Location: Saratoga, NY (Northeast)
Owner: SplatterMonkey

[since March 01st 2013 | last seen August 19th 2019]
Rank: #34 - Rating: 206.99
Fan Mood: 96.70
Prestige: 36
Color: Red & Black
Team Notes:
• Mar 01 2042:
Vicente Saldana
was released.
• Feb 19 2042:
Francisco Quintero
was signed as a free agent.
• Feb 19 2042:
Orlando Orellana
was signed as a free agent.
• Feb 05 2042:
Manuel Caraballo
was claimed off of waivers.
• Jan 15 2042:
Mauro Muniz
was released.
• Jan 15 2042:
Vicente Saldana
was claimed off of waivers.
• Nov 01 2041:
Daniel Rocha
was released.
• Nov 01 2041:
Randy Crawford
was released.
• Nov 01 2041:
Hilário Ruiz
was released.
• Aug 19 2041:
Hilário Ruiz
was signed as a free agent.
League Record:
Wins: 0 Losses: 0 Pct: .000 Last10: 0-0 Streak: -
Ave: 0.0 - 0.0 RS: 0 RA: 0 DIFF: 0
Cup:
Group 61
[0 | Still Alive]
Press Releases:
Jul 09 2041:
Beasts of the East: ALL-STAR PREDICTIONS
-
by SplatterMonkey on July 9th, 2019
Each season the Highlanders ask their manager to predict their conferences all-star selections. Whenever the manager is done recovering from some legendary bender or in divorce court, they oblige. Here are this year's predictions:
C - Roland Young, Saratoga Highlanders (and it's not even close)
1B - Egardo Nunez, Eden Prairie Wolves
2B - Dexter Welsh, Saratoga Highlanders (this position is STACKED btw)
3B - Rob Ferrari, Mehlville Panthers (another position with 3+ worthy players)
SS - Daniel Rocha, Saratoga Highlanders (most consistent of a weak lot)
OF - Cruz Ruiz, Eden Prairie Wolves
OF - Ignacio Orozco, Saratoga Highlanders
OF - Kendall Hoskins, Mehlville Panthers
UTIL - Kang Moy, Harrisonburg Hyrdogen (DH)
UTIL - Al Fennell, Brooklyn Rebels (1B)
UTIL - Hisao Sato, Harrisonburg Hydrogen (2B)
UTIL - Art McCartney, Harrisonburg Hyrdogen (3B)
UTIL - Leonard Watkins, Eden Prairie Wolves (3B) OR Connor Eddy, Eden Prairie Wolves (DH)
FINAL UTIL - Isagani Torres, Harrisonburg Hyrdogen (OF) OR Terry Eller, Saratoga Highlanders (OF)
P - Jerry Pappalardo, Harrisonburg Hydrogen (Ace of an historically bad group of All-Star starting pitchers)
P - Timothy Karlsen, Brooklyn Rebels
P - Oscar Rodriquez, Eden Prairie Wolves
P - Kamuela Mae, Mehlville Panthers
P - Taye Doby, Saratoga Highlanders
P - Clay Waters, Harrisonburg Hyrdogen
I mean, look at the ERAs of these starting pitchers - just like in MLB, Broken Bat is juicing the balls this year. Best of luck to the other teams in the East who are my comrades for a day!
Jul 07 2041:
Morgan Lynch: Ex-Highlander Manager "Professor" Black Weighs In
-
by SplatterMonkey on July 8th, 2019
A press release from the Farmington Hills Cardinals this week brought up the impending Clash of the Titans - a rare set of simultaneous inter-conference series between 1st, 2nd, and 3rd place teams. While the Highlanders will let the results of their series speak for themselves, they did reach out to ex-manager "Professor" Black about the history of former 1st round pick Morgan Lynch, currently a MVP candidate for the Cardinals.
"Back in 2028 it was my first year with the team, and league wins were at a premium," Black explains. "New division, with a move to the beautiful Saratoga race tracks in the franchise's future. Roster spots were carefully deliberated, and at the time of Lynch's selection I bemoaned bringing an all-bat no-glove 18 year old prospect on board. Because Highlander pitching hasn't been dominant since the team's golden era, we were looking for players who would fit a culture of slick fielding to bail out out mediocre mound talent.
"In retrospect," he continues, "we should have stashed the kid. His numbers speak for themselves. But so does his name, a mixture of massive financial conglomerates that prey on the sort of blue-collar fans that keep this sport alive. The interview didn't go well, I made a rash decision, and now he'd look pretty sweet batting third in our batting order.
"If I had to do it again we'd keep [Lynch]," Black summarizes. "The Highlander playing style has shifted in recent years to offense-first, and we've even benefited from the same short-sighted releases of talent who have become Hall of Fame contributors for us, like Scott "The Con Man" Conti. In the end, you win some, you lose some. And the Cardinals sure lost some during their last series."
Jul 02 2039:
The Night Bees Swarm into Saratoga
-
by SplatterMonkey on February 3rd, 2019
So the Battle of Saratoga is often declared one of the turning points of the Revolutionary War. That is, until, the Saratoga Highlanders developed a cross-conference feud with the Commerce City Night Bees. Here's a rundown of the history between these eccentric nemeses:
1) When intergalactic lunatic Alienfetus purchased the Parma Pirates and moved them from Ohio to Egg City, he alien-ated the fans still celebrating the team's first-place finish the year prior. The new owner plummeted the team into squalor with reckless spending on washed-up all-or-nothin' mashers and over the hill junkballers. While the Night Bees struggled in their first 4 seasons in Commerce City, the smug Highlanders enjoyed a first place finish and cruelly trolled Night Bee fans with statistics about the dwindling population of the American Honey Bee.
2) The teams were not in the same league again until 2032, when both team tanked to properly rebuild in Division VI. While the Highlanders were only 8 games under .500, the Night Bees lost a mind-melting 109 games. Their team OPS was .679. their team ERA was 5.21. MVP-candidate Otis "AT&T" Barkley was surrounded by absolute putrescence as Alienfetus rounded out the pathetic roster with morally bankrupt ex-employees of Commerce City's numerous sulfur-scented oil refineries. While the Commerce City payroll was low, the team's budget bloated as they paid for the legal fees of their dangerous roster.
3) In 2033, EVERYTHING CHANGED. Despite the Highlanders winning a league-leading 103 regular-season games, they lost in the finals. Meanwhile, the Night Bees took their Championship series in their own division and sent a box of fresh honey to Saratoga's manager in defiance.
4) 2035 - the frenemies meet again. This season is also called THE SEASON THAT WASN'T. For those who remember, this is one where 70% of the season was already played and had to be restarted. At the All-Star Break, the Night Bees were on pace for 110-120 wins. The Highlanders were treading water,in striking place of first place only after a well-timed win streak. When the Broken Bat gods tragically reset the season, the Highlanders were energized and seized the chance to rewrite history, much like white imperialists through the years. The Highlanders won the championship series against the Night Bees after racking up a dominant +205 run differential, but there's a huge asterisk on this trophy. Literally. Someone allegedly from the Night Bees front office broke into Professor Black's office and sloppily chiseled an asterisk into the gold base of the trophy.
5) The best revenge is a life well-lived, they say. The Night Bees demolished that BS phrase by making WINNING the best revenge. They captured a Division IV championship the very next season as the Highlanders slipped into mediocrity. Night Bee manager "Judas" Nash developed his cutting-edge modern bullpen technique around this time, and now every off-season each flamethrowing veteran pitcher with zero pitching (or self) control flock to Commerce City to revive their careers like it's some sort of payday pilgrimage.
TODAY: Both teams continue to win despite a huge amount of roster turnover. Gone are familiar faces like "Sunny" Raul Aleman and Scott "The Con Man" Conti. In their places, both teams have developed exciting young position players who will rack up runs for a decade to come. There have been Hall of Fame players that wore each team's jersey (Ivan "Hatchet" Clark and most recently the earlier-mentioned Barkley). The bad blood is mostly in the press, but you can never count out a brawl on the diamond with hot heads like Marv "May Day" Randall and Cameron "Badlands" Thomas in the lineup.
You can keep the Super Bowl: THIS SERIES is the sporting event of the day.
Apr 14 2039:
The "Law Man" released/snubbed from HOF
-
by SplatterMonkey on January 13th, 2019
Lawrence "Law Man" Alexander
was released after a tearful meeting with Highlanders management on Sunday. He leaves the team second all-time in Saves with 302, and a striking career BAA of .228.
But for some reason he's not eligible for the team's HOF, despite 8 seasons as the closer. Management are looking into the red-tape and rules, and will be challenging the omission.
In a press conference following his release he had a slew of controversial comments, noted below:
"I think I may be one of the last great closers alive. If you look to the success of our long-time foes the Commerce City Night Bees, there's the rise of a modern bullpen where middle relievers rack up vulture-wins for Cy Young consideration. Teams would rather abuse middle relievers than pay end-game bulldog top-dollar."
"I'll miss my team mates dearly. throwing to Roland Young for 7 of my 8 seasons was a treat, despite being adult-bullied for the first few campaigns. I'm just glad [recently released back-up catcher] Kurt Hall came aboard to take the heat off me. Young once covered Hall's car seats in honey and said the Night Bees must have done it. My heart goes out to whoever Young targets next."
"I was totally ripped off from All-Star and All-League honors numerous times. But look at those 2036 numbers and tell me I shouldn't have been given the key to the city. 0.71 ERA and a single blown save because I was tripping balls after Young spiked my Powerade with THC."
"Much love to the Saratoga fans and the rest of the 'pen. Go get 'em, motherlickers."
Jul 07 2038:
All-Star Predictions: East Division
-
by SplatterMonkey on November 19th, 2018
Saratoga Highlander "Professor" Black was asked to lend his clairvoyance once again, predicting the East Division all-stars ahead of this week's pageantry.
C - Roland "4Ever" Young, Saratoga
1B - Rodger Ahlberg, Saratoga
2B - Gerardo Rincon, Lakeland
3B - Hal Erickson, Jersey City
SS - Franklin Rucker, Cambridge
OF - Dean "The Beast Leonard", Cambridge
OF - Devin Norris, Cambridge
OF - Keiichi Miyamoto, Cambridge
BENCH - Eric Russo, Palm Bay
BENCH - Ignacio Saavedra, Lakeland
BENCH - Cristian Quintero, Bolingbrook
BENCH - Terry Eller, Saratoga
BENCH - Larry Blocker, Jersey City
BENCH - Zack Gage, Cambridge
P - Earl Hopson, Bolingbrook
P - Glenn "Ace" Henderson, Cambridge
P - Ramiro Gonzalez, Palm Bay
P - Walter Ferrari, Jersey City
P - Ren Muramatsu, Jersey City
P - "Lightning" Jay Norris, Cambridge