Bozeman Grizzlies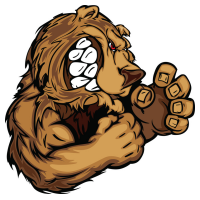 Team: Bozeman Grizzlies
[ID #389]
Location: Bozeman, MT (Mountain)
Owner: None
Rank: #645 - Rating: 43.27
Fan Mood: 99.83
Prestige: 5
Color: Brown & Yellow
Team Notes:
• Jul 21 2034:
Tevin Morris
was released.
• Jul 02 2034: Team relinquished by
JNeeley
.
• Oct 16 2033: Team acquired by
JNeeley
.
• May 03 2033:
Wayne Morrissey
was signed as a free agent.
• Apr 07 2033:
Darren Craig
was released.
• Apr 07 2033:
Nathan Clymer
was released.
• Apr 07 2033:
Louis Lynch
was signed as a free agent.
• Mar 14 2033:
Zack McKenzie
was released.
• Jan 15 2033:
Stefan Krüger
was selected to the national team of
Germany
.
• Nov 04 2032:
Shigeru Fujiguchi
was named the Rookie of the Year.
League Record:
Wins: 75 Losses: 79 Pct: .487 Last10: 4-6 Streak: L3
Ave: 4.5 - 4.7 RS: 690 RA: 729 DIFF: -39
Cup:
Group 19
[0 | Eliminated]
Press Releases:
Mar 04 2028:
Grizzlies Den
-
by chasclark16 on July 9th, 2016
Breaking news the team has been moved to Bozeman by the owner in hopes of reaching new people. The players and manager had a say in the move and after a poll this is where they wanted to go. This season should be fun and exciting and only time will tell if the move will work out.
Nov 04 2027:
Wolverine Update
-
by chasclark16 on June 27th, 2016
After finishing the season in 3rd place with a record of 77-83 the new owner thought it was time for there to be a change at the helm so he fired Eddie Stevens and brought his guy Ralph Faherty who is know for his excellent ability to teach the game. The team also unveiled their new color for the uniforms it is green. The place where the team plays has a new name as well it is Muskegon Park. The team will focus on teaching fundamentals of the game and going back to the basics.