Texarkana Twisters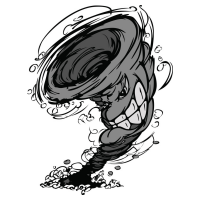 Team: Texarkana Twisters
[ID #37]
Location: Texarkana, TX (Southwest)
Owner: patborders

[since April 16th 2018 | last seen November 27th 2020]
Rank: #53 - Rating: 183.82
Fan Mood: 105.74
Prestige: 37
Color: Red & Gray
Team Notes:
• Mar 12 2048:
Eric Brady
was claimed off of waivers.
• Mar 08 2048:
Roberto Velarde
was claimed off of waivers.
• Feb 08 2048:
Marco Toledo
was released.
• Feb 05 2048:
Yasmani Perez
was claimed off of waivers.
• Feb 05 2048:
Bartolomé Ortíz
was claimed off of waivers.
• Jan 22 2048:
George Nichols
was claimed off of waivers.
• Jan 22 2048:
Javier Velasquez
was claimed off of waivers.
• Jan 22 2048:
Glen Crawford
was claimed off of waivers.
• Jan 15 2048:
Emilio Sandoval
was released.
• Jan 15 2048:
Ross Hays
was released.
League Record:
Wins: 0 Losses: 0 Pct: .000 Last10: 0-0 Streak: -
Ave: 0.0 - 0.0 RS: 0 RA: 0 DIFF: 0
Cup:
Group 13
[0 | Still Alive]
Press Releases:
Oct 16 2044:
Twisters moving on up
-
by patborders on March 22nd, 2020
The Texarkana Twisters secured promotion to Broken Bat's fourth division for the first time in club history last night. Sporting an incredible run differential of 200+, the team held off season long chases from both Surprise and Monterey on the backs of a fantastic young pitching staff and solid hitting from one through nine in the order. With an average major league age under 27, the future looks bright under that hot Texarkana Sun.
Apr 29 2043:
Hopper pitches no hitter
-
by patborders on November 21st, 2019
Congrats to our second year stud, John "Hawkeye" Hopper, who pitched an
11-strikeout no hitter
against Muskegon Heights yesterday. Hopper, named rookie pitcher of the year in 2042, allowed only two runners, one on an error, and one on an eighth inning walk. Hopper is part of an emerging core of youngsters that long-suffering Texarkana fans are hoping can finally propel the team up from the bottom division into a sustainable winner.
Oct 20 2038:
Twisters achieve promotion for first time!
-
by patborders on December 17th, 2018
The Texarkana Twisters clinched division VI.7 West this past weekend, achieving promotion for the first time since the club's founding as the Fort Worth Dragons in 2014. Three full seasons into the tenure of owner/GM Pat Borders, the aging squad will need a fair bit of retooling in the winter.
Asked whether next year's team will be built around youngsters coming up from the farm or a continued reliance on washed up major leaguers, Borders said, "We'll get a nice mix here."
Aug 19 2038:
Rangel throws no hitter in debut
-
by patborders on November 30th, 2018
In his first game as a Texarkana Twister, veteran Daniel Rangel a 116 pitch no hitter versus the Fayetteville Cubs. The effort must have taken a lot out of the 32-year-old, as he was immediately placed on the 5-day DL following the impressive outing.
The division leading Twisters signed the $4 million man to shore up the team's starting pitching in the wake of injuries to ace Justin Sell and youngster Sean Woods. After a poor showing in interleague play, Texarkana finds itself just two games ahead of the bot-led San Jose Bearcats going into the final stretch of games.