West Fargo Turtles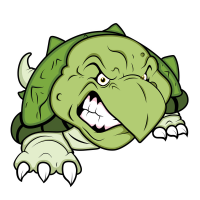 Team: West Fargo Turtles
[ID #363]
Location: West Fargo, ND (Plains)
Owner: timothy

[since March 18th 2020 | last seen June 05th 2020]
Rank: #555 - Rating: 65.30
Fan Mood: 102.14
Prestige: 9
Color: Green Pinstripes
Team Notes:
• Sep 30 2045:
Lanny Parry
was released.
• Sep 11 2045:
Pablo Ponce
was released.
• Aug 31 2045:
Manny Nolan
was signed as a free agent.
• Aug 25 2045:
Yoshitaka Endō
was claimed off of waivers.
• Aug 14 2045:
Lanny Parry
was signed as a free agent.
• Aug 14 2045:
Alberto Madrid
was released.
• Jul 16 2045:
Ji Hu Kwon
was signed as a free agent.
• Jul 09 2045:
Marco Gonzáles
was signed as a free agent.
• Jul 08 2045:
Ruben Avila
was signed as a free agent.
• Jul 07 2045:
Steve Reese
was claimed off of waivers.
League Record:
Wins: 77 Losses: 70 Pct: .524 Last10: 5-5 Streak: L2
Ave: 5.7 - 5.5 RS: 844 RA: 803 DIFF: +41
Cup:
Group 114
[0 | Eliminated]
Press Releases:
May 25 2045:
Do Turtles Make Waves?
-
by timothy on April 29th, 2020
This is the question on the mind of baseball fans in West Fargo this year as their beloved League VI.30 Western Division Turtles try out a new name, new look, and welcome some new players already making themselves into serious fan favorites!
Manager T.J. Kramer (he's new, too) is eager to move the team beyond last year's last place finish. "Yes," says T.J., "the LAST place finish was LAST year! Management has revamped the roster and we're ready to give the great people of West Fargo something great to root for."
The new arrivals to West Fargo include a phenom rookie...who is 31 years old! Min Soo An, the Turtles' DH, has a slash line of .338/.412/.524 through the first forty games of the season. In Cup play, he hit over .400 with seven home runs.
Two other new arrivals currently hitting over .300 are veteran outfielders Kenji Sato and Darren Doty. The modus operandi with the team's approach to offense, according to T.J., is this - "We hit up and down the lineup. If a guy is hitting seventh in the order, well, that's nothing to be ashamed of. Our guys in the bottom of the order should be driving in runners hitting ahead of them and setting the table for the order switching back around to the top."
Pitching has been a tougher nut for management to crack in the Turtles' 19-21 start to the season, but an influx of veterans is giving teams new looks out of the rotation and the bullpen. "All thirteen spots on the roster occupied and everyone's got a role where they're going to be able to contribute," says T.J.
Let's hope they contribute to a division winner in the near future!