Oceanside Grunts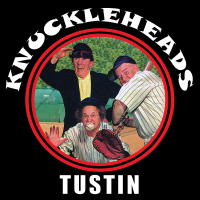 Team: Oceanside Grunts
[ID #354]
Location: Oceanside, CA (West)
Owner: DaveCool

[since February 28th 2015 | last seen January 22nd 2018]
Rank: #45 - Rating: 201.65
Fan Mood: 133.52
Prestige: 17
Color: Cardinal & Gold
Team Notes:
• May 03 2035:
Marcos Ontivaros
was signed as a free agent.
• Jan 15 2035:
Kazutaka Yoshii
was selected to the national team of
Japan
.
• Nov 04 2033:
Matías Leyva
was released.
• Nov 04 2033:
Andrés Zelaya
was named the league MVP.
• Jul 04 2033:
Takao Kouda
was released.
• May 31 2033:
Ray Blankenship
was released.
• Apr 18 2033:
Ray Blankenship
was signed as a free agent.
• Feb 19 2033:
Marco Mireles
was signed as a free agent.
• Nov 04 2032:
Alvin Hahn
was inducted into the team Hall of Fame.
• Nov 04 2032:
Alvin Hahn
was released.
League Record:
Wins: 21 Losses: 12 Pct: .636 Last10: 7-3 Streak: W2
Ave: 5.4 - 4.5 RS: 179 RA: 150 DIFF: +29
Cup:
Group 110
[1 | Still Alive]
Press Releases:
Jan 15 2032:
New Home
-
by DaveCool on May 7th, 2017
The Fishers Falcons have moved west...to Oceanside, CA. "We need a new attitude, so what better place for rebuilding a dominant team than on the doorstep of a USMC base?" team president, GM and colonel of cool DaveCool. "I still love the midwest, but we need a complete overhaul and change of scenery," Mr Cool went on to say. All we can say is that California will become "Cool"ifornia.
Jul 09 2031:
No-No Number 2
-
by DaveCool on April 4th, 2017
On July 6, Falcons pitcher Martin "Sheriff" Werner recorded his second career no-hitter. He allowed only two opponents to reach base while facing the minimum hitters as the walk resulted in a botched stolen base attempt and a ninth inning error was covered by a game-ending double play.
"In a season of rotten pitching, this is a positive sign. Hopefully the rest of the staff will take note," said the team president and GM Davecool. He also added: "The last time this happened, the team turned around, and we won the pennant."
We will see what the rest of the season holds.
Nov 04 2029:
The Stingrays Win!
-
by DaveCool on December 2nd, 2016
The Fishers Stingrays won the League Level VI.30 championship. True to his word, team owner, GM and cool dude Davecool gave his 1978 Corvette Stingray to a player. "As I was trying to decide to whom to give the car, the players had a meeting and sent their leaders: star hitter Alvin Hahn and ace pitcher "Sheriff" Werner to request that the car be awarded to Joltin' Joel Zhang for stepping aside midseason for the sake of the team. "That's a cool move," Mr. Cool replied. Joel Zhang received the car with gratitude and a word of congratulations to his former teammates.
Jul 09 2029:
Godspeed, Joltin' Joel
-
by DaveCool on November 1st, 2016
The Fishers Stingrays have announced that at the All-star break they will part ways with multiple-time all-star 3B "Joltin'" Joel Zhang. Team owner and president Dave Cool said,"This is a somber and un-cool day in the history of this franchise. He was one of the originals when I bought the franchise. He was my first full-season Rookie of the Year. He is just not performing and realizes that. He decided to 'take One for the team' and let someone else more productive have his spot."
Zhang won Rookie of the Year honors along with 3 all-star and all-league selections. He ranks among the franchise greats in BA, Runs, HR, and RBI along with a top-5 SLG.
Feb 15 2029:
Cool Move
-
by DaveCool on September 22nd, 2016
The Berwyn Bulls are now the Fishers Stingrays. After contending with Berwyn leaders about stadium issues and naming rights; DaveCool, owner and GM of the Berwyn Bulls moved the team to Fishers, IN. He plans to move the home offices there from nearby Marion.
He changed the mascot to Stingrays because it's not only a cool car, but also an awesome animal. "Our focus this season is on a championship, nothing less," said the constable of coolness Mr. Cool who went on to say: "I bought a 1978 Corvette Stingray to drive, but it is also an incentive. When we win the title, the team MVP gets the car."
He also settled the stadium naming rights issue by building one in Fishers and naming it himself. "What is a cooler name than the Cooliseum?" asked Mr. Cool.-- Maybe nothing, Dave. Maybe nothing.