Laredo Mules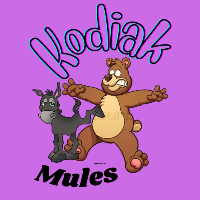 Team: Laredo Mules
[ID #327]
Location: Laredo, TX (Southwest)
Owner: Frankebasta

[since September 15th 2013 | last seen May 28th 2020]
Rank: #10 - Rating: 254.53
Fan Mood: 116.06
Prestige: 63
Color: Navy
Team Notes:
• Aug 25 2045:
Koji Takatsu
was claimed off of waivers.
• Jul 21 2045:
Pedro Blanco
was released.
• Jul 16 2045:
Mateo Ceja
was claimed off of waivers.
• Jul 06 2045:
Tracy Melton
was signed as a free agent.
• Jun 25 2045:
Truman Sutton
was claimed off of waivers.
• Jun 24 2045:
Chuck Russ
was released.
• Jun 12 2045:
Aaron Roman
was released.
• Jun 08 2045:
Chuck Russ
was claimed off of waivers.
• Jun 04 2045:
Aaron Roman
was claimed off of waivers.
• May 29 2045:
Ernie Evans
was released.
League Record:
Wins: 68 Losses: 58 Pct: .540 Last10: 6-4 Streak: W1
Ave: 4.4 - 4.4 RS: 558 RA: 556 DIFF: +2
Cup:
Group 44
[2 | Eliminated]
Press Releases:
Sep 26 2042:
Paris back in town
-
by Frankebasta on October 14th, 2019
Tickets ran out in Laredo for the
biggest home game
in years: locally disgraced former Mules' 2039 Legends Cy Young Winner
Bryan "Problem" Paris
, his salary now paid by Denver, coming to town to face the new star in town,
"Soylent, da hitters eater" Nelson Green
Mules fans went home happy after a convincing 4-1 win, SP Green winning the game and MVP honors with a complete game 1-run effort (9 men on base, 7Ks).
Even more satisfying for the home crowd, the Loss being credited to Paris (4 ERs in 7IP, 9 hits but 7 doubles!)
Mules getting closer to Staying in Legends for one more season!
In other news, fans are looking forward for the debut of the biggest prospect in team's history:
Jerry "World" Owen
, por16 SS, is expected to be called up any day now
Mar 04 2041:
So Long, Costy
-
by Frankebasta on June 2nd, 2019
Ownership, Management, Players, and sundry, all wish to extend their own, personal, BEST WISHES to
Jayson Costantini
for his future career as a Broken Bat manager.
He's been our skipper for 5 exciting seasons.
Ownership regrets to have to make this choice, but salary constrains forced parting ways with many of the Mules's stars, and Costy is only the latest one to go.
May 21 2037:
Jake Bender overwhelms Legends' Champions!
-
by Frankebasta on August 21st, 2018
2036 Cy Young Legends League Winner Jake Bender blanks the Legends Champions Missoula Polar Bears thwrowing a No Hitter!
Only 2 walks and one hit batter prevents the Perfect Game.
It is only the 3rd No Hitter in Laredo history.
But so much more prestigious!
Feb 19 2037:
World Classic Triumph
-
by Frankebasta on July 26th, 2018
Laredo Mules teammates, staff, and fans are very proud of "King" Min Jae Kim success with South Korea in the World Classic 2037.
As Korea SP1 and lowest ERA among starting pitchers, Kim well deserves this accomplishment.
Laredo Mules franchise seizes the opportunity to remember New Ring of Honor inductee Gabriel "Stepi" Stephens success as SP1 of the World Classic 2031 U.S.A. team.
Twice in 6 seasons!
Attaboys!
Oct 20 2035:
Laredo allowed to join Legends League once more
-
by Frankebasta on April 29th, 2018
For the second time in their history, after 14 season from their only appearance in Legends in 2021, 2035 has been THE YEAR in Laredo!
The Mules got on top of competition to finally rejoin the top dogs.
Let's see how long it will last this time.