Eagan Turtles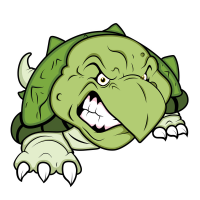 Team: Eagan Turtles
[ID #305]
Location: Eagan, MN (Midwest)
Owner: None
Rank: #240 - Rating: 115.24
Fan Mood: 126.23
Prestige: 9
Color: Black & Neon Green
Team Notes:
• Jun 25 2043:
Braydon Payne
was signed as a free agent.
• May 03 2043:
Toni Rivas
was released.
• Apr 07 2043:
Howard Ricci
was signed as a free agent.
• Mar 14 2043:
Leonardo Benítez
was released.
• Mar 14 2043:
Doug Bergmann
was released.
• Jan 15 2043:
Miguel Torres
was selected to the national team of
Guam
.
• May 29 2042:
Al Estes
was released.
• May 06 2042: Team relinquished by
Yoop60
.
• Jan 15 2042:
Kieran Hunt
was selected to the national team of
New Zealand
.
• Jan 15 2042:
Miguel Torres
was selected to the national team of
Guam
.
League Record:
Wins: 49 Losses: 26 Pct: .653 Last10: 7-3 Streak: W2
Ave: 5.7 - 4.6 RS: 430 RA: 344 DIFF: +86
Cup:
Group 98
[0 | Eliminated]
Press Releases:
Jul 07 2041:
Pitching Ineptitiude
-
by Yoop60 on July 7th, 2019
The Eagan pitching staff has given up 75 runs in the past 9 games. That is an 8.3 average, and no game fewer than 6. The offense has thankfully managed to snag 3 wins.
The latest futility...
We give up a 6-4 lead which leads us to the bottom of the 9th, tie game. Our reliever gives up a single and double while getting one out. This is followed by an intentional walk. Next comes a pitching change. Our next reliever walks in the game winning run.
Apr 11 2034:
Foxes Allow Perfect Game to show how meaningless and pointless the Cup system is
-
by L1011Widebody on October 28th, 2017
If you are a loyal follower of the Foxes, you will note that recently, they put out the worst possible lineups that Team Owner
L1011-Widebody
could think of, because he thinks the Cup games are dumb and interfere with the regular gameplay.
Those seeds bore fruit, when
on April 9th, 2034,
,
http://brokenbat.org/game/2693149
the Anchorage Foxes tanked so hard they intentionally gave away a perfect game to the Jefferson Bulls
http://brokenbat.org/team/367
.
The strategy of putting out the worst possible players because Cup games are stupid and pointless, could not have paid off more heavily for team owner
L-1011Widebody
. "If we play bad enough, we'll finish dead last," he was quoted to say. "I mean, if the Arizona Coyotes can do it in reality, we should be able to out-fox them and do the same, right?"
"I don't really know what to say," winning pitcher for Jefferson, Joaquín Rosario, said. "I mean, it was kind of like batting practice or something. It was obvious those players were not at all interested in this game, so I just threw whatever."
The Foxes swung at whatever they liked. "I mean, I didn't even leave the batter's box when I popped up to short in the top of the third. I was like, 'hey, look, up in the sky, it's a Byrd, it's a plane!" Byrd's quote was incomplete, as a team of lawyers rapidly descended upon him before he could violate any copyright laws.
"I think I may have been something of a distraction for his at-bat, really," Future Hall of Famer Dustin Panucci said. "I mean, I didn't know I was supposed to be batting yet. I was making a sammich, you know, Panucci's Bakery has a great sound to it." Dustin was quite enthusiastic about his sandwich artistry. "When coach said it was time to let us on the field to bat, I thought, hey, lettuce, that is a great addition to a sandwich. Has anyone thought of that before?"
Dustin Panucci then walked up to the plate, holding a sammich in hand, which caused quite the confusion on the opposing team's side. Even Jeffersonville Bull's player Corey 'The Chosen One' Hamm, the likeable and really quite good player was unable to come to a solution. Eventually, the Foxes batting coach, Enrico Palazzo, came to the rescue.
"Surely you would have better luck swinging a bat, instead of a sammich?" Palazzo said, offering Dustin a bat.
This seemed to placate Dustin. "Okay. I'll have Hamm on the fly with this stick."
He then struck out.
The lone run on the board was scored dutifully in the first inning, and from then on it didn't seem like either team really wanted to give a damn.
"They didn't really seem like they were trying very hard either, eh," Canadian manager of the Foxes, Ryan Mills was as polite as ever. "It was just kinda fun to see the kids out there, dontch'a know. Let them play around and such," he said. "I mean, Tuck out there at short-stop, he was kind enough to hold my double-double when I had a bit of a disagreement with the umpire on a call. He's a good kid, eh."
When it was pointed out that this entire project required re-arranging and disrupting the entire Anchorage farm team system, repeatedly, Team Owner L-1011Widebody was not that disturbed.
"Farm system? I'm not sure that's a concern, I mean, I don't know how to operate the farms we do have. Have you ever seen a fox work a farm? We don't, we don't know how to. I don't know a farm team works, do they raise chickens? I would like some chicken right now," L-1011Widebody said, while eating some tasty fried chicken from the colonel.
"I am just pleased to see the game responds to my tactics, even if they are unusual," L-1011Widebody said, ushering the reporter out the door who is writing anyway? "Some people say I am crazy. Crazy like a... what's that four-legged predator animal, runs around, steals chickens... nevermind. Anyway, you kids get off my lawn," he said, slamming the door in my face.
It peeked open just a touch moments later. "And don't call me Shirley," he said, referencing a really overlong punchline that how could he have even heard it anyway...
Mar 23 2034:
Foxes Put Out Worst Possible Lineup For Cup Games
-
by L1011Widebody on October 23rd, 2017
In a stunning display of disregard for baseballity, team owner of the Anchorage Foxes
L1011Widebody
produced not only lineups that included multiple minor league prospects, as well as some hasbeens, but some from leagues otherwise-unheard of, like the Virginia Unified League of Professional Independent National Enterprise.
When asked for comment on the purpose of playing Cup games, Team Owner L1011-Widebody said, "I really don't get the point of it. It sort of annoys me. Games that are not played for any reason? So may as well let the kits play, or something."
Manager Ryan Mills was as average as he is Canadian. "Well I say let the kids play, eh, they're not gonna hurt anyone. I hope. That'd be just awful. When does hockey season start?" he asked, sipping from a Double-Double.
There are rumours that the Foxes might move to Miami. Former team owner Rachel Vulps was heard to say, "I haven't even heard of half these guys. This guy here is dead!" She was told to cross him off the list, then.
Nov 04 2032:
Foxes Mighty Pissed Off About MVP Award
-
by L1011Widebody on July 21st, 2017
In yet another overt display of anti-vulpinism, the Foxes watched in astonishment as the MVP award was handed to Durham Bulls' player Frederic Schulz. The Fox Faithful believe the MVP award should have been rightly given to the Foxes' own Leroy Kaplan, who had a stellar season.
While Schulz lead over Kaplan in hits, RBIs, on-base percentage, and batting average, Kaplan was more productive. Kaplan hit far more doubles and home runs, and outpaced Schulz by a whopping 0.070 in slugging percentage. Kaplan even earned more player of the game awards than Schulz.
"I just don't get it," Kaplan said, looking at the empty place in his trophy case. "There must be some kind of anti-fox bias in the system. I mean, look at how badly we were beaten in the playoffs. Surely this team deserves better than to be stomped all over by everyone else in the post-season."
'Captain' Ryan Mills, the Foxes Canadian manager, was gracious as always. "I think the Schulz kid had a great year, sure. Would I want him on my team? Absolutely. Would I trade him for Kaplan? Possibly. He does have more stolen bases, and the word from above is that we need to steal more bases. I think he had a great year, and don't call me Shirley."
Pitching coach Rufus Vulpes was less kind. "We was ripped off, is what it was. I bet they gave it to the other guy just 'cuz we already had a trophy for Charlie D'. This happens every year, us Foxes don't get no respect in the post-season. I'm real happy for Cha Cha, he got us our only win in Foxes post-season history. I'm proud of my staff, they go out to the mound, they do a fine job."
"I tried bribery, I tried blackmail, I tried swindling, I tried kickbacks, what does it take to get a friggin' championship trophy for the Foxes, huh?" Team owner L-1011 Widebody said, while stealing the trophy from the Durham Bulls locker room. "Do I have to steal a trophy just so I can get some hardware? Why can't Foxes have nice things?"
L-1011 Widebody was later arrested on charges of thievery, sneakiness, possession of stolen goods, dishonesty, doing a barrel roll, and for 374 unpaid parking tickets. Team manager Mills said he hoped that L-1011 Widebody would be released on bond before the start of the next season, but said that if he wasn't, that was okay too, eh.
There was at least one positive statement from the team. When Anchorage Foxes batting coach Wilhelm Klink was asked who deserved the MVP award, he responded with a hearty,
"SCHUUUUUUUUUULZZZZZ!!!"
Nov 01 2032:
Another Disappointing Post-Season for the Foxes
-
by L1011Widebody on July 19th, 2017
Once more, the Foxes fought and clawed their way to the top of the West Division.
Once again, the Foxes failed to complete their pounce, and wound up up-ended with their legs and tails in the air.
"I just don't understand it," team owner L-1011 Widebody said. "We build this great, lean, efficient team that gets things done, we scrape and scratch for every run. Charlie D'Alessandro is pitching at a rate that should be illegal. And we always fumble it away in the playoffs. Is this because I'm a Detroit Tigers fan?"
Newly acquired team manager 'Captain' Ryan Mills, who replaced outgoing manager 'Captain' Jeffrey Mackay, was more diplomatic, as befitting his Canadian heritage. "We might just be too polite to the other team in the finals. I think it's just super to see the best of the best playing each other, and we may be a bit lenient with inviting them to score on us, eh."
The only bright spot of the playoff series was the very first post-season win ever for the Foxes, lead by Charlie 'Cha Cha' D'Alessandro. It would be fitting that the Cy Young candidate should etch his name into the history books as the first winning pitcher for the Foxes in the post-season.
"It was great," Charlie said. "I went up to the mound and it was like we were an actual baseball team, with uniforms and everything. Theo put in a great pickup performance for the save. I don't know what happened to the other guys in the other games. Maybe they got caught in a snare or something."
Charlie D'Alessandro had yet another stellar season, going 23-5, with an ERA of 3.35 and 214 strikeouts. At 26 years old, there is nowhere for him to go but up. "I plan to put another story on my house, to put all the trophies and player of the game awards I expect to win," Charlie said modestly.
"It just really sucks that we can't seem to get it done in the playoffs," team owner L-1011 Widebody said, while handing out bumper stickers labelled Charlie D'Alessandro for President 2036. "We are like the Buffalo Bills or something."
When asked to elaborate upon what that something was, team owner L-1011 Widebody had no comment.