East Lansing Mustangs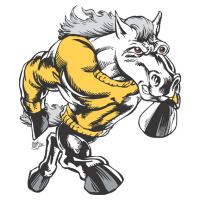 Team: East Lansing Mustangs
[ID #283]
Location: East Lansing, MI (Midwest)
Owner: None
Rank: #407 - Rating: 83.02
Fan Mood: 88.39
Prestige: 14
Color: Orange
Team Notes:
• Jul 21 2046:
Luther Root
was released.
• Jul 21 2046:
Rick Leone
was signed as a free agent.
• Jul 02 2046: Team relinquished by
mikehen12
.
• Jan 15 2046:
Herschel St. John
was selected to the national team of
Virgin Islands
.
• Jan 15 2046:
Richard Robertson
was selected to the national team of
South Africa
.
• Jan 15 2046:
Nathaniel Willis
was selected to the national team of
Bahamas
.
• Aug 21 2045: Team acquired by
mikehen12
.
• Aug 19 2045:
Sebastián Cano
was released.
• Aug 14 2045: Team relinquished by
Ppav24
.
• Jan 15 2045:
Herschel St. John
was selected to the national team of
Virgin Islands
.
League Record:
Wins: 41 Losses: 59 Pct: .410 Last10: 3-7 Streak: L1
Ave: 4.7 - 5.5 RS: 472 RA: 554 DIFF: -82
Cup:
Group 56
[0 | Eliminated]
Press Releases:
Oct 24 2032:
Manchester Wins!
-
by T40Flamelizard on July 18th, 2017
Well, it took 11 wins in their final 12 games, including a much-too-close-for-comfort 9th inning with the season on the line, but the Manchester Patriots sweep the Grand Forks Frogs and are advancing to the playoffs for the league championship!
After securing a late 4-3 victory in the series opener versus Grand Forks, and a loss by Syracuse against Livonia, the stage was set. Two more wins in North Dakota and the division would belong to Manchester.
Game 2 saw a dominant pitching performance by Issei Igawa (6 2/3 IP, 1 R) and 2 1/3 perfect innings by the bullpen to shut down the Frogs' powerful offense in a 6-1 victory.
Game 3 would decide the division, and both sides had outstanding pitching performances from their starters. Heading into the bottom of the 9th inning in the final game of the season, it was the Patriots with a slim 2-1 lead, promotion to League V on the line, and their all-star closer coming in. Justin Wheeler led the league in saves in 2032, converting 42 of 47 opportunities. However, tonight was not meant to be easy for the flamethrowing right-hander or Manchester fans. After recording the first out, Grand Forks catcher Herman Goodwin, got a hold of a fastball down-and-in and tied the game with a homerun that just cleared the 12ft high wall down the left field line. A raucous explosion from the home town fans ensued, and Wheeler proceeded to allow a single and a double, followed by an intentional walk to load the bases. With still only one out and the season on the line, he calmed down and struck out all-stars Cruz Pantoja and Diego Lozano back-to-back to send the game to extras. In the top of the 11th, Manchester finally got the offensive breakthrough it needed with consecutive homers from Alan Grant and Hugh Beckman to take a 4-2 lead. The Frogs couldn't come up with an answer and the Patriots competed their stunning run to the division title.
Next up, the Pats travel south for games 1 and 2 of the league championship series against the Sioux Falls Long Horns. Sioux Falls had an exciting end to their season as well, taking 3-of-4 from 1st place Murrieta to jump them in the standings and earn the west division crown. The Long Horns gave the Pats a hard time this season, as Manchester went 1-9 against them. Here's to hoping for a fun and exciting series!
Go Manchester!
Oct 20 2032:
Tight Division
-
by T40Flamelizard on July 17th, 2017
Just wanted to say that it's been a very fun first season for me playing broken bat. Especially the last week or so. It's been a back and forth battle atop the East Division and every sim feels like it's make or break. The Manchester pitching staff went through a rough patch midway through the season and what seemed like a steady hold on 1st place slipped away. The offense has had its ups and downs all year, and was really only carried by my big three, Tony D'alessandro, Theo Lindsey, and Kwan Lee. Not long ago, 6 games back seemed insurmountable, but a recent 8-game winning streak has the Patriots back in the hunt. We head into the final series of the regular season, against 1st place Grand Forks, trailing by one game, needing a sweep to have a shot at the playoffs with Syracuse right behind us. Play ball!