Smyrna Sounds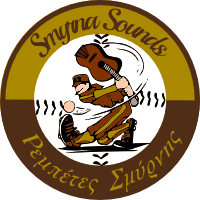 Team: Smyrna Sounds
[ID #263]
Location: Smyrna, GA (Southeast)
Owner: tokuchi

[since February 11th 2017 | last seen December 11th 2017]
Rank: #313 - Rating: 99.49
Fan Mood: 95.84
Prestige: 17
Color: Rust
Team Notes:
• Aug 31 2034:
Agustín Rosales
was claimed off of waivers.
• Jul 09 2034:
Toby Lohman
was claimed off of waivers.
• Jul 02 2034:
Haneul Song
was claimed off of waivers.
• Jun 20 2034:
Mateo Concepción
was claimed off of waivers.
• May 29 2034:
Fabián Carmona
was released.
• May 26 2034:
Fabián Carmona
was inducted into the team Hall of Fame.
• May 25 2034:
Daniel Austin
was released.
• May 25 2034:
Daniel Austin
was claimed off of waivers.
• May 17 2034:
Aaron Martin
was released.
• Apr 21 2034:
Terry Sibley
was claimed off of waivers.
League Record:
Wins: 67 Losses: 65 Pct: .508 Last10: 5-5 Streak: L1
Ave: 4.9 - 4.9 RS: 647 RA: 644 DIFF: +3
Cup:
Group 110
[0 | Eliminated]
Press Releases:
May 15 2029:
Releasing Chad Griffey
-
by zsidq on October 17th, 2016
The Essex Cubs have announced that they are releasing the contract of three-time All-Star closer Chad Griffey. We wish him all the best in his future endeavors.
May 08 2029:
Carl Burke Released
-
by zsidq on October 15th, 2016
It took a lot of courage and second-guessing myself to release Carl Burke. Although his batting average was extremely subpar during his brief stint in Essex, he was starting to find his groove in the days before we released him. He has a perfect 20 rating in the hitting department, so I really didn't want to let him go. However, he is both 33 years old and has a 88 SI, so he was using a roster spot that belonged to better, younger players. I wish Burke the very best in the future.
Apr 23 2029:
Firing Gavin Bird
-
by zsidq on October 11th, 2016
In a previous press release, we have announced that now former manager Gavin Bird was on a short leash. The team only continued to regress, as players demanded a more stable locker room. Ace Fabian Carmona in particular met with owner zsid to talk about how locker room distractions were causing problems, so we have decided to take action. We are firing Gavin Bird and hiring Joe Forrest to replace him.
Apr 07 2029:
Gavin Bird on Short Leash
-
by zsidq on October 7th, 2016
The Essex Cubs had high expectations this year, but so far, they have not performed. The management of the Cubs are looking carefully at Gavin Bird. If we feel like the season is not going in the right track, we will make a swift decision.
Jan 15 2029:
From the Essex Cubs
-
by zsidq on September 19th, 2016
This is zsidq, the owner of the Essex Cubs. As a new member of V.6, I thought I should introduce the team to the league.
We have a solid, young, and hungry team here in Essex. Although we won the championship of our league last year, there were many changes (I will admit, some are questionable) from last year, including firing the manager that brought us the championship and many of our players. It is a very large gamble, but since we are moving to a higher conference, we knew that we needed to make changes to get even better.
If I had to summarize our philosophy succinctly, it would be: we are looking to match up with teams by offense and pitching. We hired one of the best offensive and pitching managers the game has to offer, and we have sacrificed defense and development (although we have young players) in the process. We are hoping this philosophy works out for us in the near future.