Prattville Black Cats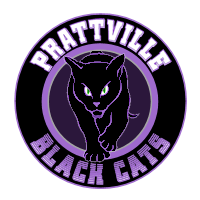 Team: Prattville Black Cats
[ID #226]
Location: Prattville, AL (South)
Owner: NotGood88

[since August 28th 2020 | last seen June 12th 2021]
Rank: #730 - Rating: 42.36
Fan Mood: 84.90
Prestige: 32
Color: Purple & White
Team Notes:
• Aug 25 2050:
Tom Albright
was claimed off of waivers.
• Aug 21 2050:
Robbie Ferrara
was claimed off of waivers.
• Aug 21 2050:
Ken Bender
was claimed off of waivers.
• Aug 09 2050:
Václav Tůma
was signed as a free agent.
• Aug 09 2050:
Domingo Villegas
was claimed off of waivers.
• Aug 09 2050:
Corey Clark
was claimed off of waivers.
• Aug 09 2050:
Toby Hodson
was claimed off of waivers.
• Aug 04 2050:
Marty Griswold
was claimed off of waivers.
• Aug 02 2050:
Rod McMahan
was claimed off of waivers.
• Aug 02 2050:
Mateo De La Cruz
was claimed off of waivers.
League Record:
Wins: 53 Losses: 61 Pct: .465 Last10: 4-6 Streak: L1
Ave: 5.3 - 5.5 RS: 603 RA: 622 DIFF: -19
Cup:
Group 79
[0 | Eliminated]
Press Releases:
May 03 2050:
Casas, Sweat, And Diaz Granted 2nd Chances
-
by NotGood88 on May 14th, 2021
Recently, the Black Cats signed
Sebastian Casas
to be an underdeveloped utility man for us after a tough start to his career (4-33, 2 2B, 2 RBI so far), while veteran
Daryl Sweat
, a 4-time All Star and 2041 Cy Young + All League winner with Providence, plays on a team for the first time in 3 years, and 2-time pennant winner
Anibal Diaz
to be relievers. Now, here is everyone claimed off waivers and drafted this season still on the team...
Billy Bob Yeager, Carl Nash, Pepijn Van Der Linden, Ethan Crowley, Mike Bingham, Carl Vance, Dallas Moreland, Archie Cunningham, Clark Humphries, Ian Sheperd, Raul Vasquez, Kent Griffin, Anthony Cash, Benito Mendoza, Mark Savage, Sterling Murphay, Azriel David, Norman Gardener, Juan Carlos Cavazos, Vance Hess, and Jesus Gomez.
Mar 06 2050:
New Records Set Last Season
-
by NotGood88 on April 26th, 2021
Before we enter this dismal 2050 season, a look at all the team records set in 2049.
Single Season Records
Caesar Vélez, 649 AB (15th), 52 SB (11th), 10 Game MVPs (16th), 27 ER (13th)
And that's it

Aug 31 2049:
More Prattville News
-
by NotGood88 on March 30th, 2021
Well, we have
finally
found a somewhat satisfying long-term manager in Greg "Pop" Barone, a manager who is only slightly screwed up instead of mostly screwed up. He's a rich Californian, so there was no parade thrown for him in anti-elitist, small-town Prattville.
The Classics are on a 16-game losing streak, one of the longest ever seen in Broken Bat by a team that's trying to win, which is stirring up nostalgia of the 1962 Miracle Mets across VI.30. Prattville fans seem to have fallen in for them, as in their last loss, a 3-2 heartbreaker, the 3rd highest crowd of the season showed up, numbering 18,026 people. Prattville currently sits at 32-85 and needs to go 29-14 to equal their 2048 record of 61-99.
Their are bright spots though, such as very recent arrivals Chris Lindstrom, who has a 1.69 ERA through 5 innings, Dallas Magnum, who has a 4.15 ERA after 4 innings (and is just 22), Luis Barbosa (3-6, 1 BB), Ian Mitchell (3-7, 1 2B), to players who are quickly proving themselves, like Floyd Bailey (41 GM, .292 AVG, 1 HR, 14 RBI, 14 BB, 10 2B, .794 OPS, .379 OBP).
There are also players who have become fixtures, such as All-Star Ceasar Vélez (.297 AVG, 35 2B, 11 HR, 61 RBI, 38 SB, 51 BB, .366 OBP, .823 OPS), whose 38 SBs are 4th in the league, Nicolás Lozano, who has impressed off the bench and as a starter (.311 AVG, 7 HR, 39 RBI, 21 2B, 18 SB, .500 SLG, .851 OPS), and a good fielder and solid cleanup hitter in Marvin Wilkins (.251 AVG, .748 OPS, 33 2B, 18 HR, 74 RBI, 9 OA (6th in league)).
Bye.
Jul 26 2049:
Prattville News, Week 1
-
by NotGood88 on March 20th, 2021
After a disappointing 29-58 start at Prattville, Cory Giles has been fired, and replaced by Cesar Reyna, who has 17 times more experience... and 12.4 times the salary, at $6.2 million. He should make a huge difference in our in-game performance. As I speak, we are currently 1-1 under Reyna.
Also, future elite closer Mike Mayfield has been called up and has played in both of our games, recording 1 save and allowing 2 hits in 1 scoreless inning.
And lastly, homegrown players Edgar Gil, Bartomlé Correa, Marcos Garza, and Benjamin Martinez have been brought back for at least the remainder of the season. Garza (.286 AVG, 2 RBI) and Gil (.212, 2 HR, 8 RBI, .704 OPS) are shining, whilst Correa and Martinez are struggling. Many players were cut, and some were signed. Bailey, Lozano, and All Star Vélez Are leading the pack.
Apr 25 2048:
The New First Pitch Lineup!
-
by NotGood88 on December 9th, 2020
Prattville has done some researching and found 3 former professional sports players to do first pitches for them. They all were born in Prattville.
1. Marlon Anderson, UT- Anderson was known for many clutch hits throughout his career. He was a 2nd round draft choice by the Phillies in 1995, and hit .285 in 606 minor league games to get up to the majors in 1998. From 1998-2009, he played for 6 teams, hitting .265 with 63 homers and 71 stolen bases. He was a starter for 7 seasons and a clutch pinch hitter in the other 5. He hit .240 in 28 ABs in Indy ball before retriring.
2. Evan Crawford, SP- Crawford attended Auburn University, and was selected in the 8th round of the 2008 Draft. In 7 seasons of the minor leagues, he was 11-25 with a 4.11 ERA and was briefly promoted to the MLB in 2012. In 10 games with the Blue Jays, he had no decisions and a 6.75 ERA in 8 innings. He struck out 5 and walked 4.
3. Sac Woodfin, LB- Woodfin played college football at UAB and wore #58. He played from 2001-2004 and recorded a school-record 372 tackles. He was signed as an undrafted free agent with the Green Bay Packers. He was on the Packers, New Orleans Saints, and Baltimore Ravens practice squad in 2005 but appeared in 1 game for the '05 Ravens, recording 1 tackle. He was on practice squads of the Ravens and Texans in 2006 and 2007 and also played for the Frankfurt Galaxy in '07, and all we know is that he recorded 1 interception for 5 yards. He is now the strength and conditioning coach for Missouri,
To be continued...