Prattville Cavaliers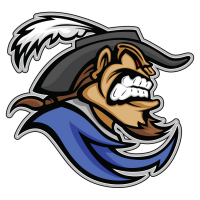 Team: Prattville Cavaliers
[ID #226]
Location: Prattville, AL (South)
Owner: NotGood88

[since August 28th 2020 | last seen November 27th 2020]
Rank: #734 - Rating: 39.34
Fan Mood: 61.63
Prestige: 32
Color: Red & Gold
Team Notes:
• Mar 12 2048:
Kwamie Brown
was claimed off of waivers.
• Mar 08 2048:
Jerónimo Pino
was claimed off of waivers.
• Mar 08 2048:
Matias Gomez
was signed as a free agent.
• Mar 08 2048:
Ramon Salgado
was signed as a free agent.
• Feb 19 2048:
Kevin Daly
was signed as a free agent.
• Feb 19 2048:
Toni Garza
was signed as a free agent.
• Feb 19 2048:
Pascual Bellan
was signed as a free agent.
• Feb 19 2048:
Jason Stanley
was signed as a free agent.
• Feb 19 2048:
Ramon Cueto
was signed as a free agent.
• Feb 19 2048:
Donovon Holm
was signed as a free agent.
League Record:
Wins: 0 Losses: 0 Pct: .000 Last10: 0-0 Streak: -
Ave: 0.0 - 0.0 RS: 0 RA: 0 DIFF: 0
Cup:
Group 65
[0 | Still Alive]
Press Releases:
Mar 08 2048:
New Additions
-
by NotGood88 on November 24th, 2020
Jerónimo Pino
: Pino spent all his career with East St. Louis before getting released. Won off waivers, he has an SI of 79 and POT of 13. In 8 years in the minors, he climbed from Rookie ball to AAA, going 31-39 with 26 saves and 5 holds in 237 games and 449.2 innings and 20 games started. He had a 4.98 ERA, 5.10 FIP, 252 strikeouts, and a 1.586 WHIP.
Matias Gomez
: Never getting above A ball before being released, Gomez hit .279 across 147 games with Corvallis, Kalamazoo, and Germantown with 6 homers, 54 RBIs, 16 stolen bases, and a .690 OPS. He will be a backup, since he has a 65 SI.
Ramon Seglado
: Seglado spent 7 years in the minors, hitting .272 with 27 homers and 254 RBIs in 706 games. He also stole 22 bases. However, a PD of 4 doesn't help.
Mar 02 2048:
New Additions: Minor Leagues
-
by NotGood88 on November 21st, 2020
Ignacio Munoz
: Unless his POT improves, he will have a hard time making it, but until then, he can just enjoy the ride. This is going to be his 1st season playing pro ball, and he was a career .315 hitter in high school. He should be up in 2051.
Salomón Lezcano
: He had brief stints with Haverhill and Prattville in 2047, hitting .203 with 1 homer and 4 RBIs in 21 games, but hitting .327 with 2 homers and 11 RBIs in 15 Cavs games. He also played 243 Latin games, hitting .308 with 10 homers, 100 RBIs, and 203 hits. Oddly enough, he has constantly punished righties, hitting .304 against them in Latin and .312 in the bush leagues. He will be ready in 2051.
J.D. Talbert
: Talbert was released by Prattville but reacquired after 2 lackadaisical Rookie ball campaigns, going 7-8 with 3 saves and 1 hold. However, he blew 3 saves, had a 4.87 ERA, and .308 BAA. Also a long shot for the majors, he will arrive in 2051.
Hilário Quintanilla
: After losing 1 POT, he is a long shot, but you never know. After hitting .329 in 1 season of Latin ball, he played with Wingrove and St. Peters in 2046 and 2047 (their Rookie and A affiliates), hitting .308 with 17 homers and 82 RBIs in 224 games. He will be up in 2050.
Donovin Holm
: He has not played since he was 21, but got a 2nd chance. In 6 years as an amateur, including 4 at Purdue, he hit .314 with 17 homers and 118 RBIs in 235 games, including a .350 mark against lefties. In AA and AAA, he has hit .293 with 1 homer in 32 games. Again, he has dominated versus lefties, hitting .462. However, he will not be ready until 2050, just barely making the 25 yo cut,
Jason Stanley
: Greatness comes at a cost, and he is an example. The 24-year old had not played since 2045, which extremely hampered his development. In 102 minor league games, he has hit .261 with 3 homers and 36 RBIs. He will not be ready until he is 26, so his agr 25 (and part of 26) will be spent as an injury call-up. He hit .326 in 61 amateur games (though just 92 ABs) with 4 homers and 14 RBIs.
Gorman Barnhill
: He is more or less our lab rat or experiment, along with Blake Kunz. This guy has never played a minor league game before and was a 7th round pick. He is extremely talented (13 POT) but extremely raw (22 SI). He has 4 pitches but his scouting report is not glamorous, saying that he will be limited to a few innings and may never get out of the minor leagues. He was more or less of a joke pitcher in HS and at Chicago State, pitching 11 games in 5 years for 19.2 innings. He was 2-3 with 2 saves and 1 hold for a 4.58 ERA. He will not be ready until 2054 (aka age 27), so for ages 25, 26, and part of 27 he will be the "next man up".
Feb 19 2048:
New Additions Thus Far: Major Leaguers
-
by NotGood88 on November 20th, 2020
After lots of wheeling and dealing, 11 POT players are no more in Prattville (since minor leaguers can gain POT, 11 POT are still there but no longer prevalent). Here are the additions.
Kevin Daly
: Expected to be a temporary piece, Daly has been in the majors for 12 years and in baseball for 14. He spent all of them with the Baytown Bombers... until now. He has been consistently a mid-to-high 4.00 ERA player, but was 8-2 with 1 save and 9 holds to give himself a 2.63 ERA in 2040. He hopes to recapture those glory years and will pitch behind Vincent De Smet.
Toni Garza
: Now with his 4th team, Garza brings potential to the squad. The last time he played, which was in AA in 2046, he hit .316 with 5 homers and 24 RBIs before getting dropped. He has been in baseball for 9 years, and has hit .260 in the minors and .309 in Latin ball. He will fill a backup role this season.
Ramon Cueto
: In 5 seasons of Latin ball, this guy hit an amazing .327 and was inducted into their HOF. However, he has had struggled in the minors, hitting .263 with 9 homers in 240 games. Cueto will also be a backup for Prattville.
Pascaul Bellan
: Bellan hit .315 in his senior year of high school and .349 in juco to get to Rice and ultimately the minors. The slap hitter has mustered up just 2 homers in 165 games, but his .289 AVG is solid. However, his OPS (.681) is not great, and he will start out as a backup.
Jesús Castillo
: Castillo hit an unimpressive .286 in Latin ball, but made great strides in the minors, hitting .282 but increasing his OPS, HR/PA, etc. Claimed off waivers, he is finally ready for action at age 24 and will begin as the starting 1B vs. LHP.
Jay Hall
: Hall is declining at 33, but when Felipe Ramíres was released, veterans were needed, and Hall got in there. A 2045 All Star, hitting .333, Hall has fallen off since then, but as an everyday player, should excel.
Next up: MILB additions!
Jan 15 2048:
Thoughts About 2048
-
by NotGood88 on November 17th, 2020
"It's awesome to be a vet on the team, really nice. This is really my last chance to get another All Star under my belt, Y'know. I'm 34 and I haven't made it since 2037. It was awesome to get another chance after a 3-year layoff."
-
Felipe Ramíres
"They always say, 'you win some, you lose some'. But I can't possibly see how we can win any with this team."
-
Linsey Bergeron
"Y'know, this is my prime. So Prattville has the best of me. And I wanna give it all I got, cause I have to see the glory of V.15 before my hourglass runs out of sand."
-
Vincent De Smet
"It's just really fun to be playing with the Cavaliers. It's hard to believe I made it to the 4th round, but I love the places, love the faces. I haven't had much success, but the progress I've made with this team is amazing. I just look at the development graphs and after 4 years of Latin ball I gain 11 SI. Then I get in the minors and Bam! I gain 9, then 11, then 8 and Bam! I'm in the majors! Then I get up there and Bam! I gain 11, and then I gain 15! It's amazing to be treated as the future of the franchise."
-
Óscar Solis
Jan 15 2048:
Roche Gains a POT
-
by NotGood88 on November 17th, 2020
Gilberto Roche
previously was just another middling minor leaguer, and at 11 POT, only had a 50-50 shot at making it. Now, he is virtually guaranteed. Roche worked hard and gained a POT to get himself to 72 SI, 12 POT. After being released by White Plains, Roche was laid off for a year but got another shot in Prattville's A ball, where he was a star, going 2-3 in 11 games (49.2 IP, 9 GS) but posted a 2.90 ERA. He struck out 3", but 18 walks and a 1.732 WHIP were issues. He still got the chance to go to AA, where he was 4-0 with a save and a 2.04 ERA. 10 Ks to 15 BBS was an issue, but his 1.245 WHIP was great. Pundits are praising the decision to hire a manager focused on development.