Palm Bay Swallows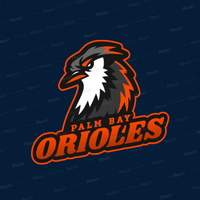 Team: Palm Bay Swallows
[ID #223]
Location: Palm Bay, FL (Southeast)
Owner: ongzr1

[since August 12th 2015 | last seen February 22nd 2019]
Rank: #76 - Rating: 169.06
Fan Mood: 108.90
Prestige: 21
Color: Red & Blue
Team Notes:
• Jan 15 2039:
Oswaldo Del Toro
was inducted into the team Hall of Fame.
• Jan 15 2039:
Bartolomé Lujan
was released.
• Jan 15 2039:
Dustin Mayfield
was released.
• Jan 15 2039:
Martín Jaramillo
was released.
• May 03 2038:
Jose Serna
was released.
• Feb 05 2038:
Jose Serna
was claimed off of waivers.
• Jan 15 2038:
Mason Nomo
was released.
• Nov 04 2037:
Sid Sullinger
was named the Rookie Pitcher of the Year.
• Nov 04 2037:
Ramiro Gonzalez
was awarded the Cy Young award.
• Jan 15 2037:
Oswaldo Del Toro
was released.
League Record:
Wins: 68 Losses: 59 Pct: .535 Last10: 5-5 Streak: L1
Ave: 4.9 - 4.2 RS: 616 RA: 530 DIFF: +86
Cup:
Group 118
[2 | Eliminated]
Press Releases:
Nov 04 2032:
Season Report: 2032
-
by ongzr1 on July 21st, 2017
The Swallows began the season with a view to rebuild, fielding the youngest ever major league squad with an average age of 26.5 years. The youngsters did not disappoint. Dominant pitching made up for a slightly inconsistent offense, allowing the Swallows to coast to promotion to LL V once again. Despite a disappointing postseason, the Swallows have plenty to look forward to in 2033.
---
Position Reports
C - Feliciano had a great year both offensively and defensively. Posting a team-leading 35 HR and 139 RBI, Feliciano recorded his most successful season with the team yet. He also clinched the Golden Glove award, with a CS rate of 45.5% and zero errors. At just 26 years of age, Feliciano holds plenty of promise for the years ahead.
1B - Sloan was the everyday first baseman and topped the team's BA with a .312 record. He scored a team-leading 113 runs and recorded an impressive 106 RBI. Rookie Russo filled in at times, but managed only a mediocre .231 BA.
2B - Bowden remained the first choice 2B and continued to produce consistently for the team, earning 112 RBI. Jaramillo acquitted himself well when called upon, with a .290 BA, and a .323 average with RISP.
3B - 3B proved a difficult hole for the Swallows to fill, with Feliciano fully focused on his role as catcher. Zamora was given a chance to prove himself, but failed to impress with a .230 BA. Rodriguez fared little better with a .247 BA. Spahn batted .248, down from a strong start to the season. 2033 will probably see one of the trio released, but it is anybody's guess as to who it should be.
SS - The Swallows stuck with veteran Mata at shortstop. Despite being brought in mainly as a defensive acquisition, Mata proved his offensive chops with 91 runs scored and 70 RBI.
OF - Kip Law made his debut as the everyday CF, winning the Rookie of the Year award. Law hit 10 HRs and scored 63 RBI. Del Toro continued his good work at RF, with 12 OAs, some coming at extremely timely moments. Del Toro equaled his RBI tally of 105 last season, and pushed to score 100 runs, with a team-leading .967 OPS. This is now his 4th consecutive season with over 100 RBI, made even sweeter by winning his first All-League nomination. Yuh did well at LF, posting a .282 BA, with 92 runs scored and 89 RBI. Sweet showed plenty of promise as well, batting .283 over 106 ABs.
DH - Reed took up the DH role, batting .301 and scoring 103 runs. At 32 years of age, it remains to be seen if he will stay on with the Swallows in 2033.
SP - The starting pitching was by far the bright sparks in the Swallows' 2032 season. Leading the field with 23 Ws, Ramirez won the Cy Young award, earning a 3.00 ERA over 264.1 innings of work. In that time, he allowed just 10 HR. It's easy to forget that Ramirez is just 24 years of age, and the Swallows look forward to many more good years. Ibarra also had a season which would have been award-winning in almost any other year: a 22-4 record with 170 Ks and a 2.99 ERA. Rex Campbell absolutely impressed in his debut performance, handily running away with the Rookie Pitcher of the Year award. Campbell earned an amazing 2.81 ERA over 217.2 innings of work, with 2 shutout games. He improved his game dramatically over 2032 and has developed into one of the team's most reliable starters. Rounding up the starters was veteran Kim, with a 3.28 ERA and a 16-6 record.
MR - Scherer was a stalwart of the bullpen, earning a 15-6-5 record with a 3.14 ERA. Leach also had a decent 10-3-2 season. Silinas and Iglesias did not perform particularly well, but have time to improve and develop.
CL - Mayfield made history by earning a Swallows all-time record of 48 saves in a single season. Pagano was equally excellent in a set-up role, with a 1.77 ERA.
---
Minor Leagues
With the promotion of so many young players, the Swallows finally broke the AAA deadlock. This "Class of 2032" includes Kip Law (OF) and Rex Campbell (SP). 2032 was not a great year at the draft nor the waiver wire.
---
Moving Forward
Having experimented with a young team, and exceeded expectations, it now remains to be seen if the young ones can prove themselves at LL V. The Swallows will likely stick with the 2032 lineup, taking on only perhaps a couple of power hitters for the DH role.
Years of financial prudence have brought the Swallows from a measly $6m purse to a war chest which now boasts nearly $50m. The Swallows might therefore feel comfortable in retaining players despite the massive salary increases that are expected.
Nov 01 2031:
Season Report: 2031
-
by ongzr1 on May 4th, 2017
After a disappointing end to the season, the Swallows drop to LL VI again. In the three occasions that the Swallows have been promoted, they have never successfully maintained position in LL V.
The pitching remained solid but was severely let down by an anaemic offense. Only one Swallow ended the season with a BA above .300.
Once again Palm Bay found itself in a lopsided league where its performance in the East would have easily earned it 3rd place in the West Division. The Swallows will be disappointed to drop despite doing well in terms of RD.
---
Position Reports
C - Feliciano outperformed Valencia through the season, but was frequently rotated to fill the hole at 3B, with Valencia the beneficiary at C. Valencia had another forgettable season, batting .246. He is also showing signs of deterioration defensively, albeit posting a still-decent 45% CS rate.
1B - Sloan was the everyday 1B and by far the best offensive contributor on the team. Batting .313, he scored a team-leading 90 runs and 26 HR.
2B - Bowden began the season with heavy expectations resting on his shoulders. While his batting average fell to .237, he hit 24 HR with 94 RBI, with many of those runs coming at crucial moments, earning him 9 POTG awards.
3B - Neither Norris nor Zamora were able to hold down the 3B position. Instead, Feliciano was rotated to his old position as the Swallows fought to stay up.
SS - Porter remained the first choice SS, despite his continued decline in performance. He batted a respectable .282 but getting on base failed to materialise in runs scored. He's also clearly losing his base-stealing ability, stealing 49 and getting caught on 20 attempts. Mata was about even with Porter defensively, with a lower BA but with an ability to hit with power, hitting 11 HR in 237 ABs.
OF - Del Toro did well, but did not put up the kind of numbers needed to get the Swallows going. He ended the season with a SLG of just .823, although that was enough to bring in a team-leading 105 RBI. Del Toro did well defensively, with just 4 errors but 15 OAs. Rookie Yuh did very well, holding down the LF position with a .285 BA. He led the team in strikeouts but managed to find timely hits, batting .318 with RISP. McLaughlin and Yuen were about equal in offensive output, but McLaughlin eventually got the CF position due to his superior defensive range. The team made a huge investment in both players in terms of playing time and expects them to be big contributors in the near future.
DH - Reed continued at DH, doing well, but again, not nearly well enough to support the ailing offense. He batted .287, scoring 88 times.
SP - The starting battery this year comprised Reese, Yin, Ibarra and Higashio, with Ramirez stepping in from the MR position late in the season. All four starters performed decently, with ERAs in the range of 4. Luis Ibarra was the most consistent, attaining a 17-14 record with a 3.76 ERA. He also led the time in strikeouts, with 169 Ks.
MR - Ramirez was the MR for most of the season, and continued the fine Swallows tradition of having a strong bullpen. Ramirez ended the season with a 3.66 ERA and an 11-5 record. Mayfield also performed well as set-up man, with a 3.76 ERA.
CL - Fumagalli was the team's standout performer of the 2031 season. In an amazing run, he maintained a zero-run record well past the All-Star break. He helped the East to an All-Star game win, closing the game with 2 Ks. He eventually ended his season with a 1.39 ERA, a WHIP of 0.910, earning 45 saves. An absolutely stand-out season.
---
Minor Leagues
For the third year running, the bottleneck at AAA continues. Both Campbell and Scherer look set to get some playing time next year. Silinas was also recommended to the bigs but might have to wait for space to open up. Meanwhile Rodriguez will enter the fray to fight for the 3B spot alongside Norris and Zamora. At least one will likely be cut.
---
Moving Forward
The Swallows will be using the next year for a serious overhaul of the team. Performance is expected to drop, but is to be expected.
In particular, the Swallows have had the good fortune of assembling a decent starting battery each year almost entirely from free agents. With both Scherer and Campbell coming up, it might be remiss not to give them a chance instead.
Mar 04 2031:
Season Report: 2030
-
by ongzr1 on February 25th, 2017
The Swallows promoted back to LL V without much trouble, although the team was not at its best. Palm Bay maintained its form quite consistently throughout the season, though it was only in the second half that star individual performances were readily recognisable.
---
Position Reports
C - The team settled into an effective platoon between Feliciano and Valencia, who took RHPs and LHPs respectively. Both ended the season with an even .259 BA, but Feliciano was the better slugger with a .422 SLG and 50 RBI on 11 HR. Both maintained stellar defensive statistics, combining for a 50% CS rate.
1B - Although Allen Myers was initially brought in to step into the shoes of the departing Irwin, Teshuan Brooks eventually filled the role with confidence. Brooks ended the season with a .809 OPS, 89 RBI and 16 HR, and looks set to continue into the 2031 season.
2B - 2B has always been a difficult role to fill for the Swallows ever since the departure of Paul Jennings back in 2025. But finally, in 2030, a player worthy of Jenning's performance has emerged. Bowden started the season slow, but got hot and stayed hot, hitting for a .317 BA and a 1.006 OPS, losing out narrowly to Del Toro for 118 RBI and 36 HR. An absolutely instrumental player with a team-leading 14 POTG awards. However, there is speculation that this was a one-off season for Bowden. We shall see in 2031.
3B - The 3B position was filled by a platoon of a young and promising player, and an old veteran brought in to steady the ship for a year. Quezada, the latter of the two, did not disappoint, batting a team-leading .335 BA. The rookie, Zamora, acquitted himself well, achieving a .766 OPS and 10 HR over just 284 ABs. Although neither was amazing defensively, Zamora looks set to continue in the position. Quezada was released to make way for new talent.
SS - Rich Porter unfortunately continued on the decline, managing only a .283 BA. His base-stealing remained the team's best, with 61 SBs, but his age is showing in the times he's gotten caught. This will be a difficult position to fill in the future as there are no candidates for SS currently in the minors. 2031 is likely to be Porter's last season and the Swallows will be hard-pressed to find a replacement for this instrumental player.
OF - The outstanding player of last year's season, Oswaldo Del Toro, continued his stellar performance, with a team-leading 121 RBI on 37 HR. His offensive production was followed closely by LF Leonard Sloan, who hit a .326 BA, 96 RBI and 24 HR. The CFs, Stevens and Blanco had forgettable offensive seasons, though they held the fort defensively.
DH - Reed did well at DH, batting for a .305 BA with 88 RBI and 16 HR. He was also an unexpected source of reliable SBs, with 30 SB to 11 CS.
SP - The starting battery this year comprised Cooper, Benedict, Ibarra and Yin. All four did well this season, with a .5625 QS rate. Notably, Ibarra led the team with 164 Ks over 239.2 IPs, ending with a 3.38 ERA. Benedict was the win machine, with 20 wins and a lowest SP ERA of 3.34.
MR - Valentin and Leach took the MR roles. Both did well. Valentin achieved a team-lowest 2.37 ERA, albeit with a 3.85 FIP. Leach on the other hand, had a higher 4.15 ERA but with a team-lowest 2.99 FIP. Valentin earned the RPOTY award.
CL - Mayfield took the SET role, and Fumagalli held the CLR role. Fumagalli earned 38 saves with a team-lowest 0.969 WHIP. Mayfield in turn allowed the team-lowest opponent BA of .185, earning 12 saves himself.
---
Minor League
Again the AAA bottleneck continues. Pressure was released somewhat with Zamora and Brooks joining the first team permanently. Yuh and Yuen were also given starting spots, although neither distinguished themselves. Next season will likely feature Rodriguez. Norris seems too far behind to ever earn a spot, seeing as he is already 28.
---
Moving Forward
Although the team enjoyed some standout performances in 2030, it is far from clear if that fine form can be replicated at a higher league level, with older players. Del Toro was probably the most consistent performer, but even he will begin to age soon. Bowden's statistics far outpaced his scouted ability and so it remains to be seen if his performance will be replicated next season. Porter's decline will only worsen. Both Cooper and Benedict were dropped for age and cost reasons. Aiming to stay on in LL V for the first time will already be quite an ambitious ask.
Nov 01 2029:
Season Report: 2029
-
by ongzr1 on December 1st, 2016
Narrowly missing out on 4th place, the Swallows find themselves headed for the drop. While Palm Bay's performance in 2029 suggested relegation was not unfair, dropping on run differential was still heartbreaking.
Whilst the Swallows improved greatly over their last season in LL. V back in 2024, they still lacked both the offensive and defensive chops to stay afloat.
---
Position Reports
C - Both catchers had a fairly average season, batting about .250. Disappointingly, the CS percentage dropped to a dismal 28.3%.
1B - Irwin was a shadow of his former self, batting .265. Deputy Reed did little better with .266.
2B - 2B remained a difficult position to field. The Swallows tried no less than four different players, none of whom were able to bat above .220.
3B - The best everyday 3B only managed a .225 BA (De Santis). The fact that Feliciano (a 3B turned C) eventually settled into the everyday 3B slot speaks volumes.
SS - Rich Porter seems to have lost his sheen; the leadoff man struggled this season, managing only a .244 average.
OF - Oswaldo del Toro was the only player worthy of mention this season. Batting .320 with 22 HR and 111 RBI, he was the only bright spot for the team.
DH - Sloan's performance was above average, thought that is not saying much. He managed .272 with 46 RBI.
SP - No starting pitcher distinguished himself this year. The team's starting pitching generally averaged a 4+ ERA.
MR - Luis Ibarra showed his promise in his role in middle relief, earning 12 wins. He maintained a team-lowest 2.78 ERA over 188 innings of work.
CL - No pitcher firmly established himself as the team's closer. Baker, Leach, Pagano all were guilty of heartbreaking come-from-behind losses.
---
Minor League
The AAA bottleneck continues to plague the team, with 3 more new players promoting to the bigs prematurely this year.
Brooks, Norris, Mireles continue to struggle to perform during their rare opportunities and could be released next season.
In other news, the team picked up their most promising young player yet - Mike Messina. A left-handed first baseman, he will be trained in the outfield.
---
Moving forward
The results were expected, but to come so close is still disappointing, and leads to inevitable thoughts of 'what ifs'. The Swallows will simply have to focus on getting back to LL V for 2031.
Jan 15 2029:
Orioles' Season Report: 2028
-
by ongzr1 on September 17th, 2016
The Orioles have won it all! After 3 seasons of second place, Palm Bay have finally earned promotion.
---
Position Reports
C - Halfway through the season, the team shifted from having Valencia as the sole catcher to a platoon with Feliciano/Gutierrez. Offensive production remained low, but the catchers put up a combined average of 44.3% caught stealing.
1B - Terry Irwin continued his fine form at the plate, racking up 76 RBI on a .341 BA. Ralph Reed was excellent pinch hitting for Irwin, putting up a .340 BA in 250 ABs. Rookie Teshuan Brooks also had a decent season, batting .301 in 136 ABs.
2B - The team struggled to find a player who could establish a permanent presence at 2B. Veteran Charlie Robinson was given the tap for the most games, batting .278 with 11 HR. Rookies Geoffrey Bowden and Martin Jaramillo both failed to impress, hitting .253 and .248 respectively. Newcomer Yukio Ojima was dropped early on for poor offensive output.
3B - Ralph de Santis performed respectably, with 67 RBIs in 403 ABs. But again, inconsistent offensive production meant that de Santis and Robinson were constantly shifted up and down.
SS - Rich Porter continued his stellar performance as the team's leadoff hitter, batting .309, stealing a league-leading 126 bases and scoring 149 runs.
OF - Two players merit special mention. First, new signing Eddie McNeil quickly stamped his mark as the starting CF, hitting a team-best 23 HR, and 103 RBI - the only Oriole to breach the 100-mark this season. Second, Oswaldo del Toro, who is finally shaping up into a quality player since being drafted by the Orioles in 2020. He hit .310, and crucially got hot at a time when the rest of the team was getting cold, thus helping to sustain the team's overall momentum.
DH - Leonard Sloan, the 27-year-old rookie, won the franchise's first ever Rookie of the Year award. Batting .314 with 84 RBIs, he led the team in HRs for a good portion of the season.
SP - The team benefited again from a strong year of pitching, with a team ERA of 2.89. Ernesto Cantu led the starting quartet, ending the season with a 2.35 ERA, 177 strikeouts and a 21-3 record. He deservingly won the franchise's first ever Cy Yong Award. Gabriel Yin kept Cantu honest, clocking 198 Ks over 226.2 innings. New signing Jeremy Cummings also did well managing 12 QS out of 17 starts, and earning 14 wins. Rookie Luis Ibarra also did well, with a 3.19 ERA over 84.2 innings pitched.
MR - MR Quinn continued his fine form, with a team-lowest 1.87 ERA over 188 innings of work, amassing 16 wins from a relief position. Alvin Leach surpassed expectations, managing 108 Ks over only 10 HRs. He won the club's first ever Rookie Pitcher of the Year award.
CL - Henry Shelton was steady for most of the season, earning 44 saves over 96 innings of work. However he showed signs of shakiness towards the end of the season, and it remains to be seen if the Orioles will retain his services in 2029.
---
Minor league prospects
2028 was an extremely poor year at the draft; the Orioles retained only 3 players, and none stand out as future stars at the moment. The team did however get some good waiver picks, including eventual ROTY winner Leonard Sloan, and the hard hitting DH Ralph Reed. SP Jeremy Cummings also turned out well for the team.
2028 also saw the trials of some promoted players, though the results weren't particularly encouraging. Mireles, Norris and Bowden need to improve, or face release. Meanwhile, on the pitching front, the promoted newcomers Leach and Ibarra both did extremely well.
---
Moving forward
The next season in League V.1 will be a tough one. Palm Bay is ranked 5th in the division, and so is far from a favourite to avoid relegation. The main problem will be a lack of offensive production. If the pitchers receive no run support, 2030 might well see the Orioles back in League Level 6.
In other news, the Orioles celebrated their 1-year anniversary on Brokenbat midway through the 2028 season, and now again with a league championship. In celebration, club ownership is said to be considering changing the club's mascot...