Terre Haute Highlanders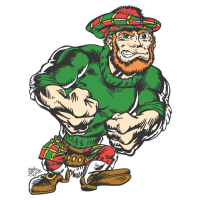 Team: Terre Haute Highlanders
[ID #193]
Location: Terre Haute, IN (Central)
Owner: Bucfan

[since September 23rd 2014 | last seen June 21st 2018]
Rank: #16 - Rating: 271.78
Fan Mood: 107.13
Prestige: 38
Color: Red & Black
Team Notes:
• Jul 16 2036:
Fabián Ruiz
was released.
• Jul 16 2036:
Francisco Zapata
was released.
• Jul 16 2036:
Micheal Glenn
was released.
• May 31 2036:
Ernie Collier
was released.
• Mar 08 2036:
Nate Matthews
was released.
• Mar 04 2036:
Iván Jáuregui
was claimed off of waivers.
• Feb 19 2036:
Emiliano Roldán
was claimed off of waivers.
• Jan 22 2036:
Lucas Kirk
was claimed off of waivers.
• Jan 15 2036:
Roman Roth
was released.
• Jan 15 2036:
Raúl Duarte
was selected to the national team of
Panama
.
League Record:
Wins: 42 Losses: 43 Pct: .494 Last10: 7-3 Streak: L1
Ave: 4.5 - 4.5 RS: 384 RA: 384 DIFF: 0
Cup:
Group 84
[1 | Eliminated]
Press Releases:
Jan 20 2022:
Terre Haute's six-time all-star shortstop Barnett retires
-
by Bucfan on March 24th, 2015
Jim Barnett, the face of the Terre Haute Highlanders franchise for more than a decade, has announced his retirement.
The 37-year-old shortstop opted to hang up his spikes rather than take a utility role with the club for the 2022 season.
"We wish Jim all the best in retirement," Terre Haute General Manager Buck Fann said Tuesday. "My guess is, Jim is already heading to his favorite fishin' hole."
Barnett has anchored the Terre Haute infield since the 2010 season. He was named to six consecutive All-Star games between 2012 and 2017. He also was named all-league shortstop three straight seasons, from 2015 to 2017.
Barnett played in more than 1700 games for the Highlanders since his initial call-up in 2009. He retires with a career .304 batting average, 181 home runs and 455 stolen bases.
Among the candidates to replace Barnett at shortstop are backups Curtis Rodgers and Juan Ponce. Rodgers brings a little more offense to the plate than Ponce, but Ponce is clearly the better of the two in the field.
GM Fann hinted that the Highlanders may platoon the two at short.
"Both Rodgers and Ponce, as well at Fujita in AAA, will be given a fair shot at winning the job this spring," he said. "Regardless, I'd expect to see both getting their share of innings at short."
In other news, the Highlanders also released third baseman Paul Knight this week. Just two seasons ago, Knight was named league MVP in Division 6, but team officials decided to unload Knight's high salary.