Middletown Lions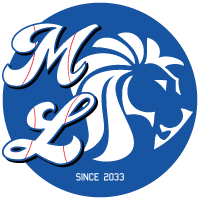 Team: Middletown Lions
[ID #184]
Location: Middletown, OH (Central)
Owner: Samsung Lions

[since July 31st 2017 | last seen December 18th 2018]
Rank: #346 - Rating: 93.41
Fan Mood: 91.41
Prestige: 21
Color: Blue
Team Notes:
• Oct 20 2038:
Yamato Matsumoto
was released.
• Aug 21 2038:
Billy Ray Conti
was signed as a free agent.
• Aug 19 2038:
Orlando Quinonez
was claimed off of waivers.
• Aug 14 2038:
Clayton Watt
was released.
• Aug 09 2038:
Tatsuki Yamazaki
was claimed off of waivers.
• Aug 04 2038:
Alonzo Longoria
was released.
• Jul 07 2038:
Thad Woodson
was claimed off of waivers.
• Jun 15 2038:
Gijs Kounen
was signed as a free agent.
• Jun 04 2038:
Earl Mead
was signed as a free agent.
• Jun 04 2038:
Joseph Abercrombie
was signed as a free agent.
League Record:
Wins: 71 Losses: 89 Pct: .444 Last10: 4-6 Streak: W1
Ave: 5.3 - 6.2 RS: 855 RA: 986 DIFF: -131
Cup:
Group 72
[1 | Eliminated]
Press Releases:
Sep 26 2030:
hope for the best prepare for the worst
-
by kprow25 on February 7th, 2017
Well this is the Compton press coming to you all with another beautiful story one for the making. With the New Owner John Kacprowski only been their coaching for the last 9 games and went 8-1 with the team and we was able to catch up with coach and he gave us this statement "I love here with this organization but i hate to say it in order to start a new dynasty we are looking to moving to the other side of the states. Hope y'all enjoy the rest of the season Thank you" well thats something u dont hear every day in a press conference but thats enough on the new coach lets get to the business.
Compton Patriots(82-53) are only 2 games behind in the race just behind Kahului Turtles(85-52) Compton has made a few slight changes to younger guys that haven't had much play time but the risk is paying off as Compton have on 15 of the last 17 games making a go for first place in the home stretch. Compton and Kahului have a 4 game series Sept 27-Sept 30th. these games could vary well be the deciding factor for first playoffs and a promotion with first year owner. Stay tuned and the Compton press will have more to come.
Oct 16 2026:
Clinched
-
by BEAST JR on April 2nd, 2016
After 3 years in league 5, Pedro Reyes was hoisted up by Eduardo Nieves on his shoulders and after their celebration, Pedro talked to us on how he was feeling
" I feel great and with the the team we have, we should be able to compete in league 4 but for now we're just happy to win our division.
The Kings will be competing with harder competition but as Reyes said they should be able to compete at the next level.
Jun 01 2026:
Former bust turned big-name prospect called up
-
by BEAST JR on February 27th, 2016
Ron Di Paolo was drafted out of high school and 2 years later Ron was released but then got a second wind and less than a month later started to play again and one year later was once again cut but was picked up by the Kappa Grizzlies and showed he should be in the majors and this is his chance now as he had been called up
When asked about how good this feels he responded " It feels good to get here but I am working on staying here for the long run"
Apr 14 2026:
Move to Compton
-
by BEAST JR on February 14th, 2016
Even though they decided to move to Compton the Kings still expect to advance.
When asked about the teams state, BEAST JR replied with " This team was slumping in Santa Clara and I thought they needed a change of scenery and decided to move Compton and they have responded by playing the best baseball since I have bought the team and I expect the team to continues to play like this"
Oct 04 2024:
Santa Clara Kings Press Release 1
-
by BEAST JR on October 28th, 2015
After singing with this organization the age of nineteen and making his debut at age of twenty, Harry Church
http://brokenbat.org/player/39120
has decided to retire after playing for 20 years in the big leagues
Harry is the all time games played,hits,homeruns,and RBIs
When we asked Harry what happens next in his life he responded "Next thing will be to go home to Conneticut and I'm going to spend my free time with my family"
This is the end of a legend here in Santa Clara