Denver Broncos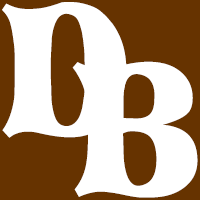 Team: Denver Broncos
[ID #15]
Location: Denver, CO (Mountain)
Owner: Ced

[since November 07th 2014 | last seen April 19th 2018]
Rank: #30 - Rating: 226.72
Fan Mood: 122.62
Prestige: 21
Color: Rust
Team Notes:
• Sep 03 2035:
Luis Escamilla
was released.
• May 17 2035:
Sebastián Reynoso
was signed as a free agent.
• May 17 2035:
Pedro Saavedra
was signed as a free agent.
• May 17 2035:
Adam Pagliarulo
was released.
• May 17 2035:
Sam Barry
was claimed off of waivers.
• Mar 13 2035:
Daniel Austin
was released.
• Mar 12 2035:
Luis Velarde
was claimed off of waivers.
• Mar 08 2035:
Alvin McMullin
was released.
• Mar 04 2035:
Adam Pagliarulo
was claimed off of waivers.
• Mar 02 2035:
Nate Mullen
was claimed off of waivers.
League Record:
Wins: 69 Losses: 57 Pct: .548 Last10: 7-3 Streak: W1
Ave: 4.7 - 4.2 RS: 595 RA: 533 DIFF: +62
Cup:
Group 13
[1 | Eliminated]
Press Releases:
Mar 10 2030:
There's The Rub
-
by Ced on December 14th, 2016
Carmelo Vasquez has been released, despite a spectacular defensive season where he committed just a single error in 141 games at shortstop. It was revealed that he exchanged his Gold Glove award with Atlantic City Broadwalkers owner Milo Metalbat for a three day stint of various services, food and beverages in a VIP area of a Reno, Nevada massage parlor. Despite his excellence on the field, Vazquez has lost his job due to the scandal.
"Carmelo was misguided, and when you throw around that type of cabbage in a big, little city like that, you stick out and bring attention to yourself, and there were the press to swoop in and magnify what most would say is a normal Tuesday evening for a major leaguer" said Ced, Denver owner. "I've considered Metalbat's description of the night, and value and respect everybody under his employ. The physiotherapists at his establishments have unsurpassed attention to detail and have rehabbed many, many Denver players."
"They've got somethin' for everyone at their buffet," added manager Denny Johns who was also at the press conference.
Though Vasquez broke no player's union rule, Ced explained the dismissal. "Carmelo used my platinum membership card that evening, but failed to get my last hole punch on my frequent visitor voucher. So, I'm still at one away from a complimentary dual-threat deep tissue thigh massage and that really is disappointing. Basically, it's a failure by Vasquez to follow instructions."
When reached for comment, a rambunctious Milo Metalbat gave no impression that a tenth hole punch is forthcoming when he said "You tell Ced that there are no, never ever any freebs at any of my joints! That guy can afford to re-roof the Reno place in 24 karat gold or silver or whatever they got out there in Colorado! But we do have a promo campaign going right now: Our ATMs have absolutely no service fee through the month of March!"
Mar 01 2027:
Could Cunningham Become an Everyday Outfielder?
-
by Ced on April 15th, 2016
Matt Cunningham has agreed to join Denver after finding no other takers in free agency, and has successfully passed a medical which included him barely outrunning a surplus club courtesy vehicle traveling uphill while stuffed with six elephants.
The YouTube video has been viewed well over two million times, with all proceeds going to actor George Clooney's new humanitarian foundation titled "Don't Send Matt Cunningham Home from Third on a Fly Ball with No Outs".
"It's important that everyone knows, and is something dear to my heart as a lifelong Denver fan," said Academy Award winner Clooney.
Though posting team highs last year in batting average, slugging and OBP, Cunningham struggled to find regular at-bats throughout his career with the Bay City Lions. He of course lost his cool last season and threw a 5 gallon jug of energy drink at the youth group that was singing the national anthem too slowly for his taste apparently, but to his credit Cunningham showed his bouncebackability and went 2 for 3 with two doubles in an extra inning nail-biter win.
"I respect the manager's decisions, but you'd think with those numbers it would warrant more PT. The team was disappointed by our finish, but I contributed when called upon and kept hitting the gym all year. Best wishes to the Lions and stuff, but just looking forward to losing money on Texas Hold Em poker while on the bench at Denver now," shrugged the 34 year old.
"My teenage son thinks I could go 28 ding dongs 98 ribbies if given the chance, but God knows."
"He'll be DFA'd by mid-May and be working in construction," read one YouTube comment.
Aug 14 2025:
Martinelli's walk-off grand slam lifts Denver to 9-5 win
-
by Ced on December 31st, 2015
Brett Roberts was listening for the sound of the bat. The starting pitcher had struck out 10, but coughed up the lead in the 8th inning. He had a towel draped over his face and was sitting at the far end of the bench.
"Sac fly wins it, is what I was thinking. After I heard Marti make contact, the home fan's reaction was noisier than a sac fly, so I took the towel off just in time to see where the ball was and plus where the Louisville right fielder was. So I said to myself, you know, that ball actually has the distance to go over," said Roberts.
Clinging to a one-run lead Louisville's Armando Montoya (310 career saves) was trying for a two-inning save. When Denver had two on and no outs in the 8th, he worked around trouble and retired the next three in a row. In the 9th, the same situation occurred when once again Montoya had two baserunners aboard and no outs. After a lengthy mound visit, Louisville's manager decided to bring in 10 year vet Isiah Cannon from the bullpen. Denver tied the game, and then came Martinelli's walk-off grand slam.
"I just waited for a pitch that I could drive. I got a shaving cream pie thrown at me in the locker room. It feels great for the team to win. As the catcher, I saw how electric Roberts' stuff was tonight and am glad we got the victory," said Alan Martinelli.
Jan 20 2025:
Denver part ways with Director of Scouting
-
by Ced on November 9th, 2015
Denver will not renew their contract with Rory Maurice, Director of Scouting. After promising a "golden generation" of players, Maurice had five years to identify and evaluate talent via draft and free agency.
The team posted its lowest win total in 8 years and sat in last place most of the season, fielding a majority of players discovered by Maurice. The failure of left fielder Fernando Vargas at the major league level seemed to have exhausted owner Ced's patience. Denver had a Rookie of the Year two years in a row during Maurice's term, but that didn't save his job.
"Vargas was on pace for, what, 160 strikeouts at the plate? I get it. He sure could steal a biscuit though. I'd rather focus on the good players still at the club that should have long careers. It's rare to have instant success, but management have spoken and I wish everyone all the best," said Maurice.
Four other rookie players from last season have already been given their walking papers. It is said that Maurice was too determined to see his hand picked players succeed that no Plan B existed. Coleridge "Cool" Smyth has been hired by the front office to oversee the minor league system and, although a redhead, should be equal to the task.
May 31 2024:
Clement A Man of Honor and Homers
-
by Ced on September 25th, 2015
http://brokenbat.org/player/103126/
West Point cadet Clement looks to be Denver's solid choice to be the starting third baseman this season. He hit 20 homers in AA and in AAA he repeated the power numbers as well as hit for a .346 batting average.
Clement had a base hit in both his first Major League at-bat as well as his first Cup at-bat.
"From what I understand, he is active military, but serving duty in the Army reserve," said manager Denny Johns. "He will work hard for the country and work hard for the ballclub. Hugh Clement is an All-American."