Denver Broncos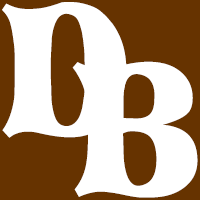 Team: Denver Broncos
[ID #15]
Location: Denver, CO (Mountain)
Owner: Ced

[since November 07th 2014 | last seen September 20th 2019]
Rank: #13 - Rating: 251.26
Fan Mood: 103.63
Prestige: 48
Color: Rust
Team Notes:
• Jun 27 2042:
Alan Abercrombie
was claimed off of waivers.
• Jun 20 2042:
Wade Eldred
was released.
• May 28 2042:
Marco Guzman
was inducted into the team Hall of Fame.
• May 28 2042:
Hugh Clement
was inducted into the team Hall of Fame.
• May 17 2042:
Wade Eldred
was signed as a free agent.
• Mar 14 2042:
Dwight Baumann
was signed as a free agent.
• Mar 14 2042:
Rafael Lopez
was released.
• Mar 14 2042:
Christian Pringle
was released.
• Mar 14 2042:
Soma Yamazaki
was released.
• Mar 13 2042:
Charlie Sargent
was released.
League Record:
Wins: 30 Losses: 35 Pct: .462 Last10: 3-7 Streak: L5
Ave: 4.6 - 4.9 RS: 299 RA: 316 DIFF: -17
Cup:
Group 112
[4 | Still Alive]
Press Releases:
May 25 2041:
Broncos take No. 1 spot; living up to the hype
-
by Ced on June 27th, 2019
With a quarter of the season already in the books, the Denver Broncos are now the sole owners of first place, and now sit atop the Legends League West in their first year ever in the highest league in all of baseball. This success took president Ced 21 Broken Bat seasons and 4 1/2 real world years.
"I really miss the fans being able to call us underrated," said Ced. "It may not be a unique story, I'll leave that to the historians, but it is uniquely our story."
The oddity here is that Ced began as Denvy president when the ballclub was in League VI. Broncos fans had previously seen 13 straight terrible losing seasons, but won the League VI West as well as the playoffs in Ced's first year. That's pretty tough to do to take a no-one and make them a someone.
Well, look at these guys now. Is there enough talent in Denver to pick them to win the division with confidence? Is it that they are facing mediocre teams or bad teams? They did just complete a series sweep of second place Santa Monica. There's no wrong answers here, but Denver is an exciting team to watch on a daily basis.
Mar 27 2039:
Cy Young Winner Scales Tells TMZ: I Can't Stand Boulder Move
-
by Ced on January 8th, 2019
Denver pitcher Armstrong Scales insinuated in an interview with TMZ today that league territorial rights may have been violated when the Missoula Polar Bears relocated to Boulder, Colorado.
"I've developed a brand new line on my forehead because of it," said the 34 year old 20 game winner about the dramatic altering of the landscape. "I don't know how this move is even considered, voted on or allowed by the folks at the league office. A joke. A mess. Somebody got paid, son. Back-to-back one-hundred win seasons tells you all that you need to know about Broncos baseball. I'm pretty sure that Denver will remain the favored franchise around here, you know what I'm saying? That other ballclub must want to leave behind years and years of losing, my man. They seem to piece together a lineup every season, I guess, so I do like how they compete. There are a lot of things happening, but I just can't figure this one out. Can you?"
Jun 10 2036:
Cup Draw Draws Concerns
-
by Ced on June 11th, 2018
To Hawaii we go. Denver has defeated Legends team Edmond to advance in the Cup. But many have questioned how such a fortuitous opponent was awarded to Denver during the next round's draw that was televised and covered exclusively by Fox News, but mysteriously tape-delayed.
When Wailuki's match-up was made, none other than guest draw assistant Atlantic City owner Milo Metalbat announced "Fat Ladies 88. Denver Broncos" from in front of the bingo cage.
Conspiracy theorists point out that Atlantic City had road Cup opponents Santa Monica and Los Angeles this season, both of which are tremendous beach vacation locales.
"Wailuki when you can touch-y!? Please visit our recently opened Medicine Hat, Canada location where for a limited time, all amuse-bouche are BOGO. C'mon Broncos!," Metalbat announced in a tweet with a timestamp of well after midnight.
Mar 10 2030:
There's The Rub
-
by Ced on December 14th, 2016
Carmelo Vasquez has been released, despite a spectacular defensive season where he committed just a single error in 141 games at shortstop. It was revealed that he exchanged his Gold Glove award with Atlantic City Broadwalkers owner Milo Metalbat for a three day stint of various services, food and beverages in a VIP area of a Reno, Nevada massage parlor. Despite his excellence on the field, Vazquez has lost his job due to the scandal.
"Carmelo was misguided, and when you throw around that type of cabbage in a big, little city like that, you stick out and bring attention to yourself, and there were the press to swoop in and magnify what most would say is a normal Tuesday evening for a major leaguer" said Ced, Denver owner. "I've considered Metalbat's description of the night, and value and respect everybody under his employ. The physiotherapists at his establishments have unsurpassed attention to detail and have rehabbed many, many Denver players."
"They've got somethin' for everyone at their buffet," added manager Denny Johns who was also at the press conference.
Though Vasquez broke no player's union rule, Ced explained the dismissal. "Carmelo used my platinum membership card that evening, but failed to get my last hole punch on my frequent visitor voucher. So, I'm still at one away from a complimentary dual-threat deep tissue thigh massage and that really is disappointing. Basically, it's a failure by Vasquez to follow instructions."
When reached for comment, a rambunctious Milo Metalbat gave no impression that a tenth hole punch is forthcoming when he said "You tell Ced that there are no, never ever any freebs at any of my joints! That guy can afford to re-roof the Reno place in 24 karat gold or silver or whatever they got out there in Colorado! But we do have a promo campaign going right now: Our ATMs have absolutely no service fee through the month of March!"
Mar 01 2027:
Could Cunningham Become an Everyday Outfielder?
-
by Ced on April 15th, 2016
Matt Cunningham has agreed to join Denver after finding no other takers in free agency, and has successfully passed a medical which included him barely outrunning a surplus club courtesy vehicle traveling uphill while stuffed with six elephants.
The YouTube video has been viewed well over two million times, with all proceeds going to actor George Clooney's new humanitarian foundation titled "Don't Send Matt Cunningham Home from Third on a Fly Ball with No Outs".
"It's important that everyone knows, and is something dear to my heart as a lifelong Denver fan," said Academy Award winner Clooney.
Though posting team highs last year in batting average, slugging and OBP, Cunningham struggled to find regular at-bats throughout his career with the Bay City Lions. He of course lost his cool last season and threw a 5 gallon jug of energy drink at the youth group that was singing the national anthem too slowly for his taste apparently, but to his credit Cunningham showed his bouncebackability and went 2 for 3 with two doubles in an extra inning nail-biter win.
"I respect the manager's decisions, but you'd think with those numbers it would warrant more PT. The team was disappointed by our finish, but I contributed when called upon and kept hitting the gym all year. Best wishes to the Lions and stuff, but just looking forward to losing money on Texas Hold Em poker while on the bench at Denver now," shrugged the 34 year old.
"My teenage son thinks I could go 28 ding dongs 98 ribbies if given the chance, but God knows."
"He'll be DFA'd by mid-May and be working in construction," read one YouTube comment.