Denver Broncos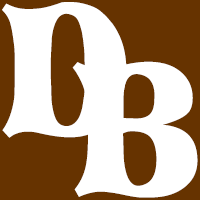 Team: Denver Broncos
[ID #15]
Location: Denver, CO (Mountain)
Owner: Ced

[since November 07th 2014 | last seen May 31st 2020]
Rank: #6 - Rating: 280.60
Fan Mood: 112.51
Prestige: 60
Color: Rust
Team Notes:
• Sep 08 2045:
Armando Olvera
was released.
• Sep 08 2045:
Juan Vega
was released.
• Aug 21 2045:
Steve Cotton
was signed as a free agent.
• Aug 14 2045:
Francis Brooks
was released.
• Aug 14 2045:
Pedro Blanco
was signed as a free agent.
• Aug 09 2045:
Edwin Bourne
was signed as a free agent.
• Aug 09 2045:
Jeremy Nomo
was released.
• Aug 04 2045:
Russell Hoppe
was claimed off of waivers.
• Jul 28 2045:
Juan Vega
was signed as a free agent.
• Jul 28 2045:
Kiké Vasquez
was claimed off of waivers.
League Record:
Wins: 68 Losses: 66 Pct: .507 Last10: 6-4 Streak: W1
Ave: 4.3 - 4.0 RS: 582 RA: 537 DIFF: +45
Cup:
Group 113
[0 | Eliminated]
Press Releases:
Oct 22 2042:
Two Rookie of the Years Tangle
-
by Ced on October 21st, 2019
Bryan "Problem" Paris and "Lightning" Daiki Saito had a showdown in Denver, in a rarity of a game that saw two former Rookie of the Year pitchers face off. Both are products of the great Laredo farm system.
It was a match-up of finesse versus power. Paris, a pinpoint accurate pitcher who won the Cy Young and led the Legends League in WHIP in 2039 versus Saito, whose Big In Japan stuff that shows promise but has occasionally struggled, as he has posted a 10.38 ERA and 2.23 WHIP in his last three appearances.
"We'll always have Paris!" was sarcastically chanted around Denver Field as Saito made his way to the showers during the 6th inning after allowing a two-run homer to Grabowski, which made the final score 5-0.
Paris pitched a gem; a complete game shutout.
With the win, Paris, whose free agent contract and controversial move between these two Legends teams made him Denver's highest paid player on the roster, equaled his win total of last year at 13, giving up just 5 hits and one walk.
Aug 19 2042:
Lindsey Dominant in Denver Debut; Duped by Atlantic City
-
by Ced on October 4th, 2019
Warren Lindsey completed his move to Denver two days ago and delivered a gem to his new club, then went on a rant about his old club Atlantic City afterwards. He allowed just one hit (a two-run HR in the first) and three walks in the victory over Roanoke.
"I felt comfortable during the outing, and am glad to have worked well with Quintero, my new catcher," said Lindsey.
The right-handed pitcher and last year All-Star then disparaged the Atlantic City owner, manager and large portions of the entire Garden State, the latter of which was deemed too nasty to be considered for print.
"My free agency dragged on this long because of my one-day affiliation with Atlantic City, and their unsavory Bo-Peep's Gentleman's Club owner Milo Metalbat. First of all, I was paid my signing bonus in cash with soggy twenty dollar bills stuffed into a duffel bag that may have been used in a kidnapping for all I know. I was later told by my agent that Milo believed I was in fact the female dancer named Lindsey Warren who goes by the stage name of Rudy Fuxxxtable. I know I'm paid to pitch, but they had a real strange definition for the Long Reliever role. The rest of the baseball world wouldn't touch me, which is of course the exact same rule at all of Milo's adult entertainment venues, with the exception of the Champagne Room, where a middle school type of grope is sometimes allowed."
May 25 2041:
Broncos take No. 1 spot; living up to the hype
-
by Ced on June 27th, 2019
With a quarter of the season already in the books, the Denver Broncos are now the sole owners of first place, and now sit atop the Legends League West in their first year ever in the highest league in all of baseball. This success took president Ced 21 Broken Bat seasons and 4 1/2 real world years.
"I really miss the fans being able to call us underrated," said Ced. "It may not be a unique story, I'll leave that to the historians, but it is uniquely our story."
The oddity here is that Ced began as Denvy president when the ballclub was in League VI. Broncos fans had previously seen 13 straight terrible losing seasons, but won the League VI West as well as the playoffs in Ced's first year. That's pretty tough to do to take a no-one and make them a someone.
Well, look at these guys now. Is there enough talent in Denver to pick them to win the division with confidence? Is it that they are facing mediocre teams or bad teams? They did just complete a series sweep of second place Santa Monica. There's no wrong answers here, but Denver is an exciting team to watch on a daily basis.
Mar 27 2039:
Cy Young Winner Scales Tells TMZ: I Can't Stand Boulder Move
-
by Ced on January 8th, 2019
Denver pitcher Armstrong Scales insinuated in an interview with TMZ today that league territorial rights may have been violated when the Missoula Polar Bears relocated to Boulder, Colorado.
"I've developed a brand new line on my forehead because of it," said the 34 year old 20 game winner about the dramatic altering of the landscape. "I don't know how this move is even considered, voted on or allowed by the folks at the league office. A joke. A mess. Somebody got paid, son. Back-to-back one-hundred win seasons tells you all that you need to know about Broncos baseball. I'm pretty sure that Denver will remain the favored franchise around here, you know what I'm saying? That other ballclub must want to leave behind years and years of losing, my man. They seem to piece together a lineup every season, I guess, so I do like how they compete. There are a lot of things happening, but I just can't figure this one out. Can you?"
Jun 10 2036:
Cup Draw Draws Concerns
-
by Ced on June 11th, 2018
To Hawaii we go. Denver has defeated Legends team Edmond to advance in the Cup. But many have questioned how such a fortuitous opponent was awarded to Denver during the next round's draw that was televised and covered exclusively by Fox News, but mysteriously tape-delayed.
When Wailuki's match-up was made, none other than guest draw assistant Atlantic City owner Milo Metalbat announced "Fat Ladies 88. Denver Broncos" from in front of the bingo cage.
Conspiracy theorists point out that Atlantic City had road Cup opponents Santa Monica and Los Angeles this season, both of which are tremendous beach vacation locales.
"Wailuki when you can touch-y!? Please visit our recently opened Medicine Hat, Canada location where for a limited time, all amuse-bouche are BOGO. C'mon Broncos!," Metalbat announced in a tweet with a timestamp of well after midnight.