Denver Broncos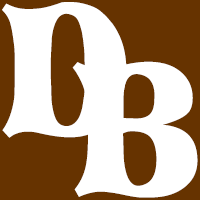 Team: Denver Broncos
[ID #15]
Location: Denver, CO (Mountain)
Owner: Ced

[since November 07th 2014 | last seen October 23rd 2020]
Rank: #21 - Rating: 217.66
Fan Mood: 86.29
Prestige: 60
Color: Rust
Team Notes:
• Aug 18 2047:
Julio DeJesus
was released.
• Jul 02 2047:
Julio DeJesus
was signed as a free agent.
• Mar 14 2047:
Vince Casey
was released.
• Mar 14 2047:
Sal Burt
was released.
• Mar 14 2047:
Luis Balderas
was released.
• Mar 14 2047:
Rafael Morales
was released.
• Oct 07 2046:
Edward Barrett
was released.
• Oct 07 2046:
Garry Bock
was released.
• Oct 07 2046:
Si Do
was released.
• Jul 19 2046:
Emilio Avalos
was released.
League Record:
Wins: 49 Losses: 62 Pct: .441 Last10: 3-7 Streak: L1
Ave: 4.1 - 4.4 RS: 455 RA: 487 DIFF: -32
Cup:
Group 94
[2 | Eliminated]
Press Releases:
Jan 15 2046:
Denver Broncos 25-Year Anniversary Team
-
by Ced on June 16th, 2020
Denver Broncos 25-Year Anniversary Team
We looked over the last 25 seasons and found all of Denvy's consistent contributors as well as the impactful one-hit wonders. Without further ado, here is the 25-Year Anniversary Team that was compiled with the help of players, staff, the media and of course our FANS.
C
Rafael Lopez
Five tool player, power hitter, 4 Gold Gloves. All of this from a Round 7 draft pick.
1B
Luis Jimenez
Pure offense, and proven contributor in Legends. 5 years straight of 100 RBI in Legends. Stands at first base and catches balls thrown in his general direction adequately. Not gonna be diving in the stands for fouls.
2B
Mark Grant
2041 Legends MVP. Not known for fielding. Switch hitter with power.
3B
Tank Clement
Military veteran. Went to Army. Our starting third baseman for 13 years. 7 Gold Gloves, a "web gem" player at that hot corner. Point Blank Period. 2 full seasons without any errors. 2,000+ career hits.
SS
Vince Casey
Just here for his glove. 3 Gold Gloves. 2042 he played out of his mind offensively. Probably juicing admittedly. We know nothing about that.
LF
Lance Davies
Low SI rental hero. All Star, All League and Gold Glove at age 35. Signed from the leftovers and scraps of a Legends team.
CF
Marco Guzman
Best clutch hitter we've had. Denver All-Time career leader in Runs, Home Runs, Runs Batted In. All Star 9 years straight.
RF
Curtis Napolitano
Only with us briefly. Career .391 OBP. 7 seasons of 90+ walks. Moneyball guy. Five tool guy, just not shown on his player card.
DH
Ron Bush
Always seemed to be a lock for 100 runs per season.
Oct 22 2042:
Two Rookie of the Years Tangle
-
by Ced on October 21st, 2019
Bryan "Problem" Paris and "Lightning" Daiki Saito had a showdown in Denver, in a rarity of a game that saw two former Rookie of the Year pitchers face off. Both are products of the great Laredo farm system.
It was a match-up of finesse versus power. Paris, a pinpoint accurate pitcher who won the Cy Young and led the Legends League in WHIP in 2039 versus Saito, whose Big In Japan stuff that shows promise but has occasionally struggled, as he has posted a 10.38 ERA and 2.23 WHIP in his last three appearances.
"We'll always have Paris!" was sarcastically chanted around Denver Field as Saito made his way to the showers during the 6th inning after allowing a two-run homer to Grabowski, which made the final score 5-0.
Paris pitched a gem; a complete game shutout.
With the win, Paris, whose free agent contract and controversial move between these two Legends teams made him Denver's highest paid player on the roster, equaled his win total of last year at 13, giving up just 5 hits and one walk.
Aug 19 2042:
Lindsey Dominant in Denver Debut; Duped by Atlantic City
-
by Ced on October 4th, 2019
Warren Lindsey completed his move to Denver two days ago and delivered a gem to his new club, then went on a rant about his old club Atlantic City afterwards. He allowed just one hit (a two-run HR in the first) and three walks in the victory over Roanoke.
"I felt comfortable during the outing, and am glad to have worked well with Quintero, my new catcher," said Lindsey.
The right-handed pitcher and last year All-Star then disparaged the Atlantic City owner, manager and large portions of the entire Garden State, the latter of which was deemed too nasty to be considered for print.
"My free agency dragged on this long because of my one-day affiliation with Atlantic City, and their unsavory Bo-Peep's Gentleman's Club owner Milo Metalbat. First of all, I was paid my signing bonus in cash with soggy twenty dollar bills stuffed into a duffel bag that may have been used in a kidnapping for all I know. I was later told by my agent that Milo believed I was in fact the female dancer named Lindsey Warren who goes by the stage name of Rudy Fuxxxtable. I know I'm paid to pitch, but they had a real strange definition for the Long Reliever role. The rest of the baseball world wouldn't touch me, which is of course the exact same rule at all of Milo's adult entertainment venues, with the exception of the Champagne Room, where a middle school type of grope is sometimes allowed."
May 25 2041:
Broncos take No. 1 spot; living up to the hype
-
by Ced on June 27th, 2019
With a quarter of the season already in the books, the Denver Broncos are now the sole owners of first place, and now sit atop the Legends League West in their first year ever in the highest league in all of baseball. This success took president Ced 21 Broken Bat seasons and 4 1/2 real world years.
"I really miss the fans being able to call us underrated," said Ced. "It may not be a unique story, I'll leave that to the historians, but it is uniquely our story."
The oddity here is that Ced began as Denvy president when the ballclub was in League VI. Broncos fans had previously seen 13 straight terrible losing seasons, but won the League VI West as well as the playoffs in Ced's first year. That's pretty tough to do to take a no-one and make them a someone.
Well, look at these guys now. Is there enough talent in Denver to pick them to win the division with confidence? Is it that they are facing mediocre teams or bad teams? They did just complete a series sweep of second place Santa Monica. There's no wrong answers here, but Denver is an exciting team to watch on a daily basis.
Mar 27 2039:
Cy Young Winner Scales Tells TMZ: I Can't Stand Boulder Move
-
by Ced on January 8th, 2019
Denver pitcher Armstrong Scales insinuated in an interview with TMZ today that league territorial rights may have been violated when the Missoula Polar Bears relocated to Boulder, Colorado.
"I've developed a brand new line on my forehead because of it," said the 34 year old 20 game winner about the dramatic altering of the landscape. "I don't know how this move is even considered, voted on or allowed by the folks at the league office. A joke. A mess. Somebody got paid, son. Back-to-back one-hundred win seasons tells you all that you need to know about Broncos baseball. I'm pretty sure that Denver will remain the favored franchise around here, you know what I'm saying? That other ballclub must want to leave behind years and years of losing, my man. They seem to piece together a lineup every season, I guess, so I do like how they compete. There are a lot of things happening, but I just can't figure this one out. Can you?"