Stockton Koi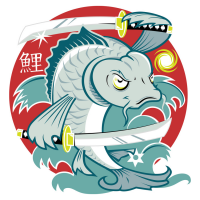 Team: Stockton Koi
[ID #109]
Location: Stockton, CA (West)
Owner: FMcgriff1b

[since November 23rd 2012 | last seen February 24th 2018]
Rank: #429 - Rating: 75.95
Fan Mood: 70.81
Prestige: 3
Color: Red & Gold
Team Notes:
• Mar 02 2035:
Luis Veliz
was claimed off of waivers.
• Feb 19 2035:
Ricky Banning
was released.
• Feb 19 2035:
Tomoki Takamatsu
was claimed off of waivers.
• Feb 19 2035:
Patrick Fogarty
was claimed off of waivers.
• Jan 22 2035:
Frank Mills
was released.
• Jan 22 2035:
Jack Fitzpatrick
was claimed off of waivers.
• Jan 15 2035:
Wesley Sprague
was released.
• Jan 15 2035:
Johnnie Simms
was hired as the new manager.
• Jan 15 2035:
Antonio Galvan
was fired as manager.
• Aug 29 2034:
Andrew Campbell
was claimed off of waivers.
League Record:
Wins: 0 Losses: 0 Pct: .000 Last10: 0-0 Streak: -
Ave: 0.0 - 0.0 RS: 0 RA: 0 DIFF: 0
Cup:
Group 34
[0 | Still Alive]
Press Releases:
Nov 04 2034:
We'll be back
-
by FMcgriff1b on December 21st, 2017
The team was expected to come in last this season and after a very poor start. The team dumped their older players to allow for some younger players to improve. "Well unfortunately the organization made the conscious decision to sacrifice some wins this year for wins next year and although it's been a tough season for the team and fans. I think we've been able to develop a couple of players that will remain for the team long term and maybe be impact players for this team moving forward" -manager Antonio Galvan
When asked about the controversy surrounding Chris Knepper and the Jets manager Antonio said "The Jets claim that it was not harsh to drop a player the same day you draft him and to me that doesn't make sense. I can't imagine being drafted (a very exciting moment in every players life) as a 17 year old and the same day as being drafted being told you're not good enough. How is that not harsh? The Jets also claim that Knepper is still not good enough for their team. Well yes he had a 4.30 era and a 1.5 whip but you have to remember that he was a 73 skill index player to start the season but now he has a 95 skill index and he is 23. He still has room for improvement and I think the Jets would be a better team with Knepper on it next season than without him. As far as I'm concerned the Koi have a new rivalry with the Jets so hopefully we end up in the same league in the future." Their have been claims that this rivalry with the Jets was a ploy by the Koi to increase fan interest in a last place team. Owner Andrew Erickson denied this claim calling it "hogwash".
Sep 04 2034:
Rookie Chris Knepper scheduled to face the team that drafted him.(Grand Junction Jets)
-
by FMcgriff1b on December 6th, 2017
Chris Knepper http://brokenbat.org/player/137866 has been one of the view bright spots for the Koi this past season. His SI has increased a remarkable 21 so far this season. Knepper had a strange minor league career playing for four different teams before getting a shot to play with the Koi. Grand Junction drafted him but dropped him on the same day, harsh. "Chris says that starting against the team that dropped him is just like any other game. However, I think he really wants to show them what they missed out on. Should be an interesting game." says owner Andrew Erickson.
Nov 01 2033:
Team wins first championship ever
-
by FMcgriff1b on October 4th, 2017
It took 33 seasons but the team won their first championship while also winning 100 plus games for the first time.
Andrew, the owner, was asked if the team is readyfor div. V and he said "Absolutely not but does that mean we shouldn't have won the division, absolutely not. The fans finally have a winning team so let's just enjoy the moment".
Aug 19 2033:
Stockton 10 game lead with 50 games to go
-
by FMcgriff1b on September 14th, 2017
The Koi have during interleague play gone from third to first in the division. It appears that the pitching staff have really performed this year. Owner/GM Mr. Erickson is gerting a lot of credit for turning this team around. Since he took over, the team has played three seasons and has 3 above five hundred seasons. Doubling the number of .500+ seasons in team history. Which is good after being ranked 700+ before Mr. Erickson took over.
The team is no question better than it has ever been but are they ready for division V? The answer to that is probably not. The team has finally brought up a rookie for the first time this season so the depth of the team is not there yet. They still seem to fill up the roster with underrated cheap free agents and it works fine for div, 6 but probably not quite good enough to compete in higher divisions. If they hold on to the top of the division it'll be an interesting next season.
Jun 08 2031:
League attendance record broken!
-
by FMcgriff1b on March 26th, 2017
After only 50 games of new ownership the team has improved from the league doormat to a second place team with a +70 run differential. The fans have responded by filling up the seats in record numbers. Dave Anderson from ESPN says it's not sustainable with almost all of Stockton's players being over 30. Owner, Andrew Erickson, stated " Our team is doing well. Our players are older than some other teams but we've got a deep bench. I'm not too worried about position players tiring out. We're still working on our pitching depth. We had 39 wins last year. We now have 31 after 50 games. It's nice to see the fans excited and coming out to support the team.