Stockton Koi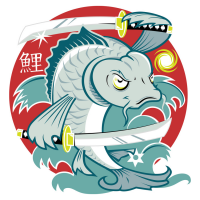 Team: Stockton Koi
[ID #109]
Location: Stockton, CA (West)
Owner: FMcgriff1b

[since November 23rd 2012 | last seen June 17th 2018]
Rank: #559 - Rating: 58.62
Fan Mood: 91.36
Prestige: 3
Color: Red & Gold
Team Notes:
• Jul 02 2036:
Matt Kasper
was claimed off of waivers.
• Jun 27 2036:
Marvin Edwards
was released.
• Jun 27 2036:
Karl Robbins
was claimed off of waivers.
• Jun 25 2036:
Ted Stearns
was released.
• May 29 2036:
Micheal Hess
was released.
• May 17 2036:
Dennis Banks
was released.
• Apr 25 2036:
Tony Dunlap
was claimed off of waivers.
• Apr 21 2036:
Phil Gillespie
was claimed off of waivers.
• Apr 21 2036:
Louis Sloan
was claimed off of waivers.
• Apr 14 2036:
Patrick Fogarty
was released.
League Record:
Wins: 37 Losses: 37 Pct: .500 Last10: 3-7 Streak: L1
Ave: 4.6 - 4.3 RS: 342 RA: 321 DIFF: +21
Cup:
Group 44
[0 | Eliminated]
Press Releases:
Jun 08 2035:
Jaime Jimenez hits for the cycle
-
by FMcgriff1b on March 26th, 2018
Jimenez
http://brokenbat.org/player/141730
the young catcher for the Koi compiled five hits and hit for the cycle in a 13-12 win for the Koi.
http://brokenbat.org/game/2748851
Mar 18 2035:
Back to the Future
-
by FMcgriff1b on March 3rd, 2018
The Koi's first try at 2035 did not go well. The pitching was historically bad. One reason for this was the insistence of management to play an OF at SS and an untrained 2b at 2b. The team ended up with record number errors and very few double plays. The team had two double plays in the first 40 games. "We understand how remarkable that is and not in a good way. We are going to do it again, however, since both players are young and could be very promising in the positions in the future. We've revamped the pitching and I'm new too which should create what we think will be a better outcome." - new coach Simms
Only time will tell but replaying a season will give some insights on how player development works. The team's players did improve well during the non season. Let's see if they improve at the same pace.
Nov 04 2034:
We'll be back
-
by FMcgriff1b on December 21st, 2017
The team was expected to come in last this season and after a very poor start. The team dumped their older players to allow for some younger players to improve. "Well unfortunately the organization made the conscious decision to sacrifice some wins this year for wins next year and although it's been a tough season for the team and fans. I think we've been able to develop a couple of players that will remain for the team long term and maybe be impact players for this team moving forward" -manager Antonio Galvan
When asked about the controversy surrounding Chris Knepper and the Jets manager Antonio said "The Jets claim that it was not harsh to drop a player the same day you draft him and to me that doesn't make sense. I can't imagine being drafted (a very exciting moment in every players life) as a 17 year old and the same day as being drafted being told you're not good enough. How is that not harsh? The Jets also claim that Knepper is still not good enough for their team. Well yes he had a 4.30 era and a 1.5 whip but you have to remember that he was a 73 skill index player to start the season but now he has a 95 skill index and he is 23. He still has room for improvement and I think the Jets would be a better team with Knepper on it next season than without him. As far as I'm concerned the Koi have a new rivalry with the Jets so hopefully we end up in the same league in the future." Their have been claims that this rivalry with the Jets was a ploy by the Koi to increase fan interest in a last place team. Owner Andrew Erickson denied this claim calling it "hogwash".
Sep 04 2034:
Rookie Chris Knepper scheduled to face the team that drafted him.(Grand Junction Jets)
-
by FMcgriff1b on December 6th, 2017
Chris Knepper http://brokenbat.org/player/137866 has been one of the view bright spots for the Koi this past season. His SI has increased a remarkable 21 so far this season. Knepper had a strange minor league career playing for four different teams before getting a shot to play with the Koi. Grand Junction drafted him but dropped him on the same day, harsh. "Chris says that starting against the team that dropped him is just like any other game. However, I think he really wants to show them what they missed out on. Should be an interesting game." says owner Andrew Erickson.
Nov 01 2033:
Team wins first championship ever
-
by FMcgriff1b on October 4th, 2017
It took 33 seasons but the team won their first championship while also winning 100 plus games for the first time.
Andrew, the owner, was asked if the team is readyfor div. V and he said "Absolutely not but does that mean we shouldn't have won the division, absolutely not. The fans finally have a winning team so let's just enjoy the moment".