Stockton Koi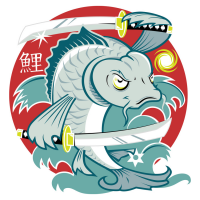 Team: Stockton Koi
[ID #109]
Location: Stockton, CA (West)
Owner: FMcgriff1b

[since November 23rd 2012 | last seen December 12th 2017]
Rank: #429 - Rating: 75.98
Fan Mood: 71.10
Prestige: 3
Color: Red & Gold
Team Notes:
• Aug 29 2034:
Andrew Campbell
was claimed off of waivers.
• Aug 29 2034:
Kazu Yamamoto
was claimed off of waivers.
• Aug 25 2034:
Brant Sharp
was claimed off of waivers.
• Aug 22 2034:
Dan Andrews
was released.
• Aug 21 2034:
Marcos Barragan
was claimed off of waivers.
• Aug 19 2034:
Antonio Bustamante
was released.
• Aug 19 2034:
Corbin Crocker
was claimed off of waivers.
• Aug 14 2034:
Jacques Bélanger
was released.
• Aug 14 2034:
Jacques Bélanger
was claimed off of waivers.
• Aug 09 2034:
Wade Beam
was claimed off of waivers.
League Record:
Wins: 51 Losses: 88 Pct: .367 Last10: 3-7 Streak: L2
Ave: 3.6 - 5.1 RS: 497 RA: 707 DIFF: -210
Cup:
Group 61
[0 | Eliminated]
Press Releases:
Sep 04 2034:
Rookie Chris Knepper scheduled to face the team that drafted him.(Grand Junction Jets)
-
by FMcgriff1b on December 6th, 2017
Chris Knepper http://brokenbat.org/player/137866 has been one of the view bright spots for the Koi this past season. His SI has increased a remarkable 21 so far this season. Knepper had a strange minor league career playing for four different teams before getting a shot to play with the Koi. Grand Junction drafted him but dropped him on the same day, harsh. "Chris says that starting against the team that dropped him is just like any other game. However, I think he really wants to show them what they missed out on. Should be an interesting game." says owner Andrew Erickson.
Nov 01 2033:
Team wins first championship ever
-
by FMcgriff1b on October 4th, 2017
It took 33 seasons but the team won their first championship while also winning 100 plus games for the first time.
Andrew, the owner, was asked if the team is readyfor div. V and he said "Absolutely not but does that mean we shouldn't have won the division, absolutely not. The fans finally have a winning team so let's just enjoy the moment".
Aug 19 2033:
Stockton 10 game lead with 50 games to go
-
by FMcgriff1b on September 14th, 2017
The Koi have during interleague play gone from third to first in the division. It appears that the pitching staff have really performed this year. Owner/GM Mr. Erickson is gerting a lot of credit for turning this team around. Since he took over, the team has played three seasons and has 3 above five hundred seasons. Doubling the number of .500+ seasons in team history. Which is good after being ranked 700+ before Mr. Erickson took over.
The team is no question better than it has ever been but are they ready for division V? The answer to that is probably not. The team has finally brought up a rookie for the first time this season so the depth of the team is not there yet. They still seem to fill up the roster with underrated cheap free agents and it works fine for div, 6 but probably not quite good enough to compete in higher divisions. If they hold on to the top of the division it'll be an interesting next season.
Jun 08 2031:
League attendance record broken!
-
by FMcgriff1b on March 26th, 2017
After only 50 games of new ownership the team has improved from the league doormat to a second place team with a +70 run differential. The fans have responded by filling up the seats in record numbers. Dave Anderson from ESPN says it's not sustainable with almost all of Stockton's players being over 30. Owner, Andrew Erickson, stated " Our team is doing well. Our players are older than some other teams but we've got a deep bench. I'm not too worried about position players tiring out. We're still working on our pitching depth. We had 39 wins last year. We now have 31 after 50 games. It's nice to see the fans excited and coming out to support the team.
Mar 12 2031:
New ownership
-
by FMcgriff1b on March 2nd, 2017
A new owner, Andrew Erickson,has been hired. He has a winning history taking a team much like Stockton from division 6 to the Legends League. His former team also won two cup championships. Perhaps he can do it again. At the very least Stockton fans have some reason to hope. A rarity for a team with over 30 years of history and only two seasons with a positive run differential. He has quickly revamped the line up picking up a lot of older, some consider washed up players. "A rebuild doesn't happen over night. We want to put on a competitive product on the field for now but we will try to develop some great young players but that will take quite some time. We've got a lot of players with something to prove. Should at the very least be more interesting to watch than previous years."
"I like a challenge"- owner Andrew Erickson Well he's got it.