"The Thief" Szymon Dąbrowski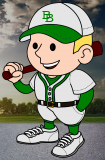 #31

- Szymon Dąbrowski [ID #113767] Salem Yankees SS
Home Town: Bydgoszcz, Poland School: none Drafted: 2024, Round #1 by Manhattan Isotopes
Veteran (1 year with club)
Bats (R) Throws (R) Positions: SS
Attributes
Offense [Form: Average]
Defense
Age: 35
Hitting:
16
Fielding:
17
Height: 5' 10"
Bat Control:
11
Range:
17
Weight: 182
Plate Discipline:
8
Arm:
16
Experience: 11 years
Power:
15
Skill Index:
111
Salary: $3.35M
Speed:
11
Potential:
15
Scouting Report: He can be a very good hitter. He can develop into a decent slugger. He can be amazing in the field. He is getting to the age where his skills may decline quickly.
| Year | Team | LL | | G | AB | R | H | 2B | 3B | HR | RBI | BB | HBP | K | SB | CS | SH | FS | SF | AVE | OBP | SLG | OPS | VLHP | VRHP | Home | Away | RISP | GB/FB | GIDP | POTG | Age | SI | Salary |
| --- | --- | --- | --- | --- | --- | --- | --- | --- | --- | --- | --- | --- | --- | --- | --- | --- | --- | --- | --- | --- | --- | --- | --- | --- | --- | --- | --- | --- | --- | --- | --- | --- | --- | --- |
| 2025 | MAN | 1 | | 0 | 0 | 0 | 0 | 0 | 0 | 0 | 0 | 0 | 0 | 0 | 0 | 0 | 0 | 0 | 0 | .000 | .000 | .000 | .000 | .000 | .000 | .000 | .000 | .000 | - | 0 | 0 | 19 | 84 | $0.20M |
| 2026 | MAN | 1 | | 0 | 0 | 0 | 0 | 0 | 0 | 0 | 0 | 0 | 0 | 0 | 0 | 0 | 0 | 0 | 0 | .000 | .000 | .000 | .000 | .000 | .000 | .000 | .000 | .000 | - | 0 | 0 | 20 | 89 | $0.20M |
| 2027 | MAN | 1 | | 0 | 0 | 0 | 0 | 0 | 0 | 0 | 0 | 0 | 0 | 0 | 0 | 0 | 0 | 0 | 0 | .000 | .000 | .000 | .000 | .000 | .000 | .000 | .000 | .000 | - | 0 | 0 | 21 | 93 | $0.20M |
| 2028 | MAN | 1 | | 0 | 0 | 0 | 0 | 0 | 0 | 0 | 0 | 0 | 0 | 0 | 0 | 0 | 0 | 0 | 0 | .000 | .000 | .000 | .000 | .000 | .000 | .000 | .000 | .000 | - | 0 | 0 | 22 | 99 | $0.20M |
| 2029 | MAN | 1 | | 71 | 256 | 21 | 58 | 18 | 1 | 2 | 31 | 6 | 3 | 56 | 1 | 0 | 0 | 4 | 0 | .227 | .253 | .328 | .581 | .298 | .211 | .246 | .205 | .000 | 1.55 | 3 | 1 | 23 | 104 | $0.20M |
| 2030 | MAN | 1 | | 158 | 580 | 50 | 105 | 26 | 2 | 8 | 53 | 12 | 7 | 126 | 1 | 0 | 2 | 1 | 3 | .181 | .206 | .274 | .480 | .230 | .166 | .154 | .207 | .000 | 2.05 | 12 | 0 | 24 | 109 | $0.55M |
| 2031 | MAN | 1 | | 155 | 570 | 62 | 130 | 38 | 3 | 16 | 70 | 21 | 2 | 124 | 0 | 1 | 5 | 2 | 6 | .228 | .255 | .389 | .645 | .252 | .219 | .212 | .242 | .200 | 1.45 | 8 | 5 | 25 | 114 | $1.40M |
| 2032 | MAN | 2 | | 150 | 571 | 72 | 134 | 37 | 0 | 13 | 68 | 14 | 2 | 113 | 0 | 0 | 1 | 2 | 6 | .235 | .253 | .368 | .621 | .256 | .226 | .243 | .226 | .211 | 1.34 | 10 | 5 | 26 | 118 | $2.45M |
| 2033 | MAN | 3 | | 157 | 595 | 77 | 144 | 43 | 2 | 12 | 71 | 23 | 3 | 127 | 0 | 1 | 2 | 3 | 7 | .242 | .271 | .382 | .652 | .296 | .226 | .187 | .292 | .223 | 1.48 | 10 | 4 | 27 | 118 | $2.65M |
| 2034 | MAN | 3 | | 157 | 599 | 60 | 146 | 43 | 1 | 16 | 84 | 25 | 4 | 113 | 4 | 1 | 3 | 1 | 5 | .244 | .276 | .399 | .675 | .302 | .223 | .264 | .224 | .258 | 1.27 | 13 | 5 | 28 | 118 | $2.90M |
| 2035 | MAN | 2 | | 140 | 525 | 45 | 109 | 29 | 4 | 12 | 54 | 21 | 3 | 96 | 2 | 1 | 1 | 1 | 3 | .208 | .241 | .347 | .588 | .232 | .198 | .204 | .211 | .208 | 1.12 | 4 | 5 | 29 | 118 | $2.65M |
| 2036 | MAN | 2 | | 157 | 592 | 73 | 152 | 46 | 1 | 13 | 72 | 14 | 3 | 117 | 1 | 2 | 1 | 1 | 6 | .257 | .275 | .404 | .679 | .298 | .247 | .273 | .241 | .263 | 1.29 | 10 | 3 | 30 | 118 | $2.60M |
| 2037 | MAN | 2 | | 156 | 579 | 64 | 149 | 38 | 5 | 12 | 68 | 22 | 3 | 101 | 2 | 1 | 4 | 1 | 5 | .257 | .286 | .402 | .688 | .303 | .241 | .258 | .257 | .262 | 1.46 | 3 | 1 | 31 | 118 | $2.65M |
| 2038 | MAN | 2 | | 153 | 599 | 57 | 132 | 39 | 4 | 12 | 71 | 18 | 1 | 130 | 1 | 0 | 2 | 3 | 5 | .220 | .242 | .359 | .601 | .213 | .224 | .239 | .203 | .219 | 1.27 | 11 | 4 | 32 | 117 | $2.65M |
| 2039 | MAN | 2 | | 103 | 258 | 24 | 57 | 19 | 0 | 5 | 31 | 12 | 1 | 33 | 0 | 0 | 0 | 0 | 2 | .221 | .256 | .353 | .609 | .265 | .172 | .238 | .206 | .206 | 1.40 | 8 | 1 | 33 | 117 | $2.65M |
| 2040 | MAN | 2 | | 83 | 331 | 38 | 79 | 28 | 0 | 8 | 47 | 9 | 3 | 60 | 1 | 0 | 2 | 0 | 0 | .239 | .265 | .396 | .661 | .238 | .239 | .228 | .245 | .330 | 1.36 | 4 | 1 | 34 | 115 | $2.50M |
| 2040 | SAL | 6 | | 59 | 214 | 23 | 51 | 9 | 0 | 5 | 26 | 10 | 2 | 38 | 0 | 1 | 1 | 0 | 2 | .238 | .276 | .350 | .627 | .293 | .218 | .253 | .229 | .269 | 1.16 | 3 | 1 | 34 | 115 | $3.55M |
| 2041 | SAL | 5 | | 89 | 311 | 31 | 71 | 19 | 3 | 6 | 29 | 19 | 1 | 59 | 0 | 0 | 0 | 0 | 2 | .228 | .273 | .367 | .640 | .259 | .217 | .179 | .282 | .196 | 1.21 | 3 | 3 | 35 | 111 | $3.35M |
| Total | | | | 1788 | 6580 | 697 | 1517 | 432 | 26 | 140 | 775 | 226 | 38 | 1293 | 13 | 8 | 24 | 19 | 52 | .231 | .258 | .368 | .626 | .263 | .219 | .226 | .234 | .236 | 1.38 | 102 | 39 | - | - | - |
| Year | Team | | P | % | C | % | 1B | % | 2B | % | 3B | % | SS | % | OF | % | LF | % | CF | % | RF | % | DH | CS% | PB | DP | OA | E | FP |
| --- | --- | --- | --- | --- | --- | --- | --- | --- | --- | --- | --- | --- | --- | --- | --- | --- | --- | --- | --- | --- | --- | --- | --- | --- | --- | --- | --- | --- | --- |
| 2025 | MAN | | 0 | .000 | 0 | .000 | 0 | .000 | 0 | .000 | 0 | .000 | 0 | .000 | 0 | .000 | 0 | .000 | 0 | .000 | 0 | .000 | 0 | 0% | 0 | 0 | 0 | 0 | .000 |
| 2026 | MAN | | 0 | .000 | 0 | .000 | 0 | .000 | 0 | .000 | 0 | .000 | 0 | .000 | 0 | .000 | 0 | .000 | 0 | .000 | 0 | .000 | 0 | 0% | 0 | 0 | 0 | 0 | .000 |
| 2027 | MAN | | 0 | .000 | 0 | .000 | 0 | .000 | 0 | .000 | 0 | .000 | 0 | .000 | 0 | .000 | 0 | .000 | 0 | .000 | 0 | .000 | 0 | 0% | 0 | 0 | 0 | 0 | .000 |
| 2028 | MAN | | 0 | .000 | 0 | .000 | 0 | .000 | 0 | .000 | 0 | .000 | 0 | .000 | 0 | .000 | 0 | .000 | 0 | .000 | 0 | .000 | 0 | 0% | 0 | 0 | 0 | 0 | .000 |
| 2029 | MAN | | 0 | .000 | 0 | .000 | 0 | .000 | 0 | .000 | 0 | .000 | 71 | .960 | 0 | .000 | 0 | .000 | 0 | .000 | 0 | .000 | 0 | 0% | 0 | 26 | 0 | 12 | .960 |
| 2030 | MAN | | 0 | .000 | 0 | .000 | 0 | .000 | 0 | .000 | 0 | .000 | 158 | .983 | 0 | .000 | 0 | .000 | 0 | .000 | 0 | .000 | 0 | 0% | 0 | 64 | 0 | 12 | .983 |
| 2031 | MAN | | 0 | .000 | 0 | .000 | 0 | .000 | 0 | .000 | 0 | .000 | 155 | .984 | 0 | .000 | 0 | .000 | 0 | .000 | 0 | .000 | 0 | 0% | 0 | 55 | 0 | 10 | .984 |
| 2032 | MAN | | 0 | .000 | 0 | .000 | 0 | .000 | 0 | .000 | 0 | .000 | 150 | .988 | 0 | .000 | 0 | .000 | 0 | .000 | 0 | .000 | 0 | 0% | 0 | 56 | 0 | 7 | .988 |
| 2033 | MAN | | 0 | .000 | 0 | .000 | 0 | .000 | 0 | .000 | 0 | .000 | 157 | .984 | 0 | .000 | 0 | .000 | 0 | .000 | 0 | .000 | 0 | 0% | 0 | 75 | 0 | 11 | .984 |
| 2034 | MAN | | 0 | .000 | 0 | .000 | 0 | .000 | 0 | .000 | 0 | .000 | 155 | .980 | 0 | .000 | 0 | .000 | 0 | .000 | 0 | .000 | 2 | 0% | 0 | 52 | 0 | 13 | .980 |
| 2035 | MAN | | 0 | .000 | 0 | .000 | 0 | .000 | 0 | .000 | 0 | .000 | 140 | .973 | 0 | .000 | 0 | .000 | 0 | .000 | 0 | .000 | 0 | 0% | 0 | 44 | 0 | 15 | .973 |
| 2036 | MAN | | 0 | .000 | 0 | .000 | 0 | .000 | 0 | .000 | 0 | .000 | 157 | .982 | 0 | .000 | 0 | .000 | 0 | .000 | 0 | .000 | 0 | 0% | 0 | 73 | 0 | 12 | .982 |
| 2037 | MAN | | 0 | .000 | 0 | .000 | 0 | .000 | 0 | .000 | 0 | .000 | 156 | .986 | 0 | .000 | 0 | .000 | 0 | .000 | 0 | .000 | 0 | 0% | 0 | 63 | 0 | 9 | .986 |
| 2038 | MAN | | 0 | .000 | 0 | .000 | 0 | .000 | 0 | .000 | 0 | .000 | 153 | .977 | 0 | .000 | 0 | .000 | 0 | .000 | 0 | .000 | 0 | 0% | 0 | 62 | 0 | 14 | .977 |
| 2039 | MAN | | 0 | .000 | 1 | 1.000 | 0 | .000 | 1 | .000 | 3 | .000 | 90 | .977 | 1 | .000 | 0 | .000 | 0 | .000 | 1 | .000 | 7 | 0% | 0 | 22 | 0 | 5 | .978 |
| 2040 | MAN | | 0 | .000 | 0 | .000 | 0 | .000 | 0 | .000 | 0 | .000 | 83 | .963 | 0 | .000 | 0 | .000 | 0 | .000 | 0 | .000 | 0 | 0% | 0 | 32 | 0 | 11 | .963 |
| 2040 | SAL | | 0 | .000 | 0 | .000 | 0 | .000 | 0 | .000 | 0 | .000 | 58 | .981 | 0 | .000 | 0 | .000 | 0 | .000 | 0 | .000 | 1 | 0% | 0 | 14 | 0 | 4 | .981 |
| 2041 | SAL | | 0 | .000 | 0 | .000 | 0 | .000 | 0 | .000 | 0 | .000 | 89 | .978 | 0 | .000 | 0 | .000 | 0 | .000 | 0 | .000 | 0 | 0% | 0 | 32 | 0 | 8 | .978 |
| Total | | | 0 | .000 | 1 | 1.000 | 0 | .000 | 1 | .000 | 3 | .000 | 1772 | .980 | 1 | .000 | 0 | .000 | 0 | .000 | 1 | .000 | 10 | 0% | 0 | 670 | 0 | 143 | .980 |
| Date | Game Date | Team From | Team To | Age | Transaction Type |
| --- | --- | --- | --- | --- | --- |
| 08/23/15 | January 20th 2024 | Draft Prospect Pool | Manhattan Isotopes | 18 | International Signee |
| 04/26/19 | July 21st 2040 | Manhattan Isotopes | Free Agent Pool | 34 | Released |
| 04/29/19 | August 2nd 2040 | Free Agent Pool | Salem Yankees | 34 | Free Agent Signee |

Statistics/Graph Selection: