El Cajon Aztecs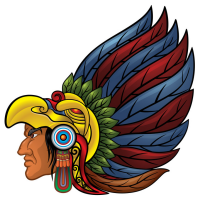 Team: El Cajon Aztecs
[ID #700]
Location: El Cajon, CA (West)
Owner: None
Rank: #321 - Rating: 99.07
Fan Mood: 112.22
Prestige: 13
Color: Red & Black
Team Notes:
• Jul 21 2036:
Alex Hurst
was released.
• Mar 14 2036:
Andre Lessard
was signed as a free agent.
• Aug 19 2035:
Julio Rodríquez
was signed as a free agent.
• Jul 21 2035:
Adrián Mota
was signed as a free agent.
• May 03 2035:
B.J. Charles
was released.
• Apr 07 2035:
Sebastian Segui
was released.
• Mar 14 2035: Team relinquished by
cboy619
.
• Apr 07 2034:
Hank Gehrig
was released.
• Jan 15 2034:
Leonardo Portillo
was selected to the national team of
Puerto Rico
.
• Nov 04 2033:
Armando Gonzales
was named the Rookie Pitcher of the Year.
League Record:
Wins: 88 Losses: 72 Pct: .550 Last10: 8-2 Streak: W4
Ave: 4.9 - 4.4 RS: 791 RA: 696 DIFF: +95
Cup:
Group 38
[0 | Eliminated]
Press Releases:
Oct 28 2031:
Thanks to All
-
by cboy619 on May 2nd, 2017
A great season wraps up, we'll probably be relegated after next year but it's nice to see all our planning come together.
Best of luck to everyone next season!
Sep 04 2031:
Hasebe hits for cycle against cross town rivals.
-
by cboy619 on April 18th, 2017
El Cajon center fielder Hasebe hit for the cycle against cross town rival San Diego Patriots. "I'm just grateful to get the opportunity to play every day." Hasebe was quoted as saying. He hit two homers, a single, double, triple and nine RBI's.