Carson Yankees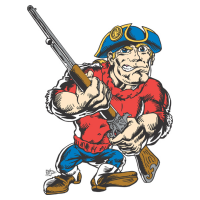 Team: Carson Yankees
[ID #615]

Location: Carson, CA (West)
Owner: None
Rank: #378 - Rating: 91.60
Fan Mood: 127.34
Prestige: 48
Color: Blue Pinstripes
Team Notes:
• Apr 07 2056:
Patrik Varga
was signed as a free agent.
• Mar 14 2056:
Luis Ramirez
was released.
• Mar 14 2056:
Landry Dickey
was released.
• Nov 02 2055:
Ariel Polanco
was named the league MVP.
• Jun 25 2055:
Damon Reis
was signed as a free agent.
• Apr 07 2055:
Douglas Dunst
was released.
• Apr 07 2055:
Mauro Rodriguez
was released.
• Mar 14 2055:
Christian Rojas
was released.
• Mar 14 2055:
Jeffrey Love
was signed as a free agent.
• Nov 02 2054:
Álex Baca
was named the Rookie Pitcher of the Year.
League Record:
Wins: 7 Losses: 4 Pct: .636 Last10: 6-4 Streak: L4
Ave: 10.8 - 3.3 RS: 119 RA: 36 DIFF: +83 Power Index: 94.6
Cup:
Group 99
[0 | Still Alive]
Press Releases:
Jun 08 2036:
19 game win streak
-
by dadkrachey on June 11th, 2018
The fans are turning out in droves to watch the Carson Hornets set historic levels as they currently have a 19 game win streak in the league. The starting pitching has been stellar throughout, and the bats continue to light up opposing pitchers.
Mar 10 2036:
Hornets have a new owner
-
by dadkrachey on May 16th, 2018
The Carson Hornets welcome their new owner and have already seem some instant changes. A new manager was hired in Kelly Clymer. He has 9 years of experience in the big leagues and is ready to take the helm and get things rolling.
The new owner is definitely new at managing a professional baseball team. From inheriting money from his parents at a young age, he always dreamed of owning a major league baseball team and now he finally has the chance to do so. Being extremely analytical, he is ready to dig into the trenches and discover some raw talent and build the Hornets into a division leader.
Questions have been asked if the new owner has any plans on moving the team to the Midwest where he is from. "No Comment" was the repeated answer, which makes the news media skeptical that there might be plans in the works. With the amount of money available from the new owner, anything is possible.
Sep 14 2034:
Hornets Are In the Game
-
by Zac on December 8th, 2017
After the Hornets acquired their new owner, Zac, yesterday, Zac was happy with what he got. "We have great players, in the minors and majors. Coming off a great season last year, we hope to build on that and be in the playoff race. We are a baseball team to be reckoned with."
May 25 2026:
North Las Vegas turning things around
-
by aarussell22 on February 24th, 2016
Every since aarussell22 took over the team a few days ago, the N. Las Vegas Long Horns have turned things and have posted an 8 and 3 record in the past 11 games. The Long Horns are now above .500 and looking to move up the standings in the League