Saratoga Highlanders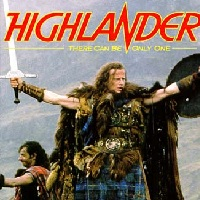 Team: Saratoga Highlanders
[ID #391]

Location: Saratoga, NY (Northeast)
Owner: SplatterMonkey

[since March 01st 2013 | last seen January 28th 2023]
Rank: #142 - Rating: 133.19
Fan Mood: 118.27
Prestige: 53
Color: Red & Black
Team Notes:
• May 17 2058:
Colby Williams
was claimed off of waivers.
• May 14 2058:
Peter Orlando
was claimed off of waivers.
• May 10 2058:
Ignacio Silva
was released.
• May 06 2058:
Bruce Danielson
was claimed off of waivers.
• May 03 2058:
Benjamin Beatty
was signed as a free agent.
• Apr 29 2058:
Kaito Yamasaki
was claimed off of waivers.
• Apr 25 2058:
Larry Tomlin
was released.
• Apr 18 2058:
Larry Tomlin
was claimed off of waivers.
• Apr 10 2058:
Devin Grantham
was released.
• Apr 07 2058:
Benito Feliciano
was claimed off of waivers.
League Record:
Wins: 27 Losses: 17 Pct: .614 Last10: 5-5 Streak: L1
Ave: 4.5 - 3.7 RS: 197 RA: 161 DIFF: +36 Power Index: 103.4
Cup:
Group 106
[1 | Eliminated]
Press Releases:
Apr 03 2047:
Legends League Debut
-
by SplatterMonkey on September 16th, 2020
After many seasons slugging it out at the lower levels, the Saratoga Highlanders made their Legends league debut this week. The core of the team remains the same from last season's 104 win squad. But there are still some new faces hoping to contribute to establishing a winning atmosphere at such a prestigious level of competition:
STARTERS
2B - Wally Clement
Veteran infielder who brings power and clutch-hitting (.291 career RISP) to the middle of the lineup.
DH - Jesse Carlton
Has never had the chance to be a full-time masher. The Highlanders love late-bloomers and are going to give him every opportunity to start against lefties AND righties.
ROLEPLAYERS
CF - Manuel Montoya and Cole Summer
These two rookies are probably AAAA players not good enough for this level, even as a platoon. But we're gonna roll them out before we turn to the waiver wire for a full-time center-fielder.
1B - Ramon Medina
This veteran has one job: Murder lefties. He's never had to do that at this level.
LR - Gil Kennedy
After a pristine 1.13 ERA in spring training, Kennedy is being eased into Legends League with a long reliever role. The team hopes he can follow the stellar flamethrowing career of veteran starter Marco "Ace" Ventura.
Good luck in the coming season, everyone!
Nov 04 2045:
Storybook Ending for Roland Young
-
by SplatterMonkey on June 11th, 2020
The Saratoga Highlanders have won the season 45 championship in a dramatic seven-game series against the Boulder Free Zoners. Games 6 and 7 were both relentless and heart-breaking gladiator matches. But when the smoke cleared the Highlanders were hoisting the trophy high.
It's appropriate that the game's winning run was driven in by Roland Young, the greatest Highlander of all-time. Seriously, has anyone else seen a catcher in this game hit 400 homers and drive in 1500 runs? While throwing out 36% of all those attempting a steal? Roland Young's achievements and accolades will vault him into the team's hall of fame, of course. But this man deserves to have his name sung in the actual Highlands, his name bellowing among the lush hills. When wee lads pursue greatness, they will turn to memories of Roland Young's majestic moonshot homers, his gritty determination to drive in runners from third, and his Gold Glove prowess behind the plate.
Despite a career of unflinching excellence, he never won a league MVP award. Maybe being a catcher means sacrificing the glory of larger awards - he routinely missed 20 games a season with injuries and STILL put up those stats. But the numbers speak for themselves - Young was named MVP of 147 league games. In our hearts, Young will be the team's MVP always and forever. Game 7 was a fitting swan song, and his presence in the lineup and behind the plate will be missed. Feuds with the Farmington Hills Cardinals and Commerce Night Bees won't be the same. But his storied career will thrive in the minds of Highlander fans, like Norse heroes in the halls of Valhalla.
4Ever Young.
Oct 16 2042:
Ch-ch-cha-changes: Impending Roster Upheaval
-
by SplatterMonkey on October 20th, 2019
While the Highlanders try to finish strong and hopefully avoid demotion, management has informed players who will not have roster spots next season.
1) Marcelo Aguayo - Headlining the group is this former 2nd round pick who's 6th all-time in franchise wins. While the team hoped he'd anchor the rotation this season and snag his 100th victory he was shelled in the season's second half. The Highlanders hope he refocuses on his craft rather than his Percocet-popping 21 year old girlfriend next season, but it will have to be for another team.
2) Ignacio Orozco - Over 4 seasons, the speedy centerfielder was a much-needed injection of energy at the top of a flat-footed lineup. Now with outfield depth and other CF options with Shin and Zhao, the team will be moving on from their spark-plug.
3) Vincente Saldana - After a strong first impression with the team, the Highlanders reluctantly released this veteran middle-infielder after expecting another rebuild. But after the team's mid-season hot streak he was invited back, and has been a calming defensive presence. The team hopes he made an impact on Alejandro Barajas, who has blossomed into a potential impact hitter.
4) Matt Fanelli - Brought in to help the Highlanders compete against other aces, the veteran hurler has pitched admirably while in obvious decline. For 5 million a year they won't go into a season with him at the helm, but they'll stay in contact in the off-season.
ON THE FRINGE
1) Taye Doby - After 9 seasons with at least 47 innings of work out of the 'pen, this doobie-smokin' reliever will be fighting for a spot next season. With the minors stocked with flame-throwers, the first one who can start throwing strikes may supplant this one-time all-star closer.
2) Martin Ray - With the emergence of Kruger and ROTY candidate Zavala, the veteran southpaw is on the hot seat for the second LOOGY bullpen spot. At his price-tag, the team expects better results - especially considering his pristine BAA the past two seasons. He may be remembered as a maddening talent who only earned 6 Quality Starts in 49 opportunities, but there's still time to revise that impression.
3) Kelly Olson - Even before his 30s, living legend Roland Young missed 20 games a season with various maladies. Having a starting-level back-up catcher is a necessity for the Highlanders, and Olson's gap-power is a fine fit for Young's regularly-needed recuperation breaks. But it will all come down to the great green mistress: CASH.
4) Christian Rubio - It's been a disastrous stretch for the utility player snagged off the waiver-wire from official frenemies the Commerce City Night Bees. But in a coming season where there's expected to be an infield youth movement, having a veteran who can play anywhere may keep him around.
With 6 games left, the Highlanders are hoping to achieve .500 and stay up with the rest of the talented teams in the division. Here's hoping the transparency with the players on the cutting block leads to some inspiring performance sin the season's waning days.
May 03 2042:
The Highlanders Strike Back
-
by SplatterMonkey on September 6th, 2019
A long time ago, in a farm system since depleted by the promotion of mediocre prospects: Morgan Lynch was released from the Saratoga Highlanders in a short-sighted move that has been universally and deservedly panned. He has blossomed into a perennial All-Star and first-ballot Hall of Hamer who haunts the memories of the Saratoga faithful. To pour Bantha saliva into the wound, he also posted a .854 OPS in the championship win against the Highlanders last year. Remember the moment at the end of the Empire Strikes Back where the narrative dives into the deepest pits of despair? That's where Saratoga fans resided - one-handed and yowling about the universe's dark truths.
So it's Star Wars day at the park, and the Highlanders are rolling out in predominantly crimson uniforms inspired by the Red Guard. Ownership pitched wearing black Palpatine robes, but league officials scoffed and rejected the request.
While the May 4th crowds are expecting a competitive match-up, Highlander manager Rodolfo Fernandez reminds fans that the team routinely uses Cup matches to play their young players and bench. Instead of looking at the win column, he encourages them to keep an eye towards a future where young hitters like Fernando Bautista might be spraying line drives like blaster lasers. Or a future where Joon Ho Shin will be chasing down flyballs in CF faster than 12 parsecs.
While that sounds like a cop-out, remember that baseball isn't a game of Dejarik, where you just select your biggest hologram creature to destroy the opposition. The Highlanders will keep their eyes to the future, where the rivalry with the Cardinals will leave Farmington Hills in metaphorical ruin. Think the plight of Alderaan, but replace mass obliteration with shattered spirits and burning Cardinals jerseys in protest.
Despite being a bunch of scruffy-looking nerf herders, best of luck to the Cardinals. We sure as hell don't wanna watch Attack of the Clones again, but time is a human construct and we'll triumph over the sadistic slow-motion scenes of Anakin whining with the class and grace we've mustered over this franchise's tenure. Revenge ain't just for Jedis.
Jul 09 2041:
Beasts of the East: ALL-STAR PREDICTIONS
-
by SplatterMonkey on July 9th, 2019
Each season the Highlanders ask their manager to predict their conferences all-star selections. Whenever the manager is done recovering from some legendary bender or in divorce court, they oblige. Here are this year's predictions:
C - Roland Young, Saratoga Highlanders (and it's not even close)
1B - Egardo Nunez, Eden Prairie Wolves
2B - Dexter Welsh, Saratoga Highlanders (this position is STACKED btw)
3B - Rob Ferrari, Mehlville Panthers (another position with 3+ worthy players)
SS - Daniel Rocha, Saratoga Highlanders (most consistent of a weak lot)
OF - Cruz Ruiz, Eden Prairie Wolves
OF - Ignacio Orozco, Saratoga Highlanders
OF - Kendall Hoskins, Mehlville Panthers
UTIL - Kang Moy, Harrisonburg Hyrdogen (DH)
UTIL - Al Fennell, Brooklyn Rebels (1B)
UTIL - Hisao Sato, Harrisonburg Hydrogen (2B)
UTIL - Art McCartney, Harrisonburg Hyrdogen (3B)
UTIL - Leonard Watkins, Eden Prairie Wolves (3B) OR Connor Eddy, Eden Prairie Wolves (DH)
FINAL UTIL - Isagani Torres, Harrisonburg Hyrdogen (OF) OR Terry Eller, Saratoga Highlanders (OF)
P - Jerry Pappalardo, Harrisonburg Hydrogen (Ace of an historically bad group of All-Star starting pitchers)
P - Timothy Karlsen, Brooklyn Rebels
P - Oscar Rodriquez, Eden Prairie Wolves
P - Kamuela Mae, Mehlville Panthers
P - Taye Doby, Saratoga Highlanders
P - Clay Waters, Harrisonburg Hyrdogen
I mean, look at the ERAs of these starting pitchers - just like in MLB, Broken Bat is juicing the balls this year. Best of luck to the other teams in the East who are my comrades for a day!