Tucker "Big Country" Drew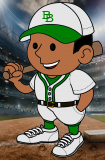 Tucker Drew [ID #302676] Free Agent P
Home Town: Vaughan, Ontario High School: Liberty High School Drafted: 2053, Round #1 by Sayreville Scorpions
Minor Leaguer
Bats (R) Throws (R) Positions: P
Attributes
Pitching [Form: Average]
Defense
Age: 23
Velocity:
9
Fielding:
5
Height: 6' 5"
Change of Speeds:
5
Range:
13
Weight: 244
Movement:
10
Arm:
13
Experience: 0 years
Control:
5
Skill Index:
60
Salary: $0.20M
Stamina:
7
Potential:
11
Pitch Repertoire: Fastball, Curveball, Slider, Changeup
Scouting Report: His fastball can be unhittable. He can have a major league curveball. He has good overall potential.
| Year | Team | LL | | G | W | L | S | BS | H | IP | | H | R | ER | BB | HB | K | HR | GS | CG | SHO | QS | ERA | FIP | BAA | VLHB | VRHB | WHIP | ST% | GB/FB | RS | WP | Age | SI | Salary |
| --- | --- | --- | --- | --- | --- | --- | --- | --- | --- | --- | --- | --- | --- | --- | --- | --- | --- | --- | --- | --- | --- | --- | --- | --- | --- | --- | --- | --- | --- | --- | --- | --- | --- | --- | --- |
| 2053 | SFD | Rookie | | 35 | 9 | 5 | 3 | 7 | 1 | 88 | ⅔ | 98 | 50 | 43 | 30 | 2 | 61 | 7 | 3 | 0 | 0 | 0 | 4.36 | 3.70 | .276 | .304 | .234 | 1.466 | 62.9 | 1.41 | 10.00 | 2 | 17 | 42 | $0.20M |
| 2054 | SFD | Rookie | | 35 | 6 | 5 | 2 | 2 | 1 | 82 | ⅓ | 93 | 61 | 46 | 43 | 5 | 61 | 6 | 4 | 0 | 0 | 1 | 5.03 | 4.28 | .267 | .267 | .267 | 1.713 | 59.6 | 1.38 | 6.50 | 4 | 18 | 46 | $0.20M |
| 2055 | SFD | Rookie | | 40 | 4 | 7 | 3 | 2 | 3 | 106 | | 133 | 70 | 54 | 35 | 5 | 90 | 14 | 9 | 0 | 0 | 0 | 4.58 | 4.25 | .298 | .313 | .282 | 1.632 | 62.1 | 1.20 | 4.89 | 4 | 19 | 50 | $0.20M |
| 2056 | SFD | Rookie | | 37 | 4 | 3 | 0 | 0 | 0 | 158 | ⅔ | 170 | 91 | 71 | 58 | 4 | 127 | 11 | 19 | 0 | 0 | 5 | 4.03 | 3.53 | .262 | .261 | .263 | 1.462 | 61.8 | 1.31 | 6.84 | 13 | 20 | 51 | $0.20M |
| 2057 | SAY | Rookie | | 21 | 7 | 2 | 1 | 0 | 0 | 96 | | 128 | 68 | 51 | 34 | 0 | 85 | 6 | 12 | 0 | 0 | 3 | 4.78 | 3.20 | .305 | .320 | .286 | 1.688 | 62.6 | 1.48 | 8.25 | 6 | 21 | 53 | $0.20M |
| 2058 | SAY | Rookie | | 4 | 1 | 1 | 0 | 0 | 0 | 23 | ⅓ | 26 | 15 | 14 | 6 | 0 | 19 | 2 | 3 | 0 | 0 | 1 | 5.40 | 3.36 | .277 | .318 | .240 | 1.371 | 64.3 | 0.90 | 4.67 | 0 | 22 | 57 | $0.20M |
| 2058 | PRV | A | | 16 | 1 | 2 | 0 | 0 | 0 | 62 | ⅓ | 73 | 39 | 33 | 15 | 5 | 43 | 6 | 7 | 0 | 0 | 2 | 4.76 | 3.93 | .281 | .312 | .246 | 1.492 | 62.3 | 1.28 | 5.86 | 4 | 22 | 60 | $0.20M |
| Total | | | | 188 | 32 | 25 | 9 | 11 | 5 | 617 | ⅓ | 721 | 394 | 312 | 221 | 21 | 486 | 52 | 57 | 0 | 0 | 12 | 4.55 | 3.76 | .280 | .295 | .265 | 1.560 | 61.9 | 1.32 | 6.74 | 33 | - | - | - |
| Year | Team | | P | % | C | % | 1B | % | 2B | % | 3B | % | SS | % | OF | % | LF | % | CF | % | RF | % | DH | CS% | PB | DP | OA | E | FP |
| --- | --- | --- | --- | --- | --- | --- | --- | --- | --- | --- | --- | --- | --- | --- | --- | --- | --- | --- | --- | --- | --- | --- | --- | --- | --- | --- | --- | --- | --- |
| 2053 | SFD | | 35 | .857 | 0 | .000 | 0 | .000 | 0 | .000 | 0 | .000 | 0 | .000 | 0 | .000 | 0 | .000 | 0 | .000 | 0 | .000 | 0 | 0% | 0 | 0 | 0 | 2 | .857 |
| 2054 | SFD | | 35 | .944 | 0 | .000 | 0 | .000 | 0 | .000 | 0 | .000 | 0 | .000 | 0 | .000 | 0 | .000 | 0 | .000 | 0 | .000 | 0 | 0% | 0 | 0 | 0 | 1 | .944 |
| 2055 | SFD | | 40 | 1.000 | 0 | .000 | 0 | .000 | 0 | .000 | 0 | .000 | 0 | .000 | 0 | .000 | 0 | .000 | 0 | .000 | 0 | .000 | 0 | 0% | 0 | 1 | 0 | 0 | 1.000 |
| 2056 | SFD | | 37 | 1.000 | 0 | .000 | 0 | .000 | 0 | .000 | 0 | .000 | 0 | .000 | 0 | .000 | 0 | .000 | 0 | .000 | 0 | .000 | 0 | 0% | 0 | 0 | 0 | 0 | 1.000 |
| 2057 | SAY | | 21 | 1.000 | 0 | .000 | 0 | .000 | 0 | .000 | 0 | .000 | 0 | .000 | 0 | .000 | 0 | .000 | 0 | .000 | 0 | .000 | 0 | 0% | 0 | 0 | 0 | 0 | 1.000 |
| 2058 | SAY | | 4 | 1.000 | 0 | .000 | 0 | .000 | 0 | .000 | 0 | .000 | 0 | .000 | 0 | .000 | 0 | .000 | 0 | .000 | 0 | .000 | 0 | 0% | 0 | 0 | 0 | 0 | 1.000 |
| 2058 | PRV | | 16 | 1.000 | 0 | .000 | 0 | .000 | 0 | .000 | 0 | .000 | 0 | .000 | 0 | .000 | 0 | .000 | 0 | .000 | 0 | .000 | 0 | 0% | 0 | 0 | 0 | 0 | 1.000 |
| Total | | | 188 | .968 | 0 | .000 | 0 | .000 | 0 | .000 | 0 | .000 | 0 | .000 | 0 | .000 | 0 | .000 | 0 | .000 | 0 | .000 | 0 | 0% | 0 | 1 | 0 | 3 | .968 |

Statistics/Graph Selection: