"Fabulous" Fabián Gonzalez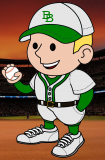 #57

- Fabián Gonzalez [ID #208107] Salisbury Raptors 3B
Home Town: Granada, Nicaragua School: none Drafted: 2042, Round #4
Veteran (12 years with club)
Bats (R) Throws (R) Positions: 3B 1b
Attributes
Offense [Form: Average]
Defense
Age: 34
Hitting:
18
Fielding:
17
Height: 6' 3"
Bat Control:
10
Range:
15
Weight: 228
Plate Discipline:
19
Arm:
12
Experience: 10 years
Power:
14
Skill Index:
115
Salary: $2.35M
Speed:
10
Potential:
14
Scouting Report: He can be a great hitter. He can develop into an above average slugger. He can be outstanding in the field. He is getting to the age where his skills may decline quickly.
| Year | Team | LL | | G | AB | R | H | 2B | 3B | HR | RBI | BB | HBP | K | SB | CS | SH | FS | SF | AVE | OBP | SLG | OPS | VLHP | VRHP | Home | Away | RISP | GB/FB | GIDP | POTG | Age | SI | Salary |
| --- | --- | --- | --- | --- | --- | --- | --- | --- | --- | --- | --- | --- | --- | --- | --- | --- | --- | --- | --- | --- | --- | --- | --- | --- | --- | --- | --- | --- | --- | --- | --- | --- | --- | --- |
| 2044 | LAG | 6 | | 5 | 8 | 1 | 2 | 0 | 0 | 0 | 0 | 0 | 0 | 1 | 0 | 0 | 0 | 0 | 0 | .250 | .250 | .250 | .500 | .250 | .000 | .000 | .500 | .000 | 2.00 | 0 | 0 | 23 | 86 | $0.20M |
| 2045 | LAG | 6 | | 83 | 192 | 22 | 42 | 6 | 0 | 3 | 19 | 20 | 0 | 29 | 0 | 0 | 0 | 0 | 0 | .219 | .292 | .297 | .589 | .221 | .200 | .196 | .240 | .273 | 1.47 | 6 | 0 | 24 | 93 | $0.50M |
| 2046 | LAG | 6 | | 90 | 222 | 23 | 59 | 12 | 2 | 3 | 21 | 28 | 1 | 34 | 2 | 0 | 0 | 1 | 2 | .266 | .348 | .378 | .726 | .264 | .271 | .196 | .325 | .222 | 1.98 | 7 | 0 | 25 | 99 | $0.50M |
| 2047 | LAG | 6 | | 151 | 560 | 76 | 143 | 36 | 2 | 13 | 52 | 71 | 7 | 108 | 0 | 1 | 0 | 0 | 2 | .255 | .345 | .396 | .742 | .281 | .247 | .240 | .270 | .230 | 1.53 | 15 | 6 | 26 | 105 | $0.50M |
| 2048 | SAL | 6 | | 154 | 610 | 100 | 157 | 48 | 3 | 11 | 63 | 93 | 3 | 115 | 0 | 1 | 0 | 0 | 4 | .257 | .356 | .400 | .756 | .207 | .274 | .223 | .288 | .219 | 1.89 | 16 | 5 | 27 | 116 | $0.50M |
| 2049 | SAL | 6 | | 153 | 550 | 86 | 129 | 30 | 3 | 10 | 52 | 88 | 2 | 121 | 1 | 1 | 0 | 0 | 1 | .235 | .342 | .355 | .696 | .314 | .217 | .264 | .208 | .202 | 1.39 | 6 | 2 | 28 | 120 | $0.70M |
| 2050 | SAL | 6 | | 154 | 596 | 101 | 162 | 48 | 5 | 18 | 75 | 72 | 4 | 95 | 0 | 1 | 0 | 0 | 3 | .272 | .353 | .460 | .812 | .351 | .246 | .305 | .240 | .268 | 1.35 | 15 | 4 | 29 | 120 | $0.70M |
| 2051 | SAL | 6 | | 149 | 563 | 110 | 182 | 53 | 4 | 12 | 81 | 94 | 3 | 97 | 4 | 0 | 0 | 0 | 3 | .323 | .421 | .496 | .916 | .299 | .332 | .380 | .268 | .280 | 1.64 | 11 | 5 | 30 | 120 | $1.20M |
| 2052 | SAL | 6 | | 140 | 561 | 110 | 163 | 41 | 1 | 23 | 100 | 86 | 1 | 95 | 2 | 0 | 0 | 0 | 4 | .291 | .383 | .490 | .874 | .312 | .282 | .274 | .307 | .333 | 1.31 | 11 | 8 | 31 | 120 | $1.50M |
| 2053 | SAL | 5 | | 149 | 559 | 89 | 152 | 39 | 3 | 13 | 72 | 103 | 4 | 101 | 0 | 1 | 0 | 0 | 2 | .272 | .388 | .422 | .810 | .279 | .268 | .272 | .272 | .280 | 1.50 | 20 | 3 | 32 | 119 | $1.90M |
| 2054 | SAL | 4 | | 152 | 593 | 90 | 171 | 50 | 3 | 12 | 82 | 91 | 5 | 86 | 0 | 0 | 0 | 0 | 6 | .288 | .384 | .444 | .828 | .300 | .283 | .266 | .308 | .273 | 1.60 | 15 | 4 | 33 | 119 | $2.30M |
| 2055 | SAL | 4 | | 0 | 0 | 0 | 0 | 0 | 0 | 0 | 0 | 0 | 0 | 0 | 0 | 0 | 0 | 0 | 0 | .000 | .000 | .000 | .000 | .000 | .000 | .000 | .000 | .000 | - | 0 | 0 | 34 | 115 | $2.35M |
| Total | | | | 1380 | 5014 | 808 | 1362 | 363 | 26 | 118 | 617 | 746 | 30 | 882 | 9 | 5 | 0 | 1 | 27 | .272 | .368 | .425 | .793 | .281 | .267 | .271 | .272 | .260 | 1.53 | 122 | 37 | - | - | - |
| Year | Team | | P | % | C | % | 1B | % | 2B | % | 3B | % | SS | % | OF | % | LF | % | CF | % | RF | % | DH | CS% | PB | DP | OA | E | FP |
| --- | --- | --- | --- | --- | --- | --- | --- | --- | --- | --- | --- | --- | --- | --- | --- | --- | --- | --- | --- | --- | --- | --- | --- | --- | --- | --- | --- | --- | --- |
| 2044 | LAG | | 0 | .000 | 0 | .000 | 1 | .000 | 0 | .000 | 0 | .000 | 0 | .000 | 3 | 1.000 | 1 | 1.000 | 0 | .000 | 2 | .000 | 1 | 0% | 0 | 0 | 0 | 0 | 1.000 |
| 2045 | LAG | | 0 | .000 | 0 | .000 | 57 | .967 | 0 | .000 | 3 | 1.000 | 0 | .000 | 22 | 1.000 | 6 | 1.000 | 0 | .000 | 16 | 1.000 | 1 | 0% | 0 | 23 | 2 | 11 | .969 |
| 2046 | LAG | | 0 | .000 | 0 | .000 | 55 | .989 | 0 | .000 | 6 | .857 | 1 | 1.000 | 13 | 1.000 | 3 | 1.000 | 0 | .000 | 10 | 1.000 | 15 | 0% | 0 | 32 | 0 | 5 | .987 |
| 2047 | LAG | | 0 | .000 | 0 | .000 | 74 | .987 | 0 | .000 | 34 | .958 | 0 | .000 | 43 | .979 | 43 | .979 | 0 | .000 | 0 | .000 | 0 | 0% | 0 | 45 | 0 | 14 | .982 |
| 2048 | SAL | | 0 | .000 | 0 | .000 | 133 | .993 | 0 | .000 | 21 | 1.000 | 0 | .000 | 0 | .000 | 0 | .000 | 0 | .000 | 0 | .000 | 0 | 0% | 0 | 80 | 0 | 7 | .993 |
| 2049 | SAL | | 0 | .000 | 0 | .000 | 111 | .999 | 0 | .000 | 42 | .950 | 0 | .000 | 0 | .000 | 0 | .000 | 0 | .000 | 0 | .000 | 0 | 0% | 0 | 80 | 0 | 7 | .993 |
| 2050 | SAL | | 0 | .000 | 0 | .000 | 0 | .000 | 0 | .000 | 154 | .987 | 0 | .000 | 0 | .000 | 0 | .000 | 0 | .000 | 0 | .000 | 0 | 0% | 0 | 19 | 0 | 5 | .987 |
| 2051 | SAL | | 0 | .000 | 0 | .000 | 0 | .000 | 0 | .000 | 149 | .980 | 0 | .000 | 0 | .000 | 0 | .000 | 0 | .000 | 0 | .000 | 0 | 0% | 0 | 19 | 0 | 7 | .980 |
| 2052 | SAL | | 0 | .000 | 0 | .000 | 0 | .000 | 0 | .000 | 140 | .982 | 0 | .000 | 0 | .000 | 0 | .000 | 0 | .000 | 0 | .000 | 0 | 0% | 0 | 13 | 0 | 6 | .982 |
| 2053 | SAL | | 0 | .000 | 0 | .000 | 0 | .000 | 0 | .000 | 149 | .977 | 0 | .000 | 0 | .000 | 0 | .000 | 0 | .000 | 0 | .000 | 0 | 0% | 0 | 17 | 0 | 9 | .977 |
| 2054 | SAL | | 0 | .000 | 0 | .000 | 0 | .000 | 0 | .000 | 152 | .972 | 0 | .000 | 0 | .000 | 0 | .000 | 0 | .000 | 0 | .000 | 0 | 0% | 0 | 11 | 0 | 10 | .972 |
| 2055 | SAL | | 0 | .000 | 0 | .000 | 0 | .000 | 0 | .000 | 0 | .000 | 0 | .000 | 0 | .000 | 0 | .000 | 0 | .000 | 0 | .000 | 0 | 0% | 0 | 0 | 0 | 0 | .000 |
| Total | | | 0 | .000 | 0 | .000 | 431 | .990 | 0 | .000 | 850 | .977 | 1 | 1.000 | 81 | .985 | 53 | .981 | 0 | .000 | 28 | 1.000 | 17 | 0% | 0 | 339 | 2 | 81 | .985 |
| Date | Game Date | Team From | Team To | Age | Transaction Type |
| --- | --- | --- | --- | --- | --- |
| 04/27/19 | July 28th 2040 | - | Draft Prospect Pool | 19 | Created as Draft Prospect |
| 09/20/19 | June 25th 2042 | Draft Prospect Pool | Parma Panthers | 21 | Latin American Academy Signee |

Statistics/Graph Selection: