Henry "Three finger" Sims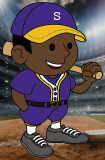 Henry Sims [#9244] Hackensack Mighty Hawks Pitching Coach
Birthplace: Whitehall, Ohio
Pitching Coach (1 year with club)
Attributes
Tactical
Developmental
Age: 34
Offense:
9
Player Dev.:
11
Experience: 0 years
Defense:
10
Fielding Dev.:
11
Salary: $0.10M
Pitching:
11
Pitcher Dev.:
11
Reputation: He is below average at managing hitters. He is good at handling pitchers. He is a good teacher of the game. He is a good fielding teacher. He is excellent at teaching pitching.
| Year | Team | LL | League: | W | L | Pct | Playoff: | W | L | Pct | PW | Cup: | W | L | Pct | CW | Salary |
| --- | --- | --- | --- | --- | --- | --- | --- | --- | --- | --- | --- | --- | --- | --- | --- | --- | --- |
| 2057 | SXF | 6 | | 95 | 65 | .594 | | 0 | 4 | .000 | 0 | | 13 | 10 | .565 | 0 | $0.10M |
| 2058 | SXF | 5 | | 0 | 0 | .000 | | 0 | 0 | .000 | 0 | | 0 | 0 | .000 | 0 | $0.10M |
| 2058 | HAC | 4 | | 63 | 97 | .394 | | 0 | 0 | .000 | 0 | | 21 | 9 | .700 | 0 | $0.10M |
| 2059 | HAC | 5 | | 0 | 0 | .000 | | 0 | 0 | .000 | 0 | | 0 | 0 | .000 | 0 | $0.10M |
| Total | | | | 158 | 162 | .494 | | 0 | 4 | .000 | 0 | | 34 | 19 | .642 | 0 | - |