Mateo "The Big Cat" Ontivaros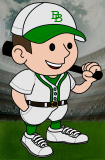 #26

- Mateo Ontivaros [ID #97152] Juneau Dragons C
Birthplace: Guadalajara, Mexico College: none
Veteran (8 years with club)
Bats (S) Throws (R) Positions: C
Attributes
Offense [Form: Very Hot]
Defense
Age: 36
Hitting:
14
Fielding:
11
Height: 6' 0"
Bat Control:
10
Range:
4
Weight: 194
Plate Discipline:
12
Arm:
15
Experience: 12 years
Power:
6
Skill Index:
78
Salary: $1.80M
Speed:
6
Potential:
13
Scouting Report: He can be a great hitter. He can be solid in the field. He is getting to the age where his skills may decline quickly.
| Year | Team | LL | | G | AB | R | H | 2B | 3B | HR | RBI | BB | HBP | K | SB | CS | SH | FS | SF | AVE | OBP | SLG | OPS | VLHP | VRHP | Home | Away | RISP | GB/FB | GIDP | POTG | Age | SI | Salary |
| --- | --- | --- | --- | --- | --- | --- | --- | --- | --- | --- | --- | --- | --- | --- | --- | --- | --- | --- | --- | --- | --- | --- | --- | --- | --- | --- | --- | --- | --- | --- | --- | --- | --- | --- |
| 2023 | FDL | 6 | | 27 | 65 | 12 | 19 | 1 | 0 | 2 | 9 | 6 | 0 | 13 | 1 | 0 | 0 | 0 | 0 | .292 | .352 | .400 | .752 | .212 | .375 | .000 | .292 | .000 | 2.33 | 0 | 0 | 22 | 62 | $0.20M |
| 2024 | FDL | 6 | | 130 | 470 | 68 | 131 | 28 | 2 | 8 | 45 | 28 | 2 | 82 | 0 | 1 | 1 | 0 | 0 | .279 | .322 | .398 | .720 | .282 | .278 | .000 | .279 | .000 | 1.54 | 0 | 3 | 23 | 68 | $0.50M |
| 2025 | CHL | 6 | | 129 | 488 | 56 | 144 | 21 | 2 | 9 | 59 | 32 | 5 | 91 | 1 | 1 | 1 | 1 | 3 | .295 | .343 | .402 | .744 | .327 | .281 | .000 | .295 | .000 | 2.02 | 0 | 3 | 24 | 78 | $0.55M |
| 2026 | CHL | 6 | | 144 | 557 | 77 | 188 | 37 | 2 | 16 | 76 | 60 | 5 | 57 | 3 | 3 | 8 | 4 | 2 | .338 | .405 | .497 | .903 | .329 | .341 | .373 | .304 | .000 | 1.89 | 0 | 5 | 25 | 88 | $0.95M |
| 2027 | CHL | 6 | | 75 | 277 | 33 | 86 | 21 | 0 | 3 | 32 | 37 | 0 | 31 | 0 | 1 | 0 | 0 | 4 | .310 | .387 | .419 | .806 | .313 | .310 | .331 | .291 | .000 | 1.43 | 0 | 3 | 26 | 98 | $1.50M |
| 2028 | COR | 5 | | 110 | 412 | 60 | 132 | 30 | 3 | 10 | 64 | 35 | 4 | 56 | 1 | 0 | 2 | 1 | 3 | .320 | .377 | .481 | .857 | .384 | .304 | .320 | .321 | .000 | 2.02 | 9 | 2 | 27 | 100 | $2.15M |
| 2029 | COR | 5 | | 136 | 546 | 69 | 147 | 21 | 0 | 16 | 67 | 45 | 5 | 81 | 0 | 0 | 1 | 1 | 2 | .269 | .329 | .396 | .725 | .285 | .264 | .264 | .274 | .000 | 1.80 | 10 | 3 | 28 | 101 | $2.90M |
| 2030 | JUN | 6 | | 146 | 614 | 128 | 225 | 39 | 4 | 16 | 85 | 79 | 6 | 66 | 1 | 0 | 4 | 3 | 2 | .366 | .442 | .521 | .963 | .349 | .373 | .346 | .383 | .000 | 1.91 | 9 | 6 | 29 | 102 | $2.05M |
| 2031 | JUN | 6 | | 145 | 630 | 111 | 212 | 43 | 1 | 8 | 85 | 51 | 2 | 61 | 1 | 0 | 4 | 4 | 5 | .337 | .385 | .446 | .831 | .346 | .333 | .321 | .351 | .350 | 2.05 | 10 | 4 | 30 | 102 | $3.10M |
| 2032 | JUN | 5 | | 144 | 557 | 54 | 161 | 22 | 9 | 8 | 59 | 65 | 2 | 84 | 0 | 0 | 4 | 0 | 4 | .289 | .363 | .404 | .767 | .394 | .243 | .295 | .283 | .305 | 1.68 | 10 | 6 | 31 | 102 | $2.85M |
| 2033 | JUN | 6 | | 132 | 498 | 71 | 145 | 27 | 2 | 12 | 65 | 67 | 5 | 57 | 3 | 1 | 11 | 3 | 3 | .291 | .379 | .426 | .804 | .360 | .271 | .291 | .291 | .262 | 2.12 | 10 | 8 | 32 | 97 | $2.85M |
| 2034 | JUN | 6 | | 127 | 545 | 68 | 175 | 38 | 0 | 9 | 69 | 68 | 1 | 62 | 1 | 3 | 3 | 0 | 0 | .321 | .397 | .440 | .838 | .367 | .307 | .337 | .305 | .331 | 2.18 | 13 | 8 | 33 | 95 | $2.15M |
| 2035 | JUN | 6 | | 147 | 644 | 82 | 200 | 41 | 0 | 11 | 68 | 74 | 3 | 94 | 2 | 0 | 0 | 0 | 1 | .311 | .384 | .425 | .809 | .304 | .313 | .300 | .321 | .338 | 1.68 | 14 | 5 | 34 | 88 | $2.15M |
| 2036 | JUN | 6 | | 147 | 407 | 53 | 117 | 20 | 1 | 6 | 57 | 58 | 8 | 58 | 0 | 2 | 0 | 0 | 2 | .287 | .385 | .386 | .771 | .271 | .299 | .296 | .280 | .358 | 1.64 | 6 | 0 | 35 | 83 | $1.90M |
| 2037 | JUN | 6 | | 114 | 256 | 41 | 87 | 17 | 0 | 0 | 27 | 33 | 1 | 33 | 1 | 0 | 0 | 0 | 1 | .340 | .416 | .406 | .822 | .292 | .351 | .375 | .309 | .338 | 2.12 | 5 | 1 | 36 | 78 | $1.80M |
| Total | | | | 1853 | 6966 | 983 | 2169 | 406 | 26 | 134 | 867 | 738 | 49 | 926 | 15 | 12 | 39 | 17 | 32 | .311 | .380 | .435 | .815 | .328 | .305 | .318 | .307 | .327 | 1.86 | 96 | 57 | - | - | - |
| Year | Team | | P | % | C | % | 1B | % | 2B | % | 3B | % | SS | % | OF | % | LF | % | CF | % | RF | % | DH | CS% | PB | DP | OA | E | FP |
| --- | --- | --- | --- | --- | --- | --- | --- | --- | --- | --- | --- | --- | --- | --- | --- | --- | --- | --- | --- | --- | --- | --- | --- | --- | --- | --- | --- | --- | --- |
| 2023 | FDL | | 0 | .000 | 10 | 1.000 | 0 | .000 | 10 | .944 | 3 | 1.000 | 0 | .000 | 1 | .000 | 0 | .000 | 0 | .000 | 1 | .000 | 3 | 60% | 0 | 5 | 0 | 2 | .974 |
| 2024 | FDL | | 0 | .000 | 128 | .996 | 0 | .000 | 0 | .000 | 2 | .800 | 0 | .000 | 0 | .000 | 0 | .000 | 0 | .000 | 0 | .000 | 0 | 38.3% | 11 | 1 | 0 | 4 | .995 |
| 2025 | CHL | | 0 | .000 | 129 | .998 | 0 | .000 | 0 | .000 | 0 | .000 | 0 | .000 | 0 | .000 | 0 | .000 | 0 | .000 | 0 | .000 | 0 | 45.8% | 8 | 0 | 0 | 2 | .998 |
| 2026 | CHL | | 0 | .000 | 144 | .998 | 0 | .000 | 0 | .000 | 0 | .000 | 0 | .000 | 0 | .000 | 0 | .000 | 0 | .000 | 0 | .000 | 0 | 39.2% | 9 | 1 | 0 | 2 | .998 |
| 2027 | CHL | | 0 | .000 | 69 | 1.000 | 0 | .000 | 0 | .000 | 0 | .000 | 6 | .960 | 0 | .000 | 0 | .000 | 0 | .000 | 0 | .000 | 0 | 43.3% | 3 | 5 | 0 | 1 | .998 |
| 2028 | COR | | 0 | .000 | 0 | .000 | 0 | .000 | 0 | .000 | 0 | .000 | 0 | .000 | 0 | .000 | 0 | .000 | 0 | .000 | 0 | .000 | 110 | 0% | 0 | 0 | 0 | 0 | .000 |
| 2029 | COR | | 0 | .000 | 136 | .999 | 0 | .000 | 0 | .000 | 0 | .000 | 0 | .000 | 0 | .000 | 0 | .000 | 0 | .000 | 0 | .000 | 0 | 39.2% | 8 | 9 | 0 | 1 | .999 |
| 2030 | JUN | | 0 | .000 | 146 | 1.000 | 0 | .000 | 0 | .000 | 0 | .000 | 0 | .000 | 0 | .000 | 0 | .000 | 0 | .000 | 0 | .000 | 0 | 37% | 3 | 19 | 0 | 0 | 1.000 |
| 2031 | JUN | | 0 | .000 | 145 | .999 | 0 | .000 | 0 | .000 | 0 | .000 | 0 | .000 | 0 | .000 | 0 | .000 | 0 | .000 | 0 | .000 | 0 | 46.9% | 6 | 15 | 0 | 1 | .999 |
| 2032 | JUN | | 0 | .000 | 144 | 1.000 | 0 | .000 | 0 | .000 | 0 | .000 | 0 | .000 | 0 | .000 | 0 | .000 | 0 | .000 | 0 | .000 | 0 | 53.5% | 10 | 13 | 0 | 0 | 1.000 |
| 2033 | JUN | | 0 | .000 | 132 | .998 | 0 | .000 | 0 | .000 | 0 | .000 | 0 | .000 | 0 | .000 | 0 | .000 | 0 | .000 | 0 | .000 | 0 | 51.7% | 6 | 12 | 0 | 2 | .998 |
| 2034 | JUN | | 0 | .000 | 127 | 1.000 | 0 | .000 | 0 | .000 | 0 | .000 | 0 | .000 | 0 | .000 | 0 | .000 | 0 | .000 | 0 | .000 | 0 | 38% | 6 | 10 | 0 | 0 | 1.000 |
| 2035 | JUN | | 0 | .000 | 147 | .999 | 0 | .000 | 0 | .000 | 0 | .000 | 0 | .000 | 0 | .000 | 0 | .000 | 0 | .000 | 0 | .000 | 0 | 34.9% | 7 | 9 | 0 | 1 | .999 |
| 2036 | JUN | | 0 | .000 | 141 | 1.000 | 1 | 1.000 | 0 | .000 | 0 | .000 | 0 | .000 | 0 | .000 | 0 | .000 | 0 | .000 | 0 | .000 | 5 | 36.3% | 4 | 8 | 0 | 0 | 1.000 |
| 2037 | JUN | | 0 | .000 | 111 | 1.000 | 0 | .000 | 0 | .000 | 2 | 1.000 | 0 | .000 | 0 | .000 | 0 | .000 | 0 | .000 | 0 | .000 | 1 | 30.8% | 8 | 5 | 0 | 0 | 1.000 |
| Total | | | 0 | .000 | 1709 | .999 | 1 | 1.000 | 10 | .944 | 7 | .875 | 6 | .960 | 1 | .000 | 0 | .000 | 0 | .000 | 1 | .000 | 119 | 41.8% | 89 | 112 | 0 | 16 | .999 |
| Date | Game Date | Team From | Team To | Age | Transaction Type |
| --- | --- | --- | --- | --- | --- |
| 10/31/14 | April 7th 2020 | - | Livonia Razorbacks | 19 | Latin American Academy Signee |
| 07/29/16 | May 3rd 2028 | Chapel Hill Rockets | Free Agent Pool | 27 | Released |
| 08/01/16 | May 14th 2028 | Waivers | Corona Spartans | 27 | Waiver Claim |

Statistics/Graph Selection: