Félix "The Machine" Viciedo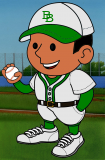 #5

- Félix Viciedo [ID #95573] San Diego Carp P
Birthplace: Havana, Cuba College: none
Veteran (2 years with club)
Bats (R) Throws (R) Positions: P
Attributes
Pitching [Form: Hot]
Defense
Age: 33
Velocity:
11
Fielding:
11
Height: 6' 1"
Change of Speeds:
13
Range:
8
Weight: 205
Movement:
10
Arm:
7
Experience: 11 years
Control:
13
Skill Index:
89
Salary: $0.90M
Stamina:
14
Potential:
13
Pitch Repertoire: Fastball, Changeup, Slider, Sinker, Curveball
Scouting Report: He can have a major league fastball. He will be able to throw all day. He is getting to the age where his skills may decline quickly.
| Year | Team | LL | | G | W | L | S | BS | H | IP | | H | R | ER | BB | HB | K | HR | GS | CG | SHO | QS | ERA | FIP | BAA | VLHB | VRHB | WHIP | ST% | GB/FB | RS | WP | POTG | Age | SI | Salary |
| --- | --- | --- | --- | --- | --- | --- | --- | --- | --- | --- | --- | --- | --- | --- | --- | --- | --- | --- | --- | --- | --- | --- | --- | --- | --- | --- | --- | --- | --- | --- | --- | --- | --- | --- | --- | --- |
| 2024 | CIN | 4 | | 25 | 1 | 1 | 1 | 3 | 0 | 42 | | 51 | 36 | 32 | 28 | 2 | 22 | 6 | 2 | 0 | 0 | 0 | 6.86 | 5.91 | .295 | .351 | .250 | 1.929 | 58.1 | 0.85 | 0.00 | 2 | 0 | 21 | 79 | $0.20M |
| 2025 | CIN | 3 | | 30 | 2 | 2 | 0 | 0 | 0 | 74 | | 102 | 59 | 55 | 37 | 3 | 51 | 24 | 3 | 0 | 0 | 0 | 6.69 | 7.40 | .326 | .333 | .320 | 1.919 | 59.4 | 0.88 | 0.00 | 0 | 0 | 22 | 87 | $0.50M |
| 2026 | CIN | 3 | | 44 | 7 | 4 | 2 | 1 | 2 | 46 | ⅔ | 52 | 30 | 28 | 24 | 2 | 32 | 7 | 0 | 0 | 0 | 0 | 5.40 | 5.09 | .283 | .265 | .297 | 1.671 | 58.2 | 1.07 | - | 4 | 1 | 23 | 96 | $0.50M |
| 2027 | CIN | 3 | | 54 | 4 | 9 | 1 | 0 | 1 | 132 | ⅓ | 139 | 83 | 76 | 31 | 2 | 99 | 22 | 14 | 0 | 0 | 4 | 5.17 | 4.45 | .262 | .264 | .261 | 1.300 | 63.4 | 1.02 | 4.79 | 0 | 0 | 24 | 104 | $0.50M |
| 2028 | CIN | 4 | | 31 | 7 | 14 | 0 | 0 | 0 | 148 | | 145 | 90 | 85 | 39 | 4 | 104 | 27 | 31 | 0 | 0 | 12 | 5.17 | 4.88 | .250 | .264 | .238 | 1.270 | 62.6 | 0.83 | 4.74 | 5 | 2 | 25 | 104 | $0.50M |
| 2029 | CIN | 5 | | 31 | 8 | 4 | 0 | 0 | 0 | 168 | | 145 | 73 | 63 | 50 | 4 | 110 | 22 | 31 | 0 | 0 | 17 | 3.38 | 4.46 | .233 | .222 | .242 | 1.185 | 62.2 | 1.11 | 6.00 | 6 | 1 | 26 | 104 | $0.70M |
| 2030 | CIN | 5 | | 30 | 13 | 6 | 0 | 0 | 0 | 153 | | 122 | 68 | 65 | 48 | 1 | 104 | 21 | 30 | 1 | 1 | 12 | 3.82 | 4.49 | .214 | .224 | .207 | 1.118 | 63.0 | 0.95 | 5.23 | 4 | 9 | 27 | 104 | $1.15M |
| 2031 | CIN | 4 | | 31 | 11 | 6 | 0 | 0 | 0 | 167 | ⅓ | 132 | 64 | 59 | 47 | 5 | 118 | 26 | 31 | 0 | 0 | 17 | 3.17 | 4.62 | .212 | .208 | .214 | 1.100 | 65.5 | 0.89 | 4.32 | 3 | 7 | 28 | 104 | $1.65M |
| 2032 | CIN | 4 | | 34 | 12 | 11 | 0 | 0 | 0 | 178 | | 147 | 91 | 83 | 54 | 5 | 141 | 25 | 34 | 0 | 0 | 15 | 4.20 | 4.34 | .223 | .188 | .248 | 1.157 | 64.9 | 1.09 | 4.41 | 6 | 5 | 29 | 104 | $2.25M |
| 2033 | PA | 4 | | 27 | 2 | 9 | 0 | 0 | 0 | 113 | ⅔ | 122 | 74 | 69 | 36 | 1 | 74 | 21 | 14 | 1 | 1 | 4 | 5.46 | 5.12 | .269 | .245 | .289 | 1.399 | 64.6 | 0.72 | 4.21 | 2 | 2 | 30 | 103 | $3.30M |
| 2034 | SD | 5 | | 34 | 11 | 9 | 0 | 0 | 0 | 184 | | 207 | 112 | 104 | 49 | 4 | 110 | 37 | 34 | 1 | 0 | 17 | 5.09 | 5.38 | .279 | .272 | .287 | 1.413 | 64.8 | 0.86 | 6.79 | 2 | 4 | 31 | 101 | $2.10M |
| 2035 | SD | 4 | | 29 | 7 | 11 | 0 | 0 | 0 | 155 | | 173 | 96 | 89 | 56 | 7 | 97 | 32 | 27 | 0 | 0 | 12 | 5.17 | 5.75 | .279 | .309 | .247 | 1.523 | 62.8 | 0.89 | 5.07 | 2 | 4 | 32 | 97 | $1.50M |
| 2036 | SD | 4 | | 6 | 1 | 0 | 0 | 0 | 1 | 26 | ⅔ | 12 | 7 | 6 | 10 | 0 | 18 | 2 | 2 | 0 | 0 | 1 | 2.03 | 3.85 | .129 | .098 | .167 | 0.825 | 63.8 | 0.77 | 5.50 | 2 | 0 | 33 | 89 | $0.90M |
| Total | | | | 406 | 86 | 86 | 4 | 4 | 4 | 1588 | ⅔ | 1549 | 883 | 814 | 509 | 40 | 1080 | 272 | 253 | 3 | 2 | 111 | 4.61 | 4.97 | .251 | .251 | .251 | 1.321 | 63.2 | 0.92 | 5.06 | 38 | 35 | - | - | - |
| Year | Team | | P | % | C | % | 1B | % | 2B | % | 3B | % | SS | % | OF | % | LF | % | CF | % | RF | % | DH | CS% | PB | DP | OA | E | FP |
| --- | --- | --- | --- | --- | --- | --- | --- | --- | --- | --- | --- | --- | --- | --- | --- | --- | --- | --- | --- | --- | --- | --- | --- | --- | --- | --- | --- | --- | --- |
| 2024 | CIN | | 25 | 1.000 | 0 | .000 | 0 | .000 | 0 | .000 | 0 | .000 | 0 | .000 | 0 | .000 | 0 | .000 | 0 | .000 | 0 | .000 | 0 | 0% | 0 | 0 | 0 | 0 | 1.000 |
| 2025 | CIN | | 30 | 1.000 | 0 | .000 | 0 | .000 | 0 | .000 | 0 | .000 | 0 | .000 | 0 | .000 | 0 | .000 | 0 | .000 | 0 | .000 | 0 | 0% | 0 | 0 | 0 | 0 | 1.000 |
| 2026 | CIN | | 44 | .923 | 0 | .000 | 0 | .000 | 0 | .000 | 0 | .000 | 0 | .000 | 0 | .000 | 0 | .000 | 0 | .000 | 0 | .000 | 0 | 0% | 0 | 0 | 0 | 1 | .923 |
| 2027 | CIN | | 54 | .947 | 0 | .000 | 0 | .000 | 0 | .000 | 0 | .000 | 0 | .000 | 0 | .000 | 0 | .000 | 0 | .000 | 0 | .000 | 0 | 0% | 0 | 0 | 0 | 1 | .947 |
| 2028 | CIN | | 31 | .944 | 0 | .000 | 0 | .000 | 0 | .000 | 0 | .000 | 0 | .000 | 0 | .000 | 0 | .000 | 0 | .000 | 0 | .000 | 0 | 0% | 0 | 0 | 0 | 1 | .944 |
| 2029 | CIN | | 31 | .958 | 0 | .000 | 0 | .000 | 0 | .000 | 0 | .000 | 0 | .000 | 0 | .000 | 0 | .000 | 0 | .000 | 0 | .000 | 0 | 0% | 0 | 3 | 0 | 1 | .958 |
| 2030 | CIN | | 30 | .966 | 0 | .000 | 0 | .000 | 0 | .000 | 0 | .000 | 0 | .000 | 0 | .000 | 0 | .000 | 0 | .000 | 0 | .000 | 0 | 0% | 0 | 1 | 0 | 1 | .966 |
| 2031 | CIN | | 31 | 1.000 | 0 | .000 | 0 | .000 | 0 | .000 | 0 | .000 | 0 | .000 | 0 | .000 | 0 | .000 | 0 | .000 | 0 | .000 | 0 | 0% | 0 | 2 | 0 | 0 | 1.000 |
| 2032 | CIN | | 34 | 1.000 | 0 | .000 | 0 | .000 | 0 | .000 | 0 | .000 | 0 | .000 | 0 | .000 | 0 | .000 | 0 | .000 | 0 | .000 | 0 | 0% | 0 | 3 | 0 | 0 | 1.000 |
| 2033 | PA | | 27 | 1.000 | 0 | .000 | 0 | .000 | 0 | .000 | 0 | .000 | 0 | .000 | 0 | .000 | 0 | .000 | 0 | .000 | 0 | .000 | 0 | 0% | 0 | 0 | 0 | 0 | 1.000 |
| 2034 | SD | | 34 | .966 | 0 | .000 | 0 | .000 | 0 | .000 | 0 | .000 | 0 | .000 | 0 | .000 | 0 | .000 | 0 | .000 | 0 | .000 | 0 | 0% | 0 | 0 | 0 | 1 | .966 |
| 2035 | SD | | 29 | 1.000 | 0 | .000 | 0 | .000 | 0 | .000 | 0 | .000 | 0 | .000 | 0 | .000 | 0 | .000 | 0 | .000 | 0 | .000 | 0 | 0% | 0 | 3 | 0 | 0 | 1.000 |
| 2036 | SD | | 6 | .875 | 0 | .000 | 0 | .000 | 0 | .000 | 0 | .000 | 0 | .000 | 0 | .000 | 0 | .000 | 0 | .000 | 0 | .000 | 0 | 0% | 0 | 0 | 0 | 1 | .875 |
| Total | | | 406 | .975 | 0 | .000 | 0 | .000 | 0 | .000 | 0 | .000 | 0 | .000 | 0 | .000 | 0 | .000 | 0 | .000 | 0 | .000 | 0 | 0% | 0 | 12 | 0 | 7 | .975 |
| Date | Game Date | Team From | Team To | Age | Transaction Type |
| --- | --- | --- | --- | --- | --- |
| 09/26/14 | September 12th 2019 | - | Cincinnati Titans | 16 | Latin American Academy Signee |
| 08/04/17 | March 14th 2033 | Cincinnati Reds | Free Agent Pool | 30 | Released |
| 08/09/17 | March 30th 2033 | Waivers | Palo Alto Pacifics | 30 | Waiver Claim |

Statistics/Graph Selection: